Pennsylvania's Electoral College Reform Plan Is A Good Idea
Allocating Electoral Votes by Congressional District is an idea whose time has come.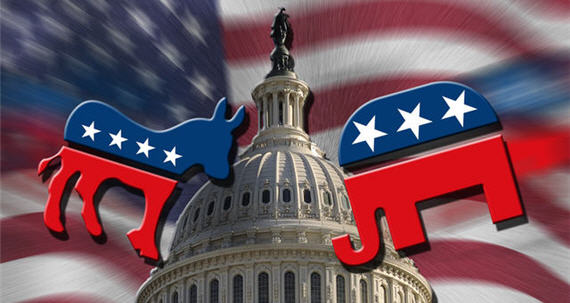 As James Joyner notes, Kevin Drum is somewhat apoplectic over reported plans by Pennsylvania Republicans to change the method by which the state's Electoral Votes are allocated. He's joined over at The Washington Post by former Obama Administration economist Jared Bernstein calls the plan an outrage:
It would be entirely possible for a Republican to win the 2012 presidential election despite losing the popular vote by a solid margin and losing states containing a solid majority of electoral votes. Democrats would likely retaliate the next time they had a chance. Close presidential elections would wind up being decided by all sorts of odd chance events, rather than, you know, who wins the most votes. Yes, the current electoral college system does allow split results such as what happened in 2000, but that's very different: clear, stable rules make it likely that everyone will accept the results.

In short, it's an absolutely outrageous plan, terrible for democracy and terrible for Pennsylvania. But extremely good for the short-term prospects of Republican presidential candidates.
Bernstein and Drum both miss something that's likely motivating this move that has almost nothing to do with the the cynical motives they are ascribing, but that's likely because they don't really have any knowledge of the dynamics of Pennsylvania politics. The conflict between the heavily Democratic Philadelphia area and the heavily Republican parts of the state often referred to as "Pennsyltucky" has been playing out for decades and, to some degree, this proposal is just another round in that battle. Republicans in other part of the state have long resented the fact that the Democratic strongholds in Philadelphia and Pittsburgh have been able to control allocation of the state's Electoral Votes. It's only now, though, that that GOP has had sufficient control of state government to do something about it.
As for the complaints that Bernstein and Drum make about the political motives behind the move, the only response I can give is what did you expect? This is politics, and people act to their political advantage. You can either whine about it, or you can engage in the battle and try to defeat them.
On a policy level, I agree with James that this proposal may actually be a good idea.
First of all, it maintains the Electoral College's purpose of balancing large states against small ones, and regions against regions while at the same time addressing one of the biggest criticisms of the way that we elect Presidents. By tying at least one electoral vote in each state to a Congressional District, the proposal would put nearly every state into play in a Presidential election. Yes, the proposal would benefit Republicans in Pennsylvania, but it would likely benefit Democrats in states like Florida and Texas. In the end, the benefits would probably balance themselves out across the nation, and candidates would be forced to run a campaign that addresses the country as a whole, rather than one that merely focuses on a few big states.
Second, the Congressional district allocation method has been tried before, and works. Both Nebraska and Maine have had this system in effect for several years and it's worked just fine.
Finally, it is completely constitutional.
Incidentally, a 2009 study found that if the Congressional District Method had been in place nationwide in 2008, President Obama would have still won with an Electoral College allocation of 301-237 instead of the actual allocation of 365-173.
What if the District Method had been in effect in 2000 ?Well here's how I think it would've turned out:
Bush won 228 Congressional District, while Al Gore won 207  (Source here), so we start out at Bush 228 Gore 207.
Bush also won 30 states (if you include Florida) to Gore's 20 + D.C., (Source here) which would give Bush an additional 60 Electoral Votes to Gore's additional 43.
Thus, that would have given Bush a total of 288 Electoral Votes to Gore's 250. And, if you did give Florida to Gore, assuming no shift in the district allocation, the total would have been Bush 286 Gore 252. There would have been no hanging chads, no Constitutional crisis, no Bush v. Gore.
Sounds like another reason we should consider adopting this nationwide.
As I've said before, I don't think that the Electoral College is as broken as some people think it is. In it's 200 year history, there have been only three occasions where the Electoral College winner did not also win the popular vote, and only two where no candidate got a majority of Electoral College votes, requiring the House of Representatives to choose the President. In some sense, if it ain't broke, don't fix it. But, if reform is considered at all, the District Method seems to be the way to go.