Perry Panders On Abortion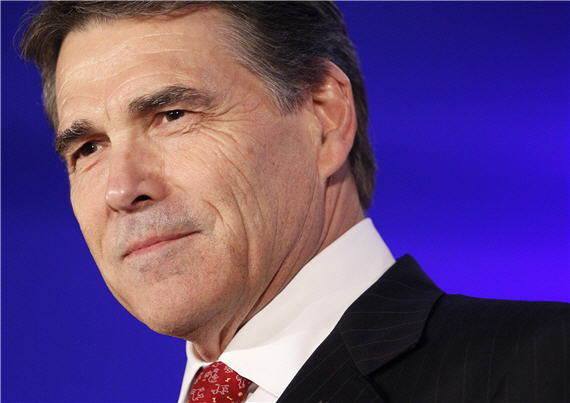 With less than a week to go before the caucuses in the heavily evangelical state of Iowa, Rick Perry has suddenly become even more anti-abortion than he was before:
Texas Gov. Rick Perry revealed a hardening in his stance on abortion Tuesday, telling a crowd in Iowa that he opposed abortions in all cases, including when a woman had been raped or the victim of incest.

Previously, Perry had not opposed the procedure in cases of rape or incest, or when the mother's life was threatened.

Responding to a question about the change in position, Perry said, "You're seeing a transformation."

Perry told the crowd at his campaign stop that the decision came after watching a documentary on abortion produced by former Arkansas governor and 2008 presidential candidate Mike Huckabee.

"That transformation was after watching the DVD, 'The Gift of Life,'" Perry said. "And I really started giving some thought about the issue of rape and incest. And some powerful, some powerful stories in that DVD."

Perry said a woman who appeared in the movie who said she was a product of rape moved him to change his mind about abortion.

"She said, 'My life has worth.' It was a powerful moment for me," Perry said.

Perry's abortion shift comes a week ahead of the Iowa caucuses, where socially conservative voters have long been a key voting block.
I'm sure that had absolutely nothing to do with.