Podcast Recommendation (Plus: More on US Democracy)
Ezra Klein discusses the dynamics of American conservatism in historical perspective. Plus, he helps illustrate a key problem that we have in thinking about American politics (IMHO).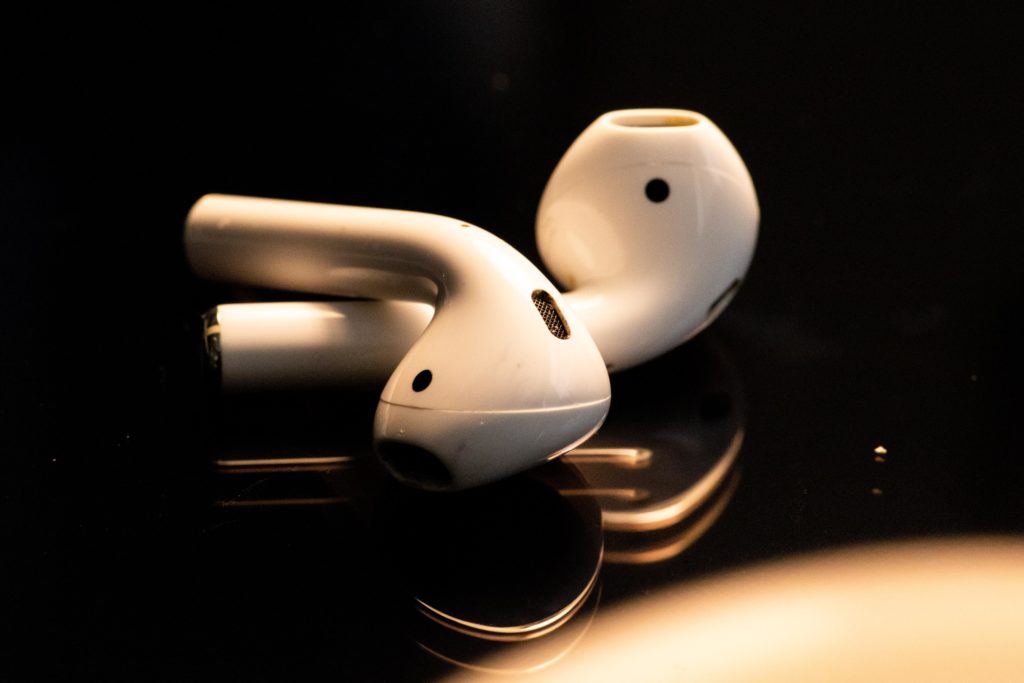 Anyone (which I think includes most readers of this site) interested in trying to understand the development and behavior of the Republican Party (or, really, of broader American politics) should listen to Ezra Klein's interview with Matthew Continetti. The discussion focuses on the evolution and behavior of the Republican Party as far back as the post-war era, but helps underscore the major coalition partners within the party which has been in a long-term struggle for dominance. The discussion shows how Trump is both not an aberration, but also not everything one needs to know about the party.
Beyond that, I was especially struck by this exchange towards the end of the discussion.
Klein is running down the ways in which Trump, as party leader, was not especially successful, and in so doing expressed some incredulity about why Republicans would continue to cleave to him and his approach.
OK, in 2016, Republicans run a very unpopular, populist, outsider candidate, very divisive in the party and outside of it.

He gets a smaller vote share than the previous Republican nominee, Mitt Romney, but he wins despite losing the popular vote, by squeaking through an electoral college victory. Then, he's unpopular for functionally his whole presidency. Under him Republicans lose a huge amount of seats in 2018. They lose the House. Democrats make gains across the country. Then, in 2020, Trump becomes one of the rare incumbents to lose reelection.

Republicans, under him, lose the Senate as well, giving Democrats a governing trifecta. You wouldn't say, obviously, that the way the Republican Party should understand this experience is this person is a political mastermind, and we all need to figure out what he has figured out, and anybody who wants to run needs to run exactly like him. And yet, that very much seems to me to be the dominant theory among not all, but most of the 2024 aspirants who seem like they have a shot, like Ron DeSantis.

It's very much the media theory of the case. It's very strange. He's this clear political genius on one level, clear political loser on another, has done a lot to humiliate the Republican Party. What are the lessons you think Republicans should learn from him, and what are the cautionary lessons you think they should learn from him? And do they currently have that mix right?
I think the above run-down is an excellent illustration of how Americans, even smart, wonky, politically aware ones like Klein, don't realize how much they buy the basic mythology of American politics: that this is really a contest between two sides having to convince voters to vote for them, and that it is ultimately a fair fight.
But, as I constantly note, it isn't. And I know that Klein knows this, but like the fish in the ocean who is unaware of water, Klein is so steeped in this paradigm that he falls prey to it.
This is the kind of thing I was getting at in a post I wrote a couple of weeks ago:
When we allow the narrative to be that the Democrats lose because they fail to get their message across, then we validate the notion that the system isn't the problem. Instead, we are saying that the flaws of American democracy are the Democrats' fault for not competing better (and in so doing, downplay or ignore structural issues that will never get fixed if most people don't see or understand them). Again, this is not to say that message is irrelevant, or that parties shouldn't try to convince voters to vote for them, but the main reason we will get the outcomes we get this coming November will be a combination of the size of the House, the way we draw congressional districts, the two-year cycle to re-elect the House, the two-year cycle to reelect only one-third of the Senate, and the way Senate seats are allocated. All of that is more important than message.

I am constantly amazed (and frustrated) at journalistic discussions, even by smart analysts, who talk as if there is a fair and open competition for the US House of Representatives when we know that the actual number of competitive seats is in the double-digits (it is currently projected to be 41 in November).
Klein sees that Trump was a loser in 2018 and 2020 and, indeed, would have been a loser in any other system of presidential election in the world. So, wonders why the GOP is so vested in continuing to remain in his orbit.
I will readily note, yet again, that if our politics were really about making a case to the public as a whole, so as to convince a majority that a given party would pursue the preferences of that majority, there would be far less interest in trumpism.
But, again, you don't have to construct a majority coalition to win power in the US.
First, power-seekers get on the ballot via primaries. Primaries tap into mathematical minorities of voters by definition. And often, it only requires a plurality of that slice of the electorate to win office. That is how we saw JD Vance advance to the general election, and likely to the US Senate, just recently. This was how Trump did it in 2016 (in a far more complex, multi-state process–but never forget he won a plurality of the overall vote on his way to a majority of delegates).
Second, most House seats are not competitive, so if one can win the plurality of the above-mentioned minority of voters, one wins office. No need to build a big coalition, all that is needed is to compete within that slice of voters who participate in primaries, which often means focusing on a slice of that slice, in this case, the trumpistas.
Third, the presidency can be won while still losing millions of votes.
Fourth, a Senate minority might very well be controlled by a party that by no means represents a majority of the population.
Points one and two are cross-party, but they do explain why a loser, empirically speaking, like Trump might nonetheless be able to motivate someone like McCarthy to behave as he is (McCarthy just needs to get re-nominated and not annoy his caucus, and he is likely Speaker–he has zero motivations to make broad appeals, and plenty of motivation to appeal to the trumpists).
(Let the bolded part sink in and it illustrates a fundamental flaw in our system, or so I would argue).
Points three and four are theoretically cross-party, but the reality is that they are profoundly pro-Republican now and will be for the foreseeable future (as are, really, even House elections, wherein the Dems need more than 51% of the national vote share to win a majority of seats).
All of this, which I know is not new from me, explains what Klein is perplexed by: Trump may be a loser in some ways, certainly in terms of having actual national support. But neither Trump nor his party needs national support to control the nation's politics. We have got to stop talking like this is a level playing field wherein the party that makes the best case wins the day. The incentives are quite clearly structured to facilitate Trump's behavior and, therefore, his party's.
JD Vance did not have to build a majority coalition to win his nomination. And he now has millions of Ohio Republicans poised to vote for him because he is the Republican who will be on the ballot in November. Could he turn off enough of them that he could lose? Sure, but it would take a lot (see, e.g., Moore, Roy).
And, given things like the pending overturning of Roe v. Wade, exactly how much of a loser do people really think Trump appears to be in the eyes of a lot of Republicans? (And they don't care that it was achieved through a number of minority-empowering features of the system, because they are that minority–indeed, as I wrote the other day, they are likely to start celebrating the anti-democratic aspects of the system).
Back to my main point: anyone who wishes to engage in the analysis of American politics needs to step outside of the notion that this is all about level competition and acknowledge the deeply minoritarian nature of our institutions–a feature that helps explain why someone as broadly unpopular as Trump can still wield as much influence as he does. In short: it isn't about building majorities and broad support. And any narrative that suggests that it is is doing a disservice to public understanding.
(BTW, I know that Klein knows all of this, but again, the mythology of the "greatest democracy in the world" and such is hard to fully purge from one's brain).
And I cannot stress enough the impact that a strict binary choice has on our politics. Gasoline is currently over four dollars a gallon. Whether we like it or not (and whether it is fair or not), a lot of voters will blame the party of the sitting president for that fact and the only way most Americans have to directly register their displeasure will be to vote for the opposite party. It is, in fact, largely that simple. I can vote A or I can vote B and I am mad at A and blame it for whatever thing I am unhappy about, so I will vote B. Sure, some folks will just stay home, or maybe vote C, but since they know that the main way to stick to A is to vote B, then B it will be! (And a lot of people will already vote B no matter what).
Throw in all the rest I noted above, and it because pretty clear why a Republican victory is likely in November (and maybe in 2024 as well).