Political Dialog in the Age of Trump
It's difficulty to have have a conversation with an albatross hanging over it.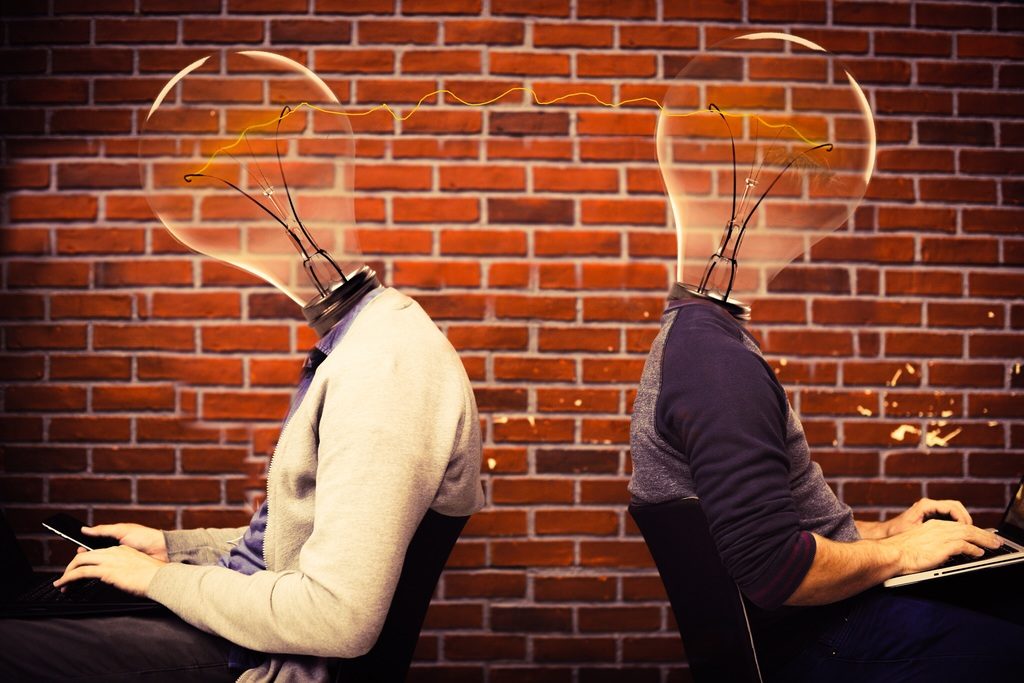 There have been a series of frustrating, somewhat interrelated conversations in the comment threads of late. Mostly, they've been back-and-forths with my longtime friend, colleague, and co-blogger Steven Taylor but a few have involved me. The underlying subtext, it seems to me, is the different ways in which political scientists and ordinary political junkies view the world. And it's compounded by the both of us being longtime, albeit former, Republicans while most of the commenters are partisan Democrats.
As former Republicans, we're naturally more sympathetic to those who still adhere to the party even though Donald Trump is now its leader and guiding force. But, as political scientists, we're simply less likely to accept single-variable explanations for, well, anything.
Further, we're both leery of the ecological fallacy. We're naturally more reluctant than most observers to extrapolate group attributes to individuals and vice-versa.
Neither of us deny that political partisanship is tribal. Much like team sports, where people "root for the laundry," supporters of a party can twist themselves into knots to excuse outrageous conduct of a member of their "team" that they would naturally decry otherwise.
And we readily acknowledge that the Republican coalition, made up of very different people than the Democratic coalition—and much more neatly sorted over the last decade or so than at any time in living memory—have different motivations in many ways.
While I've studied ideology, parties, and the like more extensively than most people, I've mostly dabbled in those topics over the last quarter-century, while specializing in international relations and national security affairs. Steven is an expert in those topics, having studied, taught, and written about them for three decades. His doctoral dissertation was literally titled "Rules, Incentives, and Political Parties" and he's published two books and numerous articles on those subjects since.
Speaking only for myself, I'm just wired differently than most people. I tend to get frustrated by anecdote and "human interest," looking instead to figure out trends.
So, for example, while I like the New York Times' podcast "The Daily," I get annoyed by their tendency to spend the first fifteen minutes personalizing the story. I care a lot about answering the question "Why Is the Pandemic Killing So Many Black Americans?" I'm not interested in investing a lot of time hearing about a particular black American who died from the pandemic.
And, while I'm fascinated by the policy calculations behind when and how to reopen restaurants, I have no interest at all in hearing from a particular restauranteur in Baton Rouge about her personal struggles.
This means I approach pretty much any story unfolding in the news differently from normal people. The killing of Ahmaud Arbery was tragic and outrageous but it's not something I would normally spend much time reading, much less writing, about. More young men, and especially young black men, are killed in this country every day than I can care about individually. What interests me is the overall trend.
If the story was simply "racist yahoos from Georgia hunt down and murder a black man," I'd have shaken my head and moved on. Same shit, different day is seldom of interest to me.
What does interest me is how to reshape public policy to mitigate the problem. If the problem is racism, there's no fix. But my initial reading of the story—and nothing I've since learned has changed my mind—is that racism was likely a subliminal, contributory factor and not the main one.
Rather, as noted in my first post on the subject, it's a culture, particularly in rural America, that combines guns and vigilantism. While—and my initial understanding was thankfully wrong—the laws have changed in Georgia (and, thus, presumably a lot of other places) to make chasing down a suspected thief or trespasser with guns illegal, the culture hasn't. I think that's more fixable than racism.
More broadly, I continue to push back against suggestions that racism is the sole factor driving the current Republican Party and those who vote for it. Or that the party is simply a "cult of personality" surrounding Donald Trump.
There's obviously some truth to both assertions. Racism and its tangents were absolutely significant in the slow realignment of our two-party system, going back to the movement of the Dixiecrats out of the Democratic Party. And there's no doubt that Trump is a hero to many for his tendency to say out loud what others only hinted at.
But roughly a third of the country continue to identify with the Republican Party and to support Trump. Racism and "owning the libs" doesn't explain 100 million Americans.
Beyond that, I routinely interact with high school classmates, Army comrades, and current military officers who support the President. Most of them are really good people; some of them rather extraordinary. They simply see the world differently than I do.