Progressives In The Democratic Party May Have Misread The Signals For 2020
Based on the early stages of the campaign for the 2020 Democratic Presidential nomination, it appears as though the party's progressive wing has misread the signals being sent by the party's voters.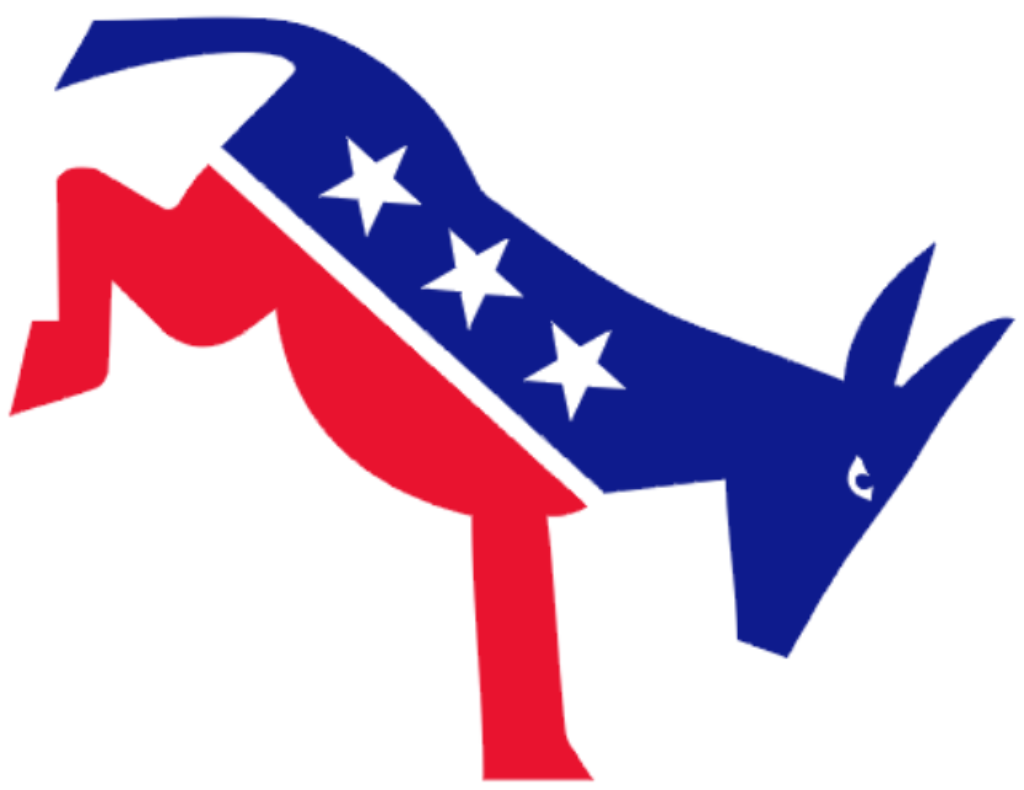 No matter where you turn, the news over the past several weeks about the race for the Democratic Presidential nomination has been dominated by former Vice-President Joe Biden. Since his long-anticipated entry into the race less than a month ago, he has dominated the news, seen his fundraising numbers rival those of his competitors, and, perhaps most importantly, seen his poll numbers skyrocket in polling at the national level, as well as in early primary states such as Iowa, New Hampshire, and South Carolina. Much of this rise in the polls has come at the expense of his fellow challengers, of course, including not just his immediate challenger Senator Bernie Sanders but also other candidates to his left such as Elizabeth Warren, Kamala, Harris, Pete Buttigieg, and Beto O Rourke, all of whom have seen their numbers drop in the wake of Biden's entry into the race.4
It wasn't necessarily supposed to be like this. Biden was leading in the polls even before he got into the race, of course, and there were many pundits and analysts who believed that he'd see those numbers drop after getting into the race. One of the reasons often cited for that assumption is the idea that the former Vice-President was out of step with the Democratic Party as it exists today. This Democratic Party, the theory had it, was to the left of candidates like Biden, who has more in common with Hillary Clinton and other national Democrats that came before her, are out of step with the new zeitgeist in the Democratic Party allegedly represented by people such as Bernie Sanders, Elizabeth Warren, and newcomers like Alexandria Ocasio-Cortez. While it's still early in the race, it's beginning to appear as if this is not the case and that, as Sahil Kupar puts it, it is Biden who is testing the strength of the progressive wing of the party rather than the other way around:
Joe Biden's growing lead in the Democratic presidential race is turning into a test of strength for a vocal and active progressive wing that's been trying to wrest control of the party for the past four years.

The left's ascent in the Democratic Party is embodied in the fervent followers of 2020 contender Bernie Sanders and young liberal stars like Alexandria Ocasio-Cortez, the New York congresswoman. They rejected the notion of compromising with Republicans and are attempting to make sweeping proposals like Medicare for All and the Green New Deal litmus-test issues, asserting that is what Democratic voters want.

Biden has promoted consensus-building and given a cold-shoulder to Medicare for All. Yet he's leading his nearest rival, Sanders, by 20 to 32 points in five national polls taken since he began his campaign on April 25.

Terry Shumaker, a 71-year-old lawyer from Concord, New Hampshire, and longtime Biden supporter, has a theory why.

"Twitter Democrats are not representative of the Democratic Party," Shumaker said. "Democrats have to nominate somebody who can go toe to toe with Trump, and he's the guy."

Still, Biden's a long way from securing the nomination and — as Hillary Clinton learned in 2008 — early front-runner status isn't a guarantee.


The 22-candidate Democratic field is packed with progressives who have signed on to Medicare-for-All and the Green New Deal — most notably senators like Sanders, Elizabeth Warren, Kamala Harris, Cory Booker and Kirsten Gillibrand. If Biden sustains his lead through next year's primaries and caucuses, it'll raise tough questions for progressive advocates about whether their far-reaching ideas are as important to the rest of the party.


"Lots of voters support Medicare for All and a Green New Deal. But lots of voters also support Joe Biden. So that's the test: whether we can organize and persuade voters to choose a candidate who supports those issues," said Waleed Shahid, a spokesman for the progressive activist group Justice Democrats. "I'm feeling pretty confident that as we have debate and start to talk about issues, we're going to see things shift."


The left's strategy to weaken Biden is to highlight his record as an establishment-friendly Democrat who cast votes that are out of step with the party's base today. Sanders has already begun to do that by ripping into Biden's past support for Nafta and deregulating Wall Street. At a rally in Washington on Monday night that marked Sanders' second appearance in less than a week with Ocasio-Cortez, she and other activists complained Biden was too timid on climate change.

(…)

Biden is "trying to thread the needle. He's in a tough spot because you don't want to turn anyone away, he's more moderate but he needs to appeal to the more leftist ideas in the party," said Liz Cannizzo, who traveled from Massachusetts to see Biden in Hampton, New Hampshire, on Monday. She said she was impressed by his empathy for voters and said he tops her list of Democrats for the 2020 primary.


"The people that are the loudest — that doesn't reflect where the rest of the party is," said Cannizzo, 38, adding that she — like plenty of Democrats — believes Biden may be the most electable candidate.

(…)

Apart from policy, the Democratic contest has become a battle of two visions — Biden's pitch to returning to a time of civility and bipartisanship, and the ascendant left's view that a progressive agenda can only be achieved through trench political warfare with the right.
Campaigning in New Hampshire this week, Biden predicted that Republicans will have an "epiphany" and work constructively with Democrats after the Trump years are over.


"The thing that will fundamentally change with Donald Trump out of the White House, not a joke, is you will see an epiphany occur among many of my Republican friends," Biden told reporters at the Works Cafe in Concord. "If we can't change it, we're in trouble. This nation cannot function without generating consensus. It can't do it."


His remarks were swiftly pilloried by some progressives, who called Biden's hopes for compromise with the GOP starry-eyed and naive.


"I would wager that not even most Biden supporters believe this is true. Or Biden staffers. Or Republicans!" former Obama White House speechwriter Jon Favreau, a co-host of Pod Save America, said Tuesday on Twitter.
Bill Scher makes a similar argument in a Politico Magazine article that asks whether the Democratic left has misread the 2020 Democratic primary:
It's not just Biden's rising poll numbers that suggest that the activist left is out of step with most Democrats; it's the ideological makeup of the entire Democratic Party. Fifty-six percent of Democrats self-identify as "moderate" and 9 percent even embrace "conservative," according to an April poll from the Judy Ford Wason Center for Public Policy at Christopher Newport University. While leftist activists pine for the end of the legislative filibuster to grease the skids for partisan legislation, a December GW Politics poll found that 66 percent of Democrats said they prefer elected officials who "make compromises with people they disagree with" over those who "stick to their positions." Only 36 percent of Republicans said the same.

It's too early to declare this the year of anything, whether progressive change or centrist Bidenmania. But Biden's commanding lead has left the party's resurgent left with a question: What to do if it never stops beingBiden's moment. Despite circulation of Biden's 1970s opposition to school busing and Anita Hill's rejection of his apology for his handling of the Clarence Thomas hearings, his appeal crosses nearly every demographic group, with the mild exception of voters under 35; he still leads with young voters, just not by as much as with other groups.


And Biden's lead is at least in part because of his relative moderation and not in spite of it. Even voters who disagree with him seem to be drawn to his centrism. Polls from CNN and Monmouth University found that Democratic primary voters put the ability to defeat Trump ahead of ideological purity when picking a presidential nominee. It's true that a recent poll from ABC and the Washington Post seemed to show the opposite result, with 47 percent of Democrats saying they preferred a candidate "whose positions on the issues come closest to yours" and only 39 percent said they favored one "most likely to defeat" Trump. But the cross tabulation showed that it was largely moderate and conservative Democrats who wanted an ideologically like-minded candidate, while liberal Democrats tilted toward the more electable candidate. Democrats in both ideological camps, it seems, are nervous about a nominee too far to the left.

Beyond the polling data, there were other indicators that the Democratic base wasn't quite ready for the revolution. House Speaker Nancy Pelosi keeps throwing brushback pitches at Ocasio-Cortez and her allies without suffering any significant loss in popularity among Democrats. Despite all the attention around single-payer health care, there are fewer House Democrats co-sponsoring such legislation in this Congress than in the last Congress, even though there are more House Democrats, suggesting that many elected Democrats aren't feeling pressure from their base to check the democratic-socialist box.

(…)

Five months ago, when Al Gore's former running mate, Joe Lieberman, said he didn't believe Rep. Ocasio-Cortez would be the future of the Democratic Party, she memorably shot back, "New party, who dis?" After the Biden surge, progressives should be less sure that they own the party.


So far, they are not ready to concede. They believe that Trump has given Democrats a hunger to dream big on policy and to exploit America's polarization, not temper it. It's indisputable that such a faction exists among Democratic primary voters. But if the left is wrong about its breadth, it will take more than a good clapback tweet for them to figure out what to do next.
Scher notes in the article that he had spoken with pundits and campaign advisers from the progressive wing of the party in the weeks since Biden entered the race and reports that, at least for now, they appear undetered and instead seem to be prepared to double down:
"There's a lot of nostalgia for the Obama-Biden administration," said Chamberlain, whose progressive outfit, Democracy for America, grew out of Howard Dean's insurgent 2004 presidential bid."The problem is Obama's coattails only last so long for Joe Biden. And as people start to investigate his track record, and continue to see how Joe Biden campaigns,which we've seen before, isn't very good … then I suspect we're going to see the wheels come off the cart."

Green, of the Progressive Change Campaign Committee, which has endorsed Warren, argued that it's too early to conclude that Biden's history of not-so-progressive positions won't be his downfall. "There's this issue of penetrating with actual voters," Green said.

He is looking forward to seeing Warren confront Biden about the 2005 bankruptcy reform bill, which Biden supported and Warren has long believed was friendly to credit card companies. "Given how many millions of people are suffering with … debt at the hands of banks and credit card companies," Green said, "let's see him try to defend that," as well as his support for the North American Free Trade Agreement, "point/counterpoint in front of millions of people."

Chamberlain expects Biden will be hammered on race issues during the debates: "I think you should expect that Bernie Sanders is going to hold him accountable for his racist rhetoric during the push for the crime bill. He's going to hold him accountable for opposing school desegregation, which is something Bernie was arrested trying to stop."

Green disputed the importance of the number of Democrats who identify as moderates and conservatives. Ideological "labels are overblown," he told me, citing his group's polling of Iowa and New Hampshire Democrats: "While people might not use the word liberal or progressive as a kind of self-label, 80 percent of primary voters want Elizabeth Warren's wealth tax, and 70-something percent want the 'Green New Deal.' A very high percentage support 'Medicare for All.' …. When the issue debate actually is litigated, even self-professed moderates will instinctively support the Elizabeth Warrens of the world who advocate ideas like universal child care that benefit their family."


Green said his group's think-tank arm, the Progressive Change Institute, plans to conduct "some very deep-dive polling testing the back-and-forth arguments on Medicare for All and the Green New Deal" to prepare supporters for the toughest attacks and arm them with the best rebuttals.
Essentially, what this means is that, on some level, the race for the Democratic nomination seems likely to come down to a fight between two different visions of what the 2020 Election, both at the primary and General Election levels, will ultimately be about.
On the one side, there are those like Chamberlain and Green who believe that ideas and policy proposals are what should drive the election and that Democratic candidate should run on ideas like Medicare-For-All and other proposals typically championed by the progressive wing of the party.
On the other side are those Democrats who believe that the primary concern for both the nomination fight and the General Election is selecting a candidate who is best able to take President Trump on one-on-one, win back the voters that Democrats lost in 2016 such as the white working class in the Midwest, and hold on to the suburban women and other voters that put Democrats back in control of the House in 2018.
That's not to say that the progressives aren't concerned about winning, or that the "moderates" aren't concerned with ideas and policy proposals. Obviously, both sides care about both, but the split that appears to be developing suggests that there is definitely a difference in emphasis. What the next year or so will be about inside the Democratic Party is answering the question of which side is best able to convince the people who actually vote in the primaries and show up for the caucuses that their view of the party is the correct one. So far at least, it appears that its the Biden-leaning wing of the party that seems to be winning the argument in the mind of prospective Democratic voters and the progressives who have vastly overestimated their strength inside the party.