Barack Obama Re-Elected President Of The United States
There are still votes to be counted, and the Romney campaign has yet to concede, but the race is over and Barack Obama has been re-elected.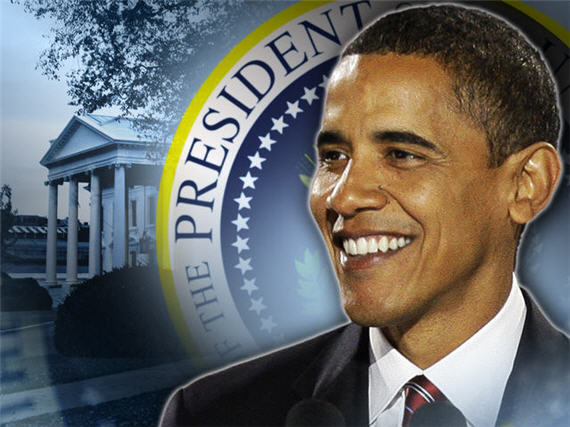 There are still several states left to be called, including Florida and Virginia where there were reports as late as 10:45pm Eastern time that people were still in line waiting to vote, but thanks to a projected win in Ohio that seems fairly solid given the votes that have come in and those outstanding, Barack Obama has been re-elected President of the United States:
CBS News projects President Obama will win re-election with Ohio giving him more than 270 electoral votes.

Mitt Romney is projected to win North Carolina, making it the first battleground state to fall into his column.

President Obama is also projected to win Iowa, Wisconsin, Pennsylvania and New Hampshire.

Ohio, with 18 electoral votes, is one of the most competitive states on the map. Mr. Obama won the state by 4.6 percent in 2008. In 2004, President Bush won Ohio by 2.1 percent.

In 2008, Mr. Obama won Wisconsin by 13.9 percent. The state, which carries 10 electoral votes, hasn't gone red in a presidential election since 1984. Even with Wisconsin Rep. Paul Ryan on the ticket, Mitt Romney faced a steep challenge in his fight for the Badger State. However, the state has been a hotbed of partisan discord in recent years and Republicans saw huge gains at the state level in 2010.

New Hampshire has just four electoral votes, but it was one of the most competitive states in the nation — it's the only state that George W. Bush won in 2000 but lost in 2004. In 2008, Mr. Obama won the Granite State by 9.6 percent.
By the time the night is over, it appears that Obama will end up winning most if not all of the outstanding swing states, thus giving him as many as 332 Electoral Votes, just a little off from what he garnered in 2008 and more than most analysts were predicting he would get.
The Romney campaign is, as of this writing, refusing to concede Ohio or the election and are apparently contending that there are still votes outstanding in Ohio that would make a Romney win possible. Looking over the numbers that I can find, this seems completely unlikely to me given the fact that one of the counties with the largest amount of outstanding votes is heavily Democratic Cuyahoga County. Karl Rove is making this same argument on Fox News Channel tonight and disagreeing with the network's decision to call the state, and the election for the President of the United States. Clearly, this is just the beginning of the shell shock Republicans are likely to feel tonight and in the weeks and months to come. How it resolves itself will be interesting to watch unfold. Besides even if Obama doesn't win Ohio, he's also won Iowa and Colorado and is leading in Nevada. He could lose Ohio and still win the Presidency. And, we have yet to hear from Florida and Virginia.
There will be analysis of all of this tomorrow but the most obvious point here is that the polls, and Nate Silver, were absolutely correct here. Once the final votes are in, it will be interesting to see just how close the various state polls actually were and who the most accurate pollsters were but, at first glance it strikes me that they hit the nail on the head. The other lesson is that the right was completely wrong in the way that they were viewing this election. Influenced by their own four long years of opposing the President, they could not bring themselves to believe that people actually supported the President and they believed that everyone agreed with them. They were wrong and they are not going to learn the lessons of the 2012 election, or the 2008 election, or the Bush years until they recognize that everyone is entitled to their own opinion, but they are not entitled to their own facts.