Propaganda Poster Of The Day: Crimean Edition
The photo below, taken by Reuters photographer Baz Ratner, depicts a woman walking past one of the pro-secession posters that have gone up in Crimea in advance of Sunday's independence referendum.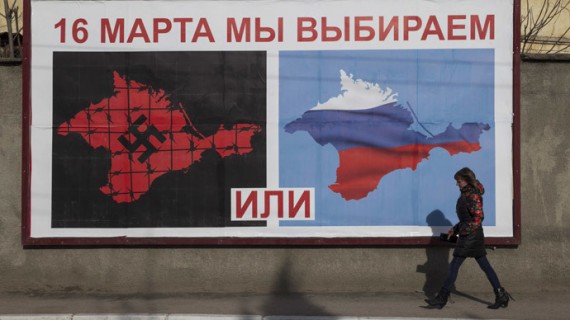 The imagery, of course, could not be any more obvious. On one side, we have a map of Crimea with a swastika imposed over it. On the other, a map of Crimea with the white, blue, and red of the Russian flag. Pro-Russian forces are quite clearly associating the present regime in Ukraine with Nazism and playing on the regions still-lingering memories of Nazi occupation during World War II, when the Red Army was welcomed as a liberator.
Will the propaganda work? My guess is that it will.