Quorum Rules
A commenter asks, "Why does Wisconsin have a quorum rule if not for situations like this?"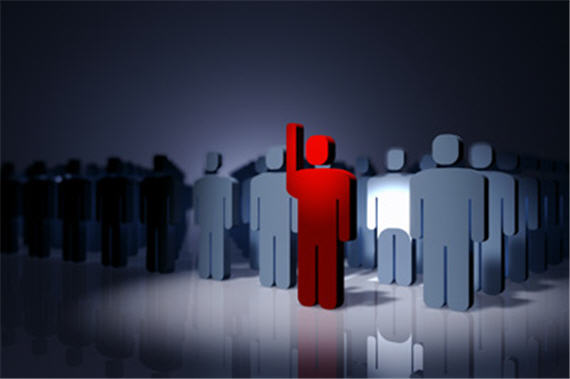 In yesterday's post "Elections Have Consequences," I argued that, while legislators in the minority power have every right to use all legitimate means to stop the majority from enacting legislation, that absconding to another state to keep a quorum from forming was not kosher.
Commenter Ponce asked, "Why does Wisconsin have a quorum rule if not for situations like this?"
According to Roberts Rules of Order, the definitive guide to parliamentary procedure, the "requirement for a quorum is protection against totally unrepresentative action in the name of the body by an unduly small number of persons."
The purpose of a quorum rule, then, is to preclude the leadership of a body from calling secret votes or otherwise making it impossible for those in the opposition to attend. It ensures that the opposition has a legitimate chance to participate. Traditionally, Roberts Rules specified that "by-laws should provide for a quorum as large as can be depended upon for being present at all meetings when the weather is not exceptionally bad."
Rather decidedly, it is not intended as a device for the minority to prevent votes. Indeed, it's odd to have a quorum rule that requires more than a majority present for ordinary votes and, traditionally, if sufficient notice was given of the vote, those actually present would constitute a quorum.
Humans being what they are, it was quickly discovered that this rule designed to protect minorities could be abused in such a way as to produce exactly the opposite of its intended effect: protection against representative action!  Wikipedia reports that this technique, variously called "quorum busting" or a "disappearing quorum," was in wide use in the U.S. House of Representatives until 1890, when it was defeated by harsh action:
The practice was shattered on January 29, 1890, when a resolution was brought to the House floor that concerned who should be seated from West Virginia's 4th congressional district: James M. Jackson, the Democrat, or Charles Brooks Smith, the Republican.

The Speaker of the House, Thomas Brackett Reed put this question to the Members: "Will the House consider the resolution?" The yeas and nays were demanded with a result of 162 yeas, three nays, and 163 not voting. Democrats, led by Charles Crisp (who succeeded Reed as Speaker in the next two Congresses), then declared that the absence of a quorum (179 Representatives) prevented the House from making decisions. As dictated by House rules for the suggestion of the absence of a quorum, Speaker Reed began an attendance roll call – but directed the Clerk of the House to record as present any Member who was then in the chamber, whether they answered the roll call or not.

Immediately, Reed's action produced an uproar in the House. "Tyranny," "scandal," and "revolution" were some of the words used to describe Reed's action. Democrats "foamed with rage," wrote historian Barbara Tuchman.

A hundred of them were on their feet howling for recognition. 'Fighting Joe' Wheeler, the diminutive former Confederate cavalry general, unable to reach the front because of the crowded aisles, came down from the rear leaping from desk to desk as an ibex leaps from crag to crag. As the excitement grew wilder, the only Democrat not on his feet was a huge representative from Texas who sat in his seat significantly whetting a bowie knife on his boot.

Speaker Reed remained firm in the face of this parliamentary tumult and angry debate. He continued to count nonvoting legislators for quorum purposes. Reed even ordered the doors of the chamber locked when Democrats tried to exit; instead, Democrats began hiding under their desks, which left Reed undeterred in counting them. Finally, after five days of stridency, the contested election case was taken up and Republican Smith emerged the victor by a vote of 166 yeas, 0 nays, and 162 not voting. Then, on February 6, 1890, the Reed-led Rules Committee reported a new set of House rules. One of the new rules—Rule 15—established a new procedure for determining quorums (counting lawmakers in the chamber who had voted as well as those who did not vote).
Nowadays, most legislatures have the power to coerce attendance via a call of the house or other quorum call. In some cases, the sergeant-at-arms quite literally has the authority to arrest members not in attendance and drag them to the floor to achieve a quorum.
In the United States Senate, the procedure was used in the early morning hours of February 25, 1988. Senator Robert C. Byrd of West Virginia, then the Senate Majority Leader, moved a call of the house after the minority Republicans walked out in an attempt to deny the Senate a quorum after Senate aides began bring cots into the Senate cloakrooms in preparation for an all-night session over campaign finance reform for congressional elections. Bryd's motion was approved 45-3 and arrest warrants were signed for all 46 Republicans. Senate Sergeant-at-Arms Henry K. Giugni and his staff searched the Capitol's corridor and Senate office buildings for absent Senators, and after checking several empty offices, spotted Senator Steve Symms of Idaho, who fled down a hallway and escaped arrest. After a cleaning woman gave a tip that Senator Robert Packwood of Oregon was in his office, Giugni opened the door with a skeleton key. Packwood attempted to shove the door closed, but Giugni and two assistants pushed it open. Packwood was "carried feet-first into the Senate chamber by three plainclothes officers" and sustained bruised knuckles.
The Wisconsin Senate seems to have slightly less powerful rules but does allow for a quorum call:
Senate Rule 15. Roll call, quorum. Before proceeding to business, the roll of the members shall be called, and the names of those present and those absent shall be entered on the journal. A majority of the membership presently serving must be present to constitute a quorum for the transaction of business; a smaller number, however, can adjourn; and may compel the attendance of absent members. When any roll call discloses the lack of a quorum, no further business may be conducted until a quorum is obtained, but the members present may take measures to procure a quorum or may adjourn.
Given that Republicans constitute a majority, it's not clear to me why the Democrats' quorum busting is even slowing down the process. Further, they have unspecified powers to "compel the attendance of absent members." So, unless the bill under controversy is operating under some special rule requiring supermajority attendance, I don't know what the holdup is.
So, the Republican majority constitutes a quorum all by itself for ordinary legislation. However, Wisconsin requires a 2/3 quorum for budget votes.