Republican Leaders Rallying to Impeach Trump
Some key GOP figures are at least testing the waters.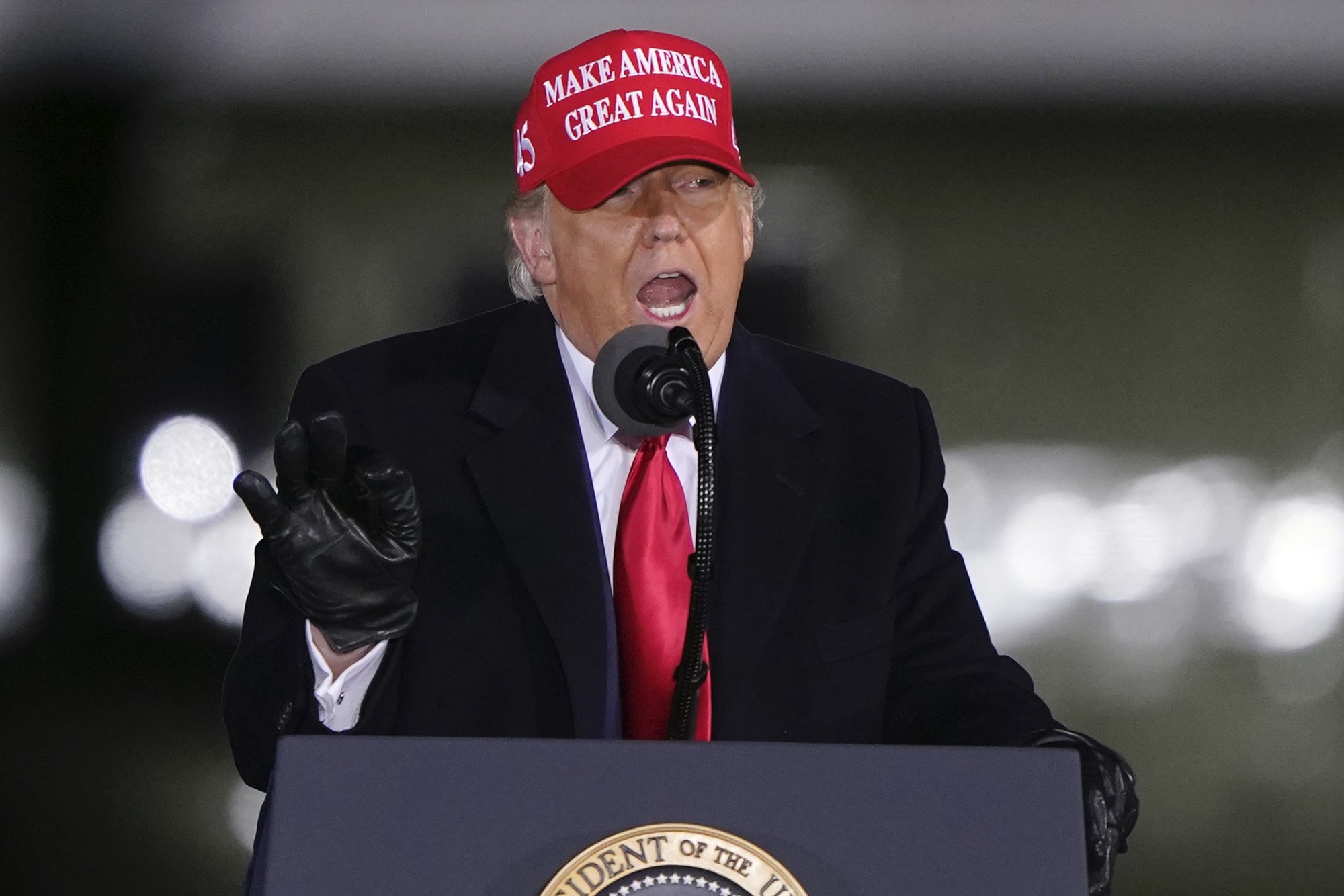 As Steven Taylor noted last evening, Liz Cheney, the 3rd-ranking House Republican, will vote to impeach President Trump for inciting insurrection. While somewhat cagier, Senate Republican Leader Mitch McConnell is signaling his support as well.
CNN ("McConnell believes impeachment push will help rid Trump from the GOP, but has not said if he will vote to convict"):
Senate Majority Leader Mitch McConnell has indicated that he believes that impeaching President Donald Trump will make it easier to get rid of the President and Trumpism from the Republican Party, according to a source with knowledge of the matter.

Another person with direct knowledge told CNN there's a reason McConnell has been silent on impeachment as other Republicans have pushed back: he's furious about last week's attack on the US Capitol by the President's supporters, even more so that Trump has shown no contrition. His silence has been deliberate as he leaves open the option of supporting impeachment.

McConnell has made no commitments on voting to convict Trump, and wants to see the article itself before voting. It's a stark contrast to the President's first impeachment, when McConnell repeatedly spoke out against Democratic intentions to hold Trump accountable for a pressure campaign on the Ukrainian government to investigate Joe Biden and his family.

McConnell has been steadily moving his conference away from Trump for weeks. While he knows they all aren't there with him, the Kentucky Republican believes the party needs to turn the page.

Several GOP sources said on Tuesday that if McConnell supports conviction, Trump almost certainly will be convicted by 67 senators in the impeachment trial.

"If Mitch is a yes, he's done," said one Senate GOP source who asked not to be named.

Many Republican senators are staying quiet about whether they'll back conviction — a sign that they, too, could support conviction in an effort to rid Trump from their party.
Now, there's a lot of speculation in there. But it certainly comports with McConnell's broader actions surrounding the "stolen election" charade. "Sources" tell Axios it's "a better than 50-50 chance" that McConnell votes to convict.
While there are enough Democrats in the House to virtually assure impeachment, at least a handful of other Republicans in the body are on board. New York's John Katko was the first, announcing ahead of Cheney. And Fred Upton of Michigan and Adam Kinzinger of Michigan are reportedly on board as well.
Kevin McCarthy, the top House Republican, says he's against impeachment but he isn't calling on Republicans to vote against it.
Whether born of legitimate outrage, sheer political opportunism, or some combination of factors, a supermajority vote in an equally-divided Senate to convict and remove Trump would be historic. Not only has no President ever been removed through the impeachment process but, until Mitt Romney crossed the aisle on Trump's previous impeachment, not a single member of a President's party has voted to convict. Seventeen, a full third of the Republican caucus, would have to do so to reach the minimum threshold.
Alas, I tend to think legal scholar and former appellate judge J. Michael Luttig is right in his assessment that the Senate lacks the power to try Trump after he leaves office. And, realistically, there's just no way to get him impeached and removed in the next seven days. Regardless, I'd be willing to have the vote and let the Supreme Court decide that question.