Republicans: Agenda ? We Don't Need No Stinking Agenda
Some Republicans seem to think they don't need to put forward any actual ideas in order to win November.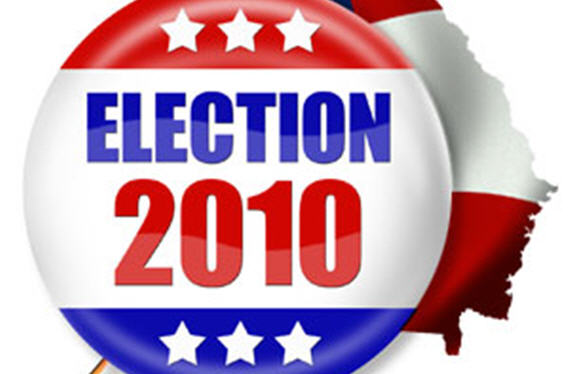 Some Republicans seem to think that they don't really need to worry about telling voters what they would do if they got control of Congress back:
Sometime after Labor Day, House Minority Leader John A. Boehner plans to unveil a blueprint of what Republicans will do if they take back control of the chamber. He promises it will be a full plate of policy proposals that will give voters a clear sense of how they would govern.

But will Republicans actually want to run on those ideas — or any ideas? Behind the scenes, many are being urged to ignore the leaders and do just the opposite: avoid issues at all costs. Some of the party's most influential political consultants are quietly counseling their clients to stay on the offensive for the November midterm elections and steer clear of taking stands on substance that might give Democratic opponents material for a counterattack.

"The smart political approach would be to make the election about the Democrats," said Neil Newhouse of the powerhouse Republican polling firm Public Opinion Strategies, which is advising more than 50 House and Senate candidates. "In terms of our individual campaigns, I don't think it does a great deal of good" to engage in a debate over the Republicans' own agenda.

Others are skeptical that any Republican policy proposals will have much of an impact. "They really still have to have a sharp contrast with the Democrats," said John McLaughlin, another leading Republican pollster whose firm counts both the House and Senate campaign committees among its clients. "They really need to drive that home before people will be willing to listen to what Republicans stand for."

It's not that Boehner (Ohio) is arguing for a cease-fire. The debate among Republicans comes down to this: The speaker-in-waiting, for all his love of political combat, thinks that voters will not trust GOP candidates if their attacks don't also provide at least some substance. The consultants argue that public anger, if properly stoked, alone can carry the party over the finish line. In their view, getting bogged down in the issues is a distraction and even a potential liability.
What do you really have, though, if you win an election based on properly stoking public anger. It seems to me that all you really end up with in that situation is a pyrrhic victory that doesn't really constitute public support for any of the legislative goals you might actually try to accomplish.
Of course, even if the Republican to take back both Houses of Congress, which is highly unlikely by the way, their ability to actually get legislation passed will be pretty limited. President Obama will have the veto pen and they will not have a veto-proof majority. Additionally, as the Democrats themselves have discovered over the past 18 months, having a majority doesn't necessarily mean you'll be able to get bills passed without compromise of some kind (such as the decision to drop the public option from the health care reform bill). However, if the GOP doesn't at least put forward some kind of idea of how they would govern if given power I don't see how they come out of the November elections with anything other than a razor-thin majority in the House that is much less than meets the eye.
Being the "Party of No" may play well for the Tea Party crowd and Glenn Beck's audience, but it's not responsible governing.