Republicans Haven't Learned The Lessons Of 2012
The GOP seems to be making the same mistakes that led to defeat in 2012.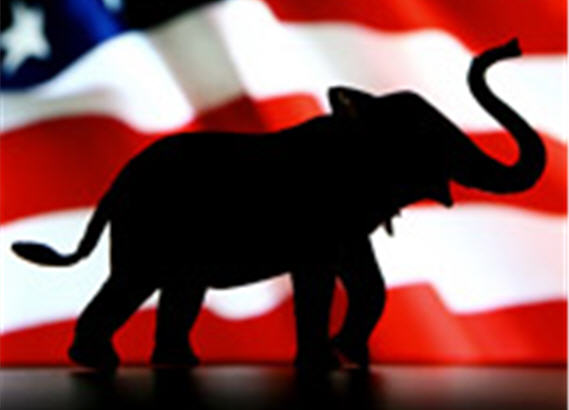 National Journal's  Josh Kraushaar notes that the Republican Party doesn't seem to have learned much from the 2012 election and, to the extent the problems it faces that led to what can only be seen as a defeat least year have been pointed out to them, they don't seem to be at all interested in implementing reforms. As we all know, back in March, the Republican National Committee released its post-election autposy of the party as well as recommendations for what the party needed to do by way of reforming itself. Among those recommendations were the idea that the party needed to moderate its position on immigration reform in order to get beyond the idea that Republicans are anti-immigrant or anti-Latino, doing a better job of candidate recruitment with emphasis on greater diversity, and to be more open to rallying around Governor's whose job forces them to be pragmatic rather than Members Of Congress who tend to be more polarizing because they only have to worry about appealing to small constituencies rather than actually governing (see e.g., Michele Bachmann et al)
As Kraushaar, notes Republicans don't seem to be following any of this advice at all, and instead are repeating the same mistakes all over again. Take, for example, the candidate recruitment suggestions:
The disconnect is on full display in this month's Massachusetts special election, which features Gomez, a former Navy SEAL pitching himself as a new kind of Republican who is moderate on gun control, immigration, and the environment. He's just the type of nominee the Republican leadership is looking for—especially in a deeply Democratic state—and public polls show he has a chance against Democratic Rep. Edward Markey, a 37-year Capitol Hill veteran. Yet Gomez hasn't won the enthusiasm of the donor class or received much assistance from any outside Republican groups, including the establishment-centered American Crossroads and the U.S. Chamber of Commerce. "The moderate donors want to be certain their investment is going to pay off. The conservative donors want to make sure the candidate won't do something they disagree with," Todd said. "Add all that up, what it comes down to: People are scared to engage."
To be fair, another reason that donors are likely holding their cash back when it comes to Gomez is the fact that it's looking increasingly unlikely that he is going to have a realistic shot of pulling off the kind of upset that Scott Brown did over Martha Coakley in January 2010. Current polls out of the Bay State have Congressman Ed Markey leading Gomez by an average of 9.3 points, a hard margin to overcome with less than two weeks like in the race. All those big money donors aren't going to throw money into a race that they don't think is winnable, even if it the only race on the calendar in June. At the same time, though, one does sense that the base of the GOP is less enthusiastic about Gomez this time around than they were about Brown when he ran three years ago. Back then, it was all about getting a Republican in to Ted Kennedy's old Senate seat. Now, after two years in which Brown became the moderate Northeastern Republican he'd always been, there doesn't seem to be the same kind of enthusiasm. Gomez is a Northeaster Republican in the Scott Brown mold, not exactly the Ted Cruz-like firebrand that seems to be in vogue among the GOP base these days. Of course, Gomez at least has a potential shot at winning the Special Election, Ted Cruz wouldn't have a chance running in a General Election in Massachusetts. That fact doesn't seem to register with many people on the right.
Massachusetts isn't the only candidate recruitment problem the GOP seems to be having right now. When Tom Harkin announced that he was retiring from the Senate, his Iowa Senate seat was seen as a potential pickup for the GOP. Now,with several top tier candidates having bowed out of the race, it's beginning to look as though that race is slipping through the GOP's fingers.Similarly, in New Jersey, the only viable candidate who got into the race for Frank Lautenberg's seat is a hard-right conservative who seems quite obviously out of tune with the mood of General Election voters in the Garden State. Given the quick turnaround time for petitions and the presence of Cory Booker on the ticket, it's logical that many New Jersey Republicans would be cautious about entering the race. However, it doesn't even appear that the GOP even tried to get a viable candidate into that race.
New Jersey is also the site of another Republican disconnect when it comes to the question of what kind of candidates are viable at the national level:
Christie's broad appeal could make him a potentially potent force in the 2016 presidential election—the straight-talking, blue-state conservative governor who has built politically savvy relationships with Democrats, including President Obama (on hurricane recovery), Newark Mayor Cory Booker (on education reform), and several state legislative leaders (to pass his landmark pension reforms). It's those very relationships, particularly his working partnership with Obama, that have soured his relationship with the base, however. And it's his desire to protect his standing in New Jersey that has burned bridges with party chiefs in Washington. But there's no denying Christie has made himself a widely popular Republican, the type that's in short supply these days within the party.

"There's a cognitive disconnect between what we need and what we have right here in front of us in New Jersey. They're missing the connection," one Christie ally said. "When they say 'pragmatic,' it sounds great on paper, but not in reality. Conservatives can't stand the fact he had a productive relationship with President Obama in the wake of Sandy."
Christie is also taking political heat from his fellow Republicans for scheduling an early Special Election rather than trying to schedule one for 2014 and allowing a Republican appointee to serve until then. As I've noted before, though, that strategy was fraught with legal peril and likely would not have succeeded. Additionally, such a blatantly partisan move on Christie's part would have been entirely out of character for him and likely would've damaged his own political brand. More importantly, though, the way the GOP base has reacted to Christie over the past six months or so has been a fairly clear demonstration that many of those people don't understand that there's a difference that the governing that Governors like Christie must do, and the freedom that Senators and Members of the House of Representatives have to take far more radical policy positions than Christie and most other Republican Governors do. Even in a state where he GOP controls the Governor's Office and the Legislature, being Governor means having to be pragmatic and, quite often, having to compromise. Those are dirty words in the Republican  Party right now, and that's the main reason that people like Christie are being rejected by the base. The problem for the base is that those are precisely the kind of politicians that can win national elections.
Perhaps the one area that best demonstrates how little the GOP has learned from 2012, though, is immigration:
[T]he most significant gap between the RNC's recommendations and the GOP reality remains on the issue of immigration. The dissonance is less about individual lawmakers' positions on the comprehensive immigration reform being debated in the Senate than the tonal insensitivity the party often conveys to Hispanic voters.

Case in point: Last week, Rep. Steve King of Iowa, an immigration hard-liner, cosponsored an amendment to defund the program Obama initiated that allowed children of illegal immigrants to remain in the United States. King's rhetoric on immigration was considered so politically toxic that Senate Republican strategists urged him to stay out of Iowa's Senate race, fearing he could cost them a battleground seat. But all but six House Republicans voted for his legislation, including most members in swing districts.

"It reinforces a tone of insensitivity that is just beyond baffling," said one senior Republican official.
Indeed, the entire reaction of the GOP base and "Tea Party" activists to the immigration debate has been baffling on many level. Marco Rubio, who became the darling of the Tea Party when he took on Governor Charlie Crist for the Senate in 2012, forced him from the GOP race, and then beat him in November, has turned into a pariah in some circles because of his support for the Senate immigration bill. Indeed, the reaction to that bill on the right has forced Rubio, who clearly has the idea of running in 2016 in the back of his mind, to walk a very fine line between supporting a bill he seems to clearly know is necessary and mostly good and alienating the activists in the party that could cause him trouble in the primaries. Meanwhile in the House, the House GOP Caucus seems poised to block almost any immigration reform bill regardless of what actually comes out of the Senate. Throughout all of this, Republicans are once again ignoring the advice of those like Rubio and Jeb Bush who have been warning Republicans for years about the dangers of alienating Latino voters. If you were going to write a story of political suicide, you would find no better example than how the GOP is handling the immigration debate.
So, why is this happening? Why are Republicans ignoring such seemingly good advice? Well, Greg Sargent has a fairly good hypothesis:
Why should Republicans change at all? After all, thanks to geographic patterns of partisan population distribution and gerrymandering, the GOP grip on the House remains a lock, and Republicans will likely make gains in the Senate. Which raises a question that I wish the political science eggheads would answer: Are the structural aspects of our politics such that no matter how aggressively Republicans pursue policies that risk alienating core voter groups they need to improve their appeal among, it won't materially impact the party's fortunes? Is there a point at which any of this matters?
I would think that there has to be. The GOP's advantage in the House isn't going to last forever, and may well be subject to being swept aside by yet another wave election at some point in the near future. Recruitment failures create the possibility of the GOP getting close to that elusive Senate majority even more unlikely. Finally, if the GOP loses a third Presidential election in 2016, with the possibility of losing a fourth in 2020 on the horizon, one would think that the party will finally wake up and realize that they need to do something about the direction of their party. The question is whether they'll be able to do it in time to escape the inevitable slide into minority status that their current actions seem to be heading them towards.