Republicans Join Call For Delay In Kavanaugh Vote Pending Investigation
Cracks are beginning to show in the previously united Republican front on the Brett Kavanaugh confirmation notwithstanding what appear to be credible allegations of sexual assault.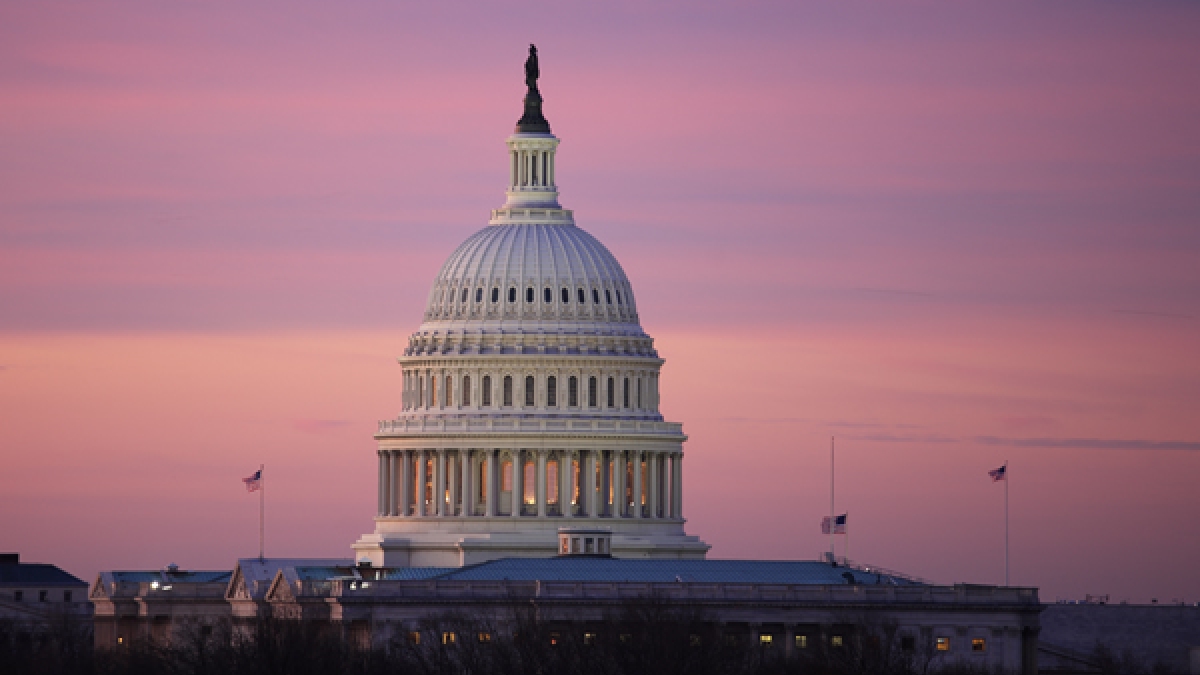 Three Republican Senators have come forward to say that the Senate Judiciary Committee should delay its vote on the nomination of Judge Brett Kavanaugh in the wake of the allegations made by Christine Blasey Ford against Kavanaugh regarding an alleged sexual assault when he was 17 and she was 15. As a result of this, the timetable for Kavanaugh's nomination that would have a Judiciary Committee vote this Thursday and a probable vote on the Senate floor next week appears to be in doubt, as does the prospect that Kavanaugh will be able to join the Court when it convenes in two weeks for its first cases of the new term.
As I noted in an update to my post last night, the first Republican to speak out was retiring Arizona Senator Jeff Flake, who sits on the Judiciary Committee:
Sen. Jeff Flake (R-Ariz.) on Sunday said he is "not comfortable voting yes" on Supreme Court nominee Brett Kavanaugh until the Senate Judiciary Committee learns more about the sexual assault allegation against him.

"We need to hear from her," Flake told Politico hours after Kavanaugh's accuser identified herself publicly. "And I don't think I'm alone in this."

Flake told The Washington Post that he does not believe the Judiciary Committee should move ahead with its Thursday vote on Kavanaugh until the senators hear more from Christine Blasey Ford, the California psychology professor who went public with her accusation against Kavanaugh in a Post investigation on Sunday.

Flake's spokesperson did not immediately respond to The Hill's request for comment.

"For me, we can't vote until we hear more," Flake, a member of the Senate Judiciary Committee, told the Post.

Flake, who is retiring in November, has displayed increasing willingness to break with his party in recent months. He is a frequent and outspoken critic of President Trump.
Flake's comments are especially important, of course, because he is a member of the Judiciary Committee, on which Republicans currently have a  one-seat majority. If Republicans prove recalcitrant to investigate the charges against Kavanaugh further and try to push forward with a vote, Flake himself could throw a monkey wrench into the process by voting with committee Democrats against nomination and/or voting with Democrats in support of a motion to delay the vote until a further investigation can be held. If it comes to that, then it's unlikely that Kavanaugh would be confirmed before the Supreme Court convenes on October 1st. The irony in all of this, of course, is that this essentially means that Flake, who has been on the receiving end of attacks from Trump for the better part of the past two years, and who is already being called a "traitor" for calling for a delay in the committee vote on Kavanaugh, is now in perhaps the best position of anyone to hand the President what would amount to a significant.
CNN calls it "Flake's Revenge," but to my mind, it is quite simply the only reasonable response to these allegations. Brett Kavanaugh is seeking an appointment to the Supreme Court. If confirmed, he could end up sitting on the Court for the next 25-30 years and have a significant influence on the ideological balance of the Court, and American law, for generations to come. As such, it is essential that whoever is confirmed for this position be someone of not only the highest qualification but the highest integrity. Even though they relate to events that occurred more than 30 years ago and there are legitimate questions regarding the circumstances under which they became public, these allegations deserve to be aired publicly to ensure that we don't end up regretting Kavanaugh's confirmation in the future.
In addition to Flake, Senator Bob Corker of Tennessee, who is also retiring at the end of the current term, is also calling for a delay.
Sen. Bob Corker (R-Tenn.) called for the vote on Brett Kavanaugh's nomination to the Supreme Court to be postponed until the woman accusing him of sexual assault be allowed to speak with senators on the Judiciary Committee.

Corker, who doesn't sit on the committee, told Politico on Sunday that the panel should wait until Christine Blasey Ford can meet with senators.

"I think that would be best for all involved, including the nominee," Corker said of postponing the vote.

If Ford wants her side of the story to be heard, Corker said, "she should do so promptly."

Corker's remarks echo those of his fellow Republican colleague Sen. Jeff Flake (Ariz.).

Flake, who is a member of the committee, said Sunday that he is "not comfortable voting yes" until he hears from Ford.

"And I don't think I'm alone in this," he added.
Senator Lisa Murkowski of Alaska meanwhile, is somewhat less equivocal than Flake and Corker but also appears to be on the side of taking the time to investigate these charges before voting:
GOP Sen. Lisa Murkowski (Alaska) says the Judiciary Committee "might" need to consider delaying a vote on Supreme Court nominee Brett Kavanaugh after a woman accusing him of sexual assault spoke publicly for the first time about the allegation.

"Well, I think that might be something they might have to consider, at least having that discussion," Murkowski told CNN late Sunday night asked if the Judiciary Committee should delay a vote on Kavanaugh.

"This is not something that came up during the hearings. The hearings are now over, and if there is real substance to this, it demands a response. That may be something the committee needs to look into," Murkowski continued.

The Senate Judiciary Committee, which Murkowski is not a member of, is currently scheduled to vote on Kavanaugh's nomination at 1:45 p.m. on Thursday.

Republicans hold a majority on the committee and, if they could stick together, could report Kavanaugh's nomination to the floor favorably this week without help from Democrats.

But several GOP senators have indicated they are open to hearing from Christine Blasey Ford, Kavanaugh's accuser, after she discussed the alleged incident with The Washington Post during an interview published on Sunday.
In addition to those three, Senator Lindsey Graham appears open to the idea of hearing from Ms. Ford regarding these accusations:
Sen. Lindsey Graham (R-S.C.) on Sunday voiced skepticism about the timing of fresh allegations of sexual misconduct against Supreme Court nominee Brett Kavanaugh, but expressed a willingness to allow the accuser to testify before the Senate Judiciary Committee.

"If [Christine Blasey] Ford wishes to provide information to the committee, I would gladly listen to what she has to say and compare that against all other information we have received about Judge Kavanaugh," Graham said in a statement.

"If the committee is to hear from Ms. Ford, it should be done immediately so the process can continue as scheduled," added Graham, a member of the Judiciary Committee.
Graham made this statement in a tweet last night:
My statement on Judge Kavanaugh. pic.twitter.com/QGz3uUyzC9

— Lindsey Graham (@LindseyGrahamSC) September 16, 2018
One Senator that hasn't been heard from yet is Susan Collins of Maine, who last night was critical of how Democrats had handled the allegations but didn't reveal a position on whether or not there should be a delay:
Sen. Susan Collins (R-Maine), a key swing vote in the Supreme Court fight, is knocking Senate Democrats for their handling of a sexual assault allegation against nominee Brett Kavanaugh.

Collins questioned why Democrats had waited for weeks to come forward with the allegation, arguing it wasn't "fair" to either Kavanaugh or Christine Blasey Ford, who alleges that Kavanaugh sexually assaulted her in the early 1980s.

"What is puzzling to me is the Democrats, by not bringing this out earlier, after having had this information for more than six weeks, have managed to cast a cloud of doubt on both the professor and the judge," Collins told The New York Times.

Collins asked if Democrats believed Ford, "why didn't they surface this information earlier," and if they didn't believe Ford, "why did they decide at the 11th hour to release it?"

"It is really not fair to either of them the way it is was handled," Collins said.

(…)

Collins has not announced a decision on Kavanaugh and where she ultimately comes down will help determine when, and if, he gets confirmed.

Democrats need to win over two GOP senators, and keep their own caucus united, if they want to sink Kavanaugh. \
Finally, Deborah Katz, the Washington, D.C. attorney representing Ms. Ford appeared on the Today Show this morning on NBC and, among other things, said that her client is willing to testify before the Judiciary Committee:
"She has taken a polygraph. She is a credible person. These are serious allegations, and these should be addressed."

Watch @savannahguthrie's full interview with Debra Katz, attorney for Kavanaugh accuser pic.twitter.com/AIplgPpgqi

— TODAY (@TODAYshow) September 17, 2018
Where this goes from here depends on how Senate Republicans choose to react to these allegations and whether they are able to push forward with Kavanaugh's nomination notwithstanding the allegations and what seems to be growing pressure for investigation of the charges against Judge Kavanaugh. Given the fact that there now appear to be three Senators calling for a delay, and a fourth willing to let Ford's allegations be heard by the committee before a vote, though, it's going to be quite hard for the GOP to simply ignore the allegations and move forward. As for the timing of any potential hearings, there is no reason to rush to hold hearings this week. There is nothing sacred about the Judiciary Committee vote scheduled for Thursday. It can be delayed until the committee has had a reasonable chance to investigate this matter. This is a lifetime appointment, a delay of a few weeks is no big deal. Whatever the resolution is, though, one suspects that things will move forward quickly.
Update: Judge Kavanaugh has released a new statement:
NEW from KAVANAUGH (via the pool): "I am willing to talk to the Senate Judiciary Committee in any way the Committee deems appropriate to refute this false allegation, from 36 years ago, and defend my integrity." pic.twitter.com/yNSr76snZL

— Frank Thorp V (@frankthorp) September 17, 2018
Update #2 Senator Collins is now calling for both Dr. Ford and Judge Kavanaugh to testify before the Judiciary Committee:
Professor Ford and Judge Kavanaugh should both testify under oath before the Judiciary Committee.

— Sen. Susan Collins (@SenatorCollins) September 17, 2018
Update #3: Senator Heidi Heitkamp, one of the Red State Democrats who many observers believe may vote for Kavanaugh on the floor, is caling on both parties to be heard by the Committee:
Centrist Democratic Sen. Heidi Heitkamp (N.D.) on Monday called for Supreme Court nominee Brett Kavanaugh's accuser to testify before the Senate Judiciary Committee, which would require delaying the panel's vote on the nominee scheduled for Thursday.

"This is a very serious allegation which should be thoroughly investigated, and it's up to the Senate Judiciary Committee to do just that," Heitkamp said in a statement. "Prof. Ford [the accuser] should be given an opportunity to testify before the committee and she is willing to do so."

Heitkamp's statement puts more pressure on Senate Judiciary Committee Chairman Chuck Grassley (R-Iowa) to delay the committee vote.

Earlier Monday, Sen. Joe Donnelly (Ind.), another key centrist Democrat, called on the Judiciary panel to postpone consideration of Kavanaugh to give federal investigators and Senate staff more time to review the allegations of Christine Blasey Ford, who says that Kavanaugh pinned her down and attempted to take her clothes off at a party in high school.
The pressure for hearings, and a delay in the vote, are growing.
Update #3: And the dam has broken The Judiciary Committee will meet to hear from the accuser and accused next Monday.