Republicans Proceeding Forward With Kavanaugh Nomination In Doubt
Republicans intend to "plow through" on the Kavanaugh nomination even after yesterday's hearing, but it's not clear that they have the votes to confirm him.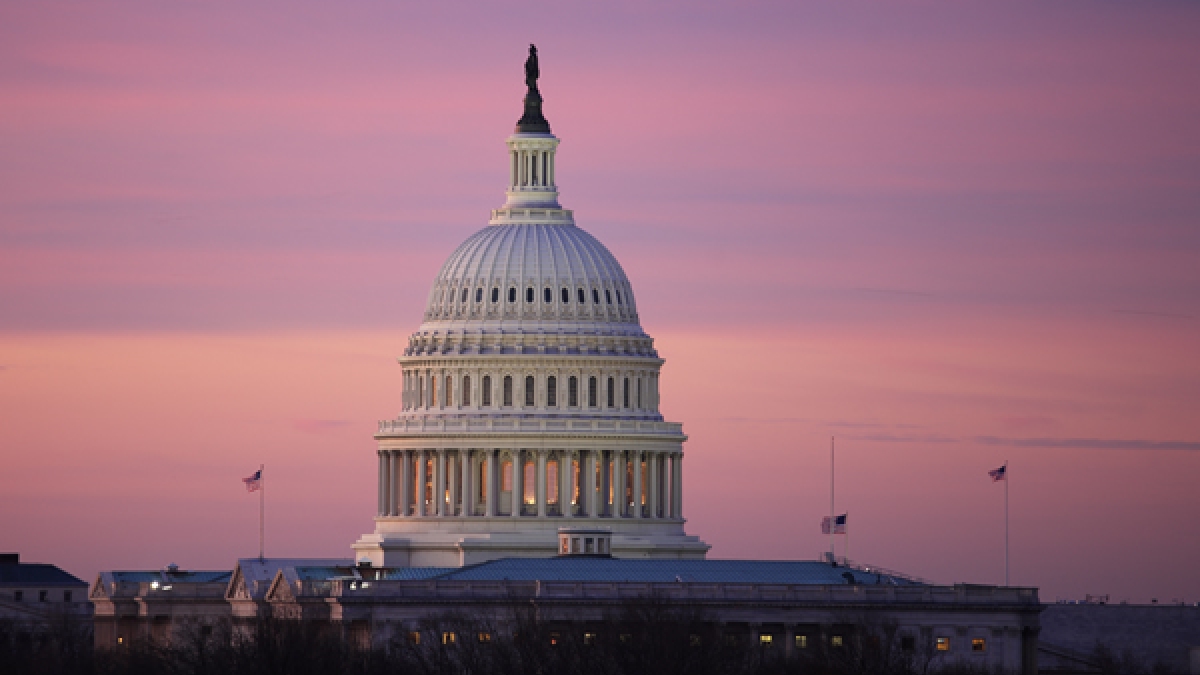 The Senate Judiciary Committee is set to vote on the confirmation of Brett Kavanaugh to replace Anthony Kennedy on the Supreme Court despite the fact that it remains unclear if they have the votes needed to get him over the top:
Senate Republicans are racing to confirm Brett Kavanaugh, betting that the Supreme Court nominee was persuasive enough in his denial that he sexually assaulted a high school acquaintance to counter the powerful testimony of his accuser, Christine Blasey Ford.

The Senate Judiciary Committee is planning to vote on Friday morning to advance Kavanaugh's nomination to the full Senate floor. Senate Majority Leader Mitch McConnell (R-Ky.) then plans a Saturday procedural vote to formally move to the nomination, with a potential confirmation vote as early as Tuesday.

Publicly, Republicans do not have the votes yet to confirm Kavanaugh, but GOP leaders seem confident they can push him through with brute force. Majority Whip John Cornyn (R-Texas) wouldn't say whether undecided Republicans would back Kavanaugh.

"We're still talking through all those issues, and I'm optimistic we'll get to confirmation," Cornyn said as he left the Capitol.

Everyone is watching Sen. Jeff Flake (R-Ariz.), the undecided Republican on the Judiciary Committee who must weigh in on Kavanaugh on Friday and will determine whether or not he receives a favorable recommendation in the committee. Flake is agonizing over the decision, he said, and seemed to be vacillating on where he'll land, viewing both Kavanaugh and Ford as credible on Thursday.

"If you're making an allegation, you want there to be some corroboration. And that's a tough standard," Flake told reporters late Thursday as he left the Capitol. "I want to give it some thought tonight. I do. So, this is a tough decision. It really is."

Kavanaugh picked up a key Republican vote shortly after a full GOP conference meeting immediately following Kavanaugh's hearing, as Sen. Bob Corker (R-Tenn.) announced he would support the nominee. Corker and Flake were key to applying the brakes to Kavanaugh's confirmation in order to hear out Ford.

But Sens. Lisa Murkowski (R-Alaska) and Susan Collins (R-Maine) remain undecided. Those two moderate Republicans, along with Flake and Sen. Joe Manchin (D-W.Va.), met privately before the Republican meeting to discuss the nomination. Manchin said no one in the room gave anything away on how they will come down.

Then, in the full GOP conference meeting, Murkowski, Collins and Flake offered their colleagues no signal of where they would land, according to an attendee. Rachel Mitchell, a lawyer who was retained by the Senate GOP to question Ford, broke down her analysis of the testimony to Republicans, but did not advise them how to vote. She told them that as a prosecutor she would not charge Kavanaugh or even pursue a search warrant, according to a person briefed on the meeting.

Sen. Ben Sasse (R-Neb.) would not say how he would vote as he left the meeting. Sasse, one of the most vocal Trump critics in the Senate, said Mitchell gave Republicans in the room a "30-ish minute" presentation during which she laid out "facts that were established and not established."

(…)

In addition to Manchin, Democratic Sens. Joe Donnelly of Indiana and Heidi Heitkamp of North Dakota are viewed as potential votes for Kavanaugh. All are up for reelection in red states. Senators and aides expect that Donnelly, Manchin, Murkowski and Collins will all vote the same way, though which way that is remains unclear.

Democrats believe Heitkamp could vote no. But her opponent in her Senate race, Rep. Kevin Cramer (R-N.D.), said he expects her to support the nominee despite Ford's allegations.

Grassley declined to forecast how he thinks the critical Judiciary Committee meeting will go on Friday. "We're meeting at 9:30 a.m., that's all I can tell you," he said. "There will be a debate starting at 9:30."
The Washington Post's John Wagner has more:
The Senate Judiciary Committee prepared to vote Friday on the Supreme Court nomination of Judge Brett M. Kavanaugh a day after a dramatic hearing in which President Trump's nominee and a woman accusing him of sexual assault while a teenager offered starkly different testimony.

The committee is scheduled to convene at 9:30 a.m. to consider Kavanaugh's nomination, with Republican leaders vowing to press forward with a final vote of the full Senate by early next week.

As of Friday night, three Republicans with potential swing votes — Arizona's Jeff Flake, Alaska's Lisa Murkowski and Maine's Susan Collins — remained silent about their plans.

The most immediate focus will be on Flake, who sits on the Judiciary Committee, where Republicans hold an 11-to-10 majority. The nomination could still be considered by the full Senate with an unfavorable recommendation by the committee.

The votes of a couple of other red-state Democrats have also been in play.

Late Thursday, one of them, Sen. Doug Jones (Ala.), said in a tweet that he would vote no if the chamber presses ahead with consideration of Kavanaugh the day after hearing from Christine Blasey Ford, whom Jones said he found "credible & courageous."
Roll Call, meanwhile, calls the Kavanaugh nomination's fate as being in the "superunknown," while Axios reports that the whip count leans toward confirmation. As things stand, we're basically in the same position we were prior to the initial reports about Dr. Blasey Ford's charges against Judge Kavanaugh when it seemed as though Kavanaugh was sailing toward confirmation but for the possibility that a handful of Republican Senators might be able to bring his nomination down. With the exception of the retiring Senator Bob Corker, who said last night that he would vote in favor of confirmation notwithstanding yesterday's hearing, the identity of those Senators remains the same. Two Democrats who were seen as possible yes votes on the nomination, though, Doug Jones of Alabama and Bill Nelson of Florida, who is facing a tough re-election fight against Rick Scott, have announced they will be voting against the nomination.
The two most prominent, of course, are Senators Lisa Murkowski and Susan Collins, who had previously voiced concerns about Kavanaugh's position on abortion rights but who had seemed to come around after meeting with the Judge and after his initial testimony before the Judiciary Committee during which he at least paid lip service to the idea that the precedent established in Roe v. Wade and reinforced in Planned Parenthood v. Casey. With that testimony, he seemed to have satisfied both Senators to the point where they would be willing to vote for him. Indeed, before the Washington Post story dropped the only question appeared to be how many Democrats would switch sides to vote for him, with Joe Manchin, Joe Donnelly, and Heidi Heitkamp, who had voted for Neil Gorsuch, being considered the most likely.
In the wake of yesterday's hearing and the other charges against Kavanaugh, though, there's at least some doubt about the fate of the nomination. Some reports seem to indicate that Murkowski, Collins, Manchin, and Donnelly appear to be committed to voting as a bloc such that no specific one of them would be marked as the Senator who put Kavanaugh over the top. Jeff Flake appears to at least be on the periphery of this group and, in interviews when he was leaving the Capitol Building last night, Flake seemed to be genuinely torn about what he would do, although it seems likely he'll end up voting along with the Manchin-Collins-Murkowski bloc if the nomination gets to the floor.
Flake, of course, will be the first one to face a test on this nomination. Starting at 9:30 this morning, the Senate Judiciary Committee will meet to debate the nomination and to vote on whether to send it to the Senate floor for a final vote. In theory, at least, Senator Flake could at least slow the process down significantly by voting "No" or just voting "present" because there would not be a majority on the committee in favor of sending the nomination to the floor. Another possible Republican on the commmittee who could join Flake to try to block the nomination would be Nebraska Senator Ben Sasse, who has been playing his cards close to his vest on this nomination from the start. Even if that happened, though, there are procedural mechanisms that would allow Majority Leader Mitch McConnell to bring the nomination to the floor despite the unfavorable committee vote. In the end, then it's what happens on the floor that matters the most. As things stand, McConnell can only afford to lose one Senator on the Republican side unless he picks up support from Democratic Senators to make up for the GOP "No" votes. Whether that's going to happen remains unclear at this point, but it's something that will obviously play itself out over the weekend.
Update: Senator Flake has announced he will vote "Yes" on the nomination, thus leaving Collins and Murkowski as the only reason Republican holdouts:
JUST IN: Sen. Jeff Flake: "I will vote to confirm Judge Kavanaugh." https://t.co/AMrTSO5iHL pic.twitter.com/9kSwXqp8wp

— ABC News (@ABC) September 28, 2018
Meanwhile, Senator Joe Donnelly of Indiana, who had voted in favor of Neil Gorsuch's confirmation announced that he is a "no" vote on Kavanaugh:
NEW: Donnelly says he's a NO on Kavanaugh. Still appears to be up to Murkowski, Collins.

— Greg Stohr (@GregStohr) September 28, 2018
And another red-state Democrat, Jon Tester, announced he was also a no vote:
Sen. Jon Tester (D-Mont.) said Friday that he will oppose Brett Kavanaugh's Supreme Court nomination.

Tester said Friday that he has a myriad of "concerns" about Kavanaugh, but could not get an in-person meeting with him to discuss the issues.

"I have concerns that Judge Kavanaugh defended the PATRIOT Act instead of Montanans' privacy. I have concerns about his support for more dark money in politics. I have concerns about who he believes is in charge of making personal health decisions," Tester said.

Tester added that he had "deep concerns about the allegations of sexual assault against Judge Kavanaugh."
This basically leaves it up to Collins, Murkowski, Manchin, and Heitkamp.
Update #2: voted to advance the nominationAs expected the Senate Judiciary Committee , but there is talk of a delay pending the investigation.