Republicans Not At All Impressed With Donald Trump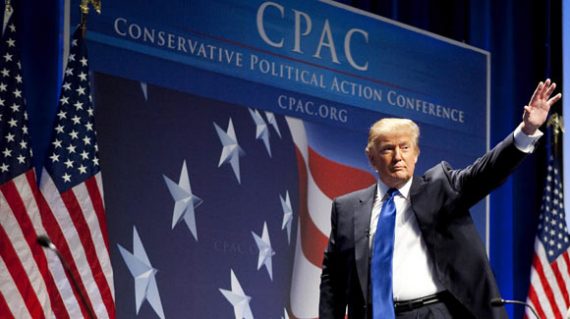 If his speech at CPAC was meant to be the beginning of a run for the White House. it's pretty clear that Donald Trump has his work cut out for him:
The CPAC crowd went wild for Donald Trump. But the rest of America isn't as enamored with the flamboyant billionaire, according to a new poll.

A Public Policy Polling nationwide survey found that a whopping 56 percent of Republicans have a negative opinion of Trump, while only 29 percent rate him favorably.

Though there's no mistaking his trademark orange hair and swagger. Of those polled, 85 percent were familiar with the Trump brand — name recognition trails just behind Palin's 90 percent.

"But his name recognition is a curse — it's not as if Trump's poll numbers could rise as voters get to know him better- they already know him and dislike him," pollster Tom Jensen wrote in a blog previewing tomorrow's full results.
I'm still convinced that this flirtation with a Presidential run is little more than a vanity exercise on Trump's part — shocking, I know — and I can't say I spoke with anyone at CPAC who was eager to see Trump enter the race, or could articulate exactly what he would bring to the GOP Primary fight besides a level of arrogance that is high even for political standards, and, of course, orange hair.