Republicans Planning To Run Against Hillary Clinton Again in 2018
Hillary Clinton isn't running for anything in 2018, but that isn't stopping Republicans from running against her.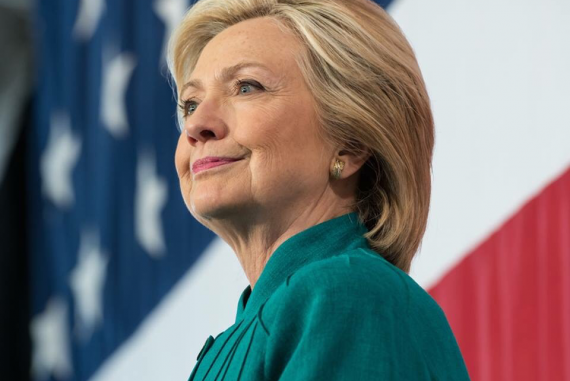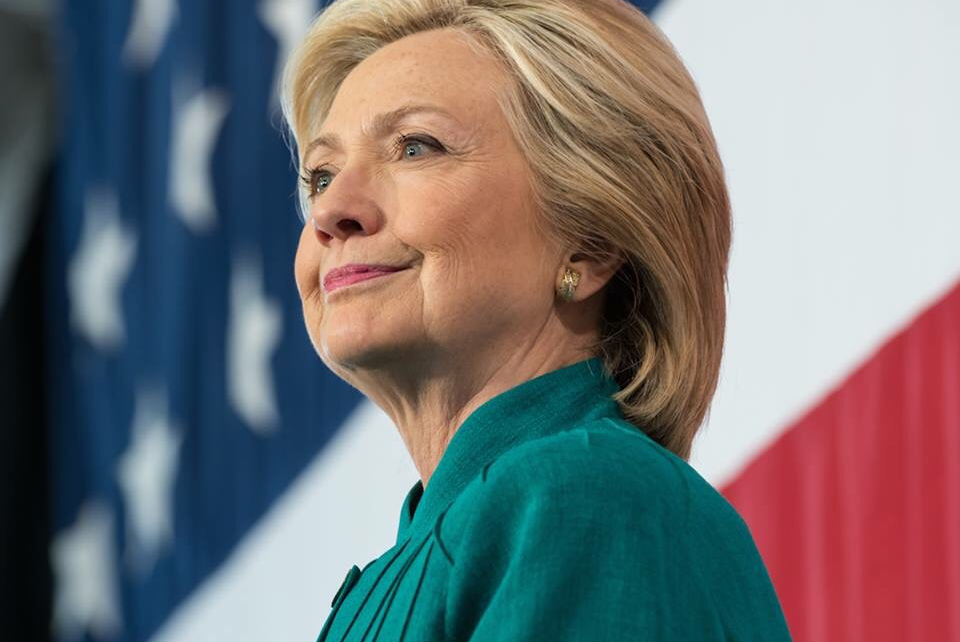 It's been seventeen months since Donald Trump defeated Hillary Clinton in the 2016 Presidential election, and by the time we get to the midterm elections in November, two years will have passed since that event. Hillary Clinton isn't President, of course, and she won't be running for anything. By all indications, it's unlikely she'll be actively campaigning for any midterm candidates except, perhaps, for speaking at a fundraiser or a rally in a deeply blue state. It's also fairly clear that she isn't going to be a candidate for President a third time in 2020. In other words, outside of her current book tour, which continues to get press attention for what I think are obvious reasons, Hillary Clinton is basically a retired politician. That isn't stopping Republicans from making her an issue in the midterm elections, though:
Hillary Clinton won't go away.

So conservatives are giving her a seat at the table.

Clinton is starring in the Republican Party's 2018 midterm strategy. With no Democrat to attack in the White House for the first time in nearly a decade, Republicans are betting big that the ghost of Clinton will serve them well in 2018.

Even if she avoids the spotlight moving forward, the Republican Party plans to evoke her early and often in key congressional races, particularly in regions Trump won, which feature most of the midterm season's competitive races.

Internal polling and focus groups conducted by Republican campaigns find that Clinton remains one of the most unpopular high-profile Democrats in the nation, second only to Nancy Pelosi, the House minority leader.

Just 36 percent of Americans viewed Clinton favorably in a December Gallup poll, an all-time low mark that bucked a trend in which unsuccessful presidential candidates typically gain in popularity over time.

"We're going to make them own her," Republican National Committee spokesman Rick Gorka said.

With control of Congress up for grabs this fall, the GOP's most powerful players are preparing to spend big on plans to feature Clinton as a central villain in attack ads against vulnerable Democrats nationwide.

The strategy, which already has popped up in races in Pennsylvania, Indiana and North Dakota, illustrates the resilience and political potency of Republican voters' antipathy for Clinton.

As difficult as it's been for Democrats to move past the Clinton era, it may be even harder for Republicans.

"STOP HILLARY. STOP PELOSI. STOP LAMB," read pamphlets circulated during the special election in Pennsylvania earlier this year.

That's just a taste of what's to come as the November elections grow closer, say those who control the GOP's strategy in the first midterm elections of Donald Trump's presidency.

"I promise you that you'll continue to see it — Hillary Clinton starring in our paid media. She's a very powerful motivator," said Corry Bliss, who leads the Congressional Leadership Fund, a Republican super political action committee ready to spend tens of millions of dollars to shape House races this fall. "It's about what she represents. What she represents, just like what Nancy Pelosi represents, is out-of-touch far-left liberal positions."
Part of this campaign will involve using Clinton's words against Democratic incumbents:
During recent remarks in India, she took a shot at Trump's slogan and his appeal across the heartland: "His whole campaign, 'Make America Great Again,' was looking backwards," Clinton said.

The national GOP pounced, running digital ads featuring Clinton's comments — and her image — to attack the 10 Democratic Senate candidates running for re-election in states Trump carried.

"She's called you 'deplorable.' Now, she's called you 'backwards,'" said one ad that targeted Florida Democratic Sen. Bill Nelson.

"If Bill Nelson had his way, Hillary Clinton would be president," the ad continued. "Florida won't forget."

In some cases, Republicans are using Clinton, who last served in the government in 2013, to go after some of their own.

That's what is happening in Indiana, where Republican congressional candidate Steve Braun is under attack in his primary from conservatives who suggest he may have voted for Clinton in 2008, when he cast a ballot in the state's Democratic primary.

A super PAC is set to begin running new TV ads linking Braun and Clinton in the coming days.
It ought to be noted that the article linked above is from Fox News, which explains the tone of its opening paragraphs and the overall tone of the piece. Nonetheless, it points out several truths about the plan that Republicans seem to be putting together to try to stave off disaster at the polls in November.
On paper at least, the GOP has very little positive news to run on this year. Despite the fact that it controls both Congress and the White House for the first time since the George W. Bush Administration, the GOP's legislative achievements have been rather meager. Although the Affordable Care Act was changed in at least one significant aspect by the tax bill that passed in December, Obamacare has not been "repealed and replaced," and it looks as though the program will remain largely in effect for the entirety of President Trump's first term at the very least, and perhaps much longer than that. The Administration's infrastructure package exists mostly as a series of talking points that will clearly not become any kind of coherent legislative package before the midterms. Whether it's reform of the Deferred Action For Childhood Arrivals (DACA) program or the border wall that the President made a centerpiece of his campaign, there's been no significant action on immigration. The tax bill was passed, but that appears to be slipping in popularity among the public at large and even President Trump doesn't talk about it much anymore. In fact, beyond the confirmation of Neil Gorsuch to the Supreme Court and the appointment of other judicial nominees, the actual accomplishments of the GOP in Washington have been limited at best. Given all of that, there's very little positive news for the Republican Party to run on this year, and that's a problem in an election year that historically promises to be helpful to Democrats and which appears to be looking more and more ominous for the GOP as Election Day comes closer. It's not surprising then that the GOP would be planning to expend so much of its resources against running negative ads, and on campaigning against someone who isn't even on the ballot.
In reality, of course, making Hillary Clinton or Nancy Pelosi the centerpiece of the campaign isn't really about attracting independent voters or advancing an agenda, it's about riling up the base voters to give them a reason to come out to the polls. Much like the judicial nominee issue I wrote about earlier today, Republicans are quickly coming to realize that the only chance they have of staving off utter disaster is if they are able to get Republican voters who might otherwise be demoralized by the increasing prospect that their party is likely to lose one or both houses of Congress. Given the fact that there are few people that hardcore conservatives hate more than Hillary Clinton. That's been true since the 1990s, and it remains true today. So if the GOP can convince their base that getting out the vote in 2018 is somehow a way to vote against Hillary, you can be sure they're going to use that. In the end, though, while it might help to motivate the base of the part, I'm not sure how it's supposed to win over anyone else.