Republicans Should Spend Less Time Worrying About Leaks, More Time Doing Their Job
Republicans on Capitol Hill worried about all the leaking coming from the Trump White House would be wise to actually do the oversight the Constitution compels them to do.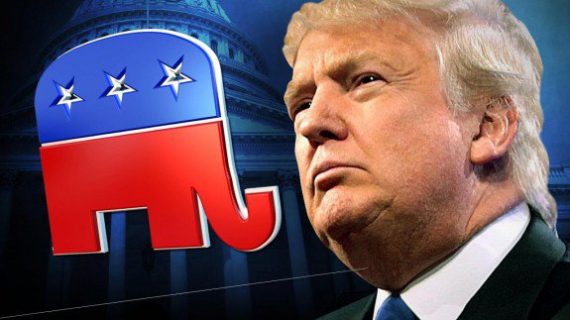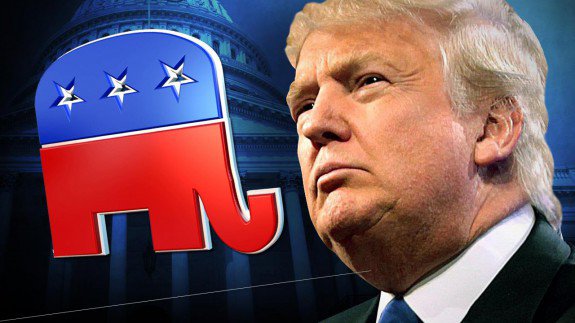 With the exception of people like John McCain, most Republicans have responded to the reports that President Trump ignored instructions from top foreign policy aides to not congratulate Russian President Vladimir Putin on his questionable election win by emphasizing the fact that someone close to the President leaked the story to The Washington Post. This is, understandably I suppose, especially true of White House Chief of Staff John Kelly was "furious" over the leaks. Similar sentiments were expressed by a number of Republicans on Capitol Hill, such as Florida Senator Marco Rubio, who called the leaks "more of an outrage" than Trump's congratulatory phone call.
The Washington Post's Jennifer Rubin, though, argues that Kelly, Rubio, and other Republicans are focusing on the wrong problem:
[N]ormally presidents should expect loyalty and confidentiality. There is no question that when it comes to classified material, leaks are a serious threat to national security. And presidents do get to pick their staff and Cabinet (subject to the Senate's approval) in order to get the best advice they can from the people they trust the most. However, if the president goes through staff at an unprecedented rate, can only get blabbermouths to work for him and cannot gain their trust, there is a bigger problem here.

The leaking, backbiting and constant staff churn are symptoms of the real problem, namely a president who does not command loyalty (in large part because he shows none), who publicly rips aides, who makes rash decisions that imperil the country's standing in the world, who has an unexplained and dangerous level of deference to a hostile power, who has set out to tear down the institutions of democracy (the press, independent courts, a professional civil service) and who lies (and directs his staff to lie) so constantly that the public, including Congress, really has little idea what is going on inside the White House. The problem, in short, is the president and not the people spiriting tidbits of information out of the entirely dysfunctional and duplicitous West Wing. And to the extent this president cannot attract loyal, decent, expert and careful staff, perhaps the better question is why loyal, decent, expert and careful people don't want to work for him.

It is also worth noting that in this White House the leaks have been remarkably accurate. You'll notice that the leaks on "DO NOT CONGRATULATE," on Rob Porter's security-clearance problem and on just about every major development all surfaced accurate information. White House aides aren't spreading lies; they are spreading the truth — which the White House constantly tries to conceal under a torrent of "alternate facts."

Moreover, if we actually had proper oversight from the GOP-controlled House and Senate, those in the White House who are leaking out of a patriotic concern about the country's survival could rest assured that the truth would come out in the normal course of events. But here, the GOP has abdicated their oversight role. Republicans opposed an independent commission on the Russia scandal. House Republicans ran a fake investigation in which they didn't bother to interview key witnesses or obtain relevant documents before exonerating the president. Not a single hearing has been held on the president's dizzying array of conflicts, his receipt of foreign emoluments or his family members' conflicts.
Rubin is correct in her initial comment that Presidents have a right to expect loyalty from those working for them, especially those who work closely with him or Chief of Staff John Kelly or who have access to the Oval Office when appropriate. In that regard, leaking material even when it is not classified undermines the trust between the President and his staff because it leads to a situation where the President can't be sure if the people he's talking to are going to keep confidences, or whether they will end up using whatever information they may have access to as a result of those contacts with the President. The argument here is particularly strong when it comes to the release of potentially classified information, of course, since in that case the person engaging in the leaking is potentially violating the law by passing along information to reporters in violation of the law. Even in the case of non-classified information, though, leaks can be damaging because they lead to a situation where the President cannot be assured that something he says to an aide, or something that happens inside the White House, will remain within the walls of the White House. For that reason, there ought to be investigations to determine who is doing the leaking, although the fact that there has been so much leaking from this White House makes it likely that it would be difficult if not impossible to put a complete stop to the practice.
All that being said, it seems fairly clear that we wouldn't be seeing this leaking if it weren't for the fact that there seem to be a significant number of people in senior White House positions who are concerned enough about what's going on before their eyes to be willing to contact a reporter and spill the beans on the President. To be sure, in  some of these cases we are dealing with people who may be leaking to advance their own careers, undercut some other member of the President's staff, or even just to curry favor with a reporter, but it also seems clear that at least part of the motivation behind the fact that this Administration is leaking faster than a 100-year-old busted water main is the fact that there are people on the inside who are concerned about what they're seeing unfold in front of their faces on a daily basis.
Much of this wouldn't be happening if, as Rubin notes, Republicans Republicans on Capitol Hill were doing a better job when it comes to oversight. With the notable exception of cases that can probably be counted on one hand, Congress has been woefully deficient in fulfilling its oversight role when it comes to this Administration, and certainly can't be said to be investigating the Trump Administration with the same aggressiveness that it did the Obama Administration. The best example of this can be seen in the House Intelligence Committee's investigation of Russian interference in the 2016 election and any possible collusion or other contacts between Trump campaign officials and Russian officials or go-betweens. Just over a week ago, that committee announced that it was ending its investigation and President Trump hailed the decision, claiming that it had established that there was no collusion. In reality, of course, this isn't true, and the Republican leading the investigation was forced to admit that the committee didn't really look into the collusion angle at all. This isn't oversight it's phoniness, and Republicans ought to be ashamed of it. Rather than seeking to defend the Administration, Republicans on Capitol Hill ought to be doing the same kind of vigorous oversight they did during the Obama Administration, Maybe if their jobs when it comes to oversight rather than reflexively defending the Administration at every turn,  many of these leakers would be less motivated to pick up the phone and call a reporter every time something outrageous happens in the White House.