Republicans Turning On Their Own Amidst Payroll Tax Fiasco
Some Republicans are starting to realize just how badly the House GOP has messed up this time.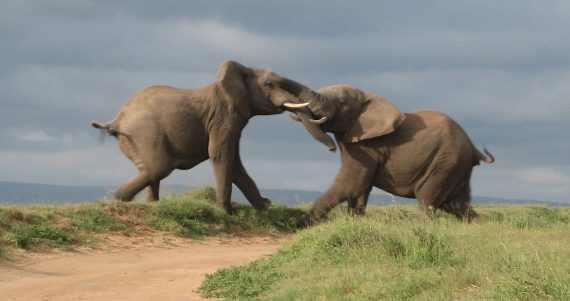 The Wall Street Journal is out this morning with an absolutely blistering editorial about the manner in which the House GOP has mishandled the Payroll Tax Cut debate:
GOP Senate leader Mitch McConnell famously said a year ago that his main task in the 112th Congress was to make sure that President Obama would not be re-elected. Given how he and House Speaker John Boehner have handled the payroll tax debate, we wonder if they might end up re-electing the President before the 2012 campaign even begins in earnest.

The GOP leaders have somehow managed the remarkable feat of being blamed for opposing a one-year extension of a tax holiday that they are surely going to pass. This is no easy double play.

Republicans have also achieved the small miracle of letting Mr. Obama position himself as an election-year tax cutter, although he's spent most of his Presidency promoting tax increases and he would hit the economy with one of the largest tax increases ever in 2013. This should be impossible.

(…)

After a year of the tea party House, Mr. Obama and Senate Democrats have had to make no major policy concessions beyond extending the Bush tax rates for two years. Mr. Obama is in a stronger re-election position today than he was a year ago, and the chances of Mr. McConnell becoming Majority Leader in 2013 are declining.

At this stage, Republicans would do best to cut their losses and find a way to extend the payroll holiday quickly. Then go home and return in January with a united House-Senate strategy that forces Democrats to make specific policy choices that highlight the differences between the parties on spending, taxes and regulation. Wisconsin freshman Senator Ron Johnson has been floating a useful agenda for such a strategy. The alternative is more chaotic retreat and the return of all-Democratic rule.
House Republicans are increasingly been left out on their own in this debate. Over on the Senate side, Scott Brown, Dean Heller, Olympia Snowe and Richard Lugar, and Bob Corker have all said the that House should pass the Senate bill and then come back after the New Year and work out the terms needed to extended the cut for a full year.  Last night on CNN, John McCain warned the House GOP that they were hurting the Republican Party:
Perhaps most significant in all of this, though, is who we aren't hearing from:
Speaker John Boehner stood before a band of fellow House Republicans on Tuesday and angrily demanded the Senate return to the Capitol and extend the payroll tax cut for a full year.

Left out of the photo op: Senate Minority Leader Mitch McConnell (R-Ky.), the co-architect of the Senate's two-month tax cut extension. He reached an agreement that has become a throbbing political headache for Boehner and has remained unusually silent as the partisan rancor and gridlock cause a year-end embarrassment for Congress.

While the two men have been remarkably united this year, the year-end package has prompted an unusual amount of confusion, disunity, frustration and increased finger-pointing, both publicly and privately, between House Republicans and Senate Republicans over who is at fault in the political fiasco.

(…)

The rebellion among House Republicans against the Senate has put McConnell in an awkward position as well. He faces criticism from the GOP rank and file for cutting a deal they don't like and fierce attacks from Senate Democrats for not voicing support for his own proposal. In the meantime, at least a half-dozen members from McConnell's own conference are publicly voicing concern over the House GOP's decision to block the Senate plan.

While McConnell has publicly backed Boehner through a spokesman on Sunday, he hasn't engaged in the full-throated attacks on Democrats — or calls for the Senate to reconvene — that many in the House have. Instead, he's quietly huddled back home in Louisville, including spending some time at the McConnell Center at the University of Louisville.
In other words, McConnell is currently content to let Boehner and the House GOP take the heat for this one, partly at least because he still sees the possibility of Senate gains in 2012 and doesn't want to jeopardize them. You'll notice, for example, that with the exception of McCain, all of the Senators who have spoken out against the House GOP's actions are up for election in 2012. No doubt the Senate GOP Caucus feels that it has done its job here, they got an extension passed and included a provision requiring that a decision be made on the Keystone XL Pipeline before the 2012 election, something Republicans have been pushing for months. Additionally, McConnell might well be frustrated by Boehner's inability to once again control his caucus, a problem that McConnell has never really had in the four years he has led the Senate Republican Caucus. If the House Republicans are going to get out of this mess, it's not be because Mitch McConnell came to their rescue and suddenly opposed a bill he personally negotiated and that nearly every Republican in the Senate voted for.
Major Garrett posits five scenarios under which this standoff can resolve itself:
HOUSE GOP BLINKS: House Republicans see the futility of fighting President Obama the week before Christmas and agree to the Senate's two-month payroll-tax cut extension on one condition: Senate Democrats agree to go to conference on a full, one-year payroll tax extension with spending cut offsets by Feb. 1. Senior House GOP aides would not say if this is under active consideration but would not rule it out. John Harwood of CNBC and The New York Times first reported this possibility. Probability: 50 percent.

IT ALL EXPIRES: The payroll-tax holiday expires on Jan. 1, as do jobless benefits for more than 2 million workers, while Medicare doctors see a 27 percent cut in their reimbursements. Public pressure and outrage galvanize quickly, prompting Congress to return in early January and cut a hurried deal to address all three issues. Probability: 30 percent.

MORE GIMMICKS: House Republicans and Senate Democrats fall prey to the temptation to use "savings" from the Overseas Contingency Operations (Iraq and Afghanistan war funding), built into the Congressional Budget Office baseline budget and offset the costs of a one-year payroll tax cut, jobless benefits, and blocking the Medicare reimbursement pay cut for doctors. Probability: 10 percent.

SENATE DEMOCRATS GIVE IN: House Republicans stick to their guns, stay in Washington in small numbers this week and next, hector Senate Majority Leader Harry Reid until he relents, appoints a conference committee, and enables negotiators to swiftly reach a compromise. Probability: 5 percent

HOUSE BACKS DOWN: House Republicans cave entirely and pass the Senate's two-month payroll-tax cut extension next week. Probability: 5 percent.
I think Garrett has it about right. House Republicans are going to pull back from the brink, long before the President or Harry Reid give in, and they will go into the 2012 damaged politically because of an incredibly dumb political maneuver. The only other likely outcome is that the tax cut, and unemployment benefits, expire completely, in which case the GOP will suffer even more. The way out of this is rather obvious, whether they'll see it is another question.