Scott Rasmussen Decides To Poll "Is George Zimmerman Guilty of Murder?"
Speaking of trials in the court of public opinion......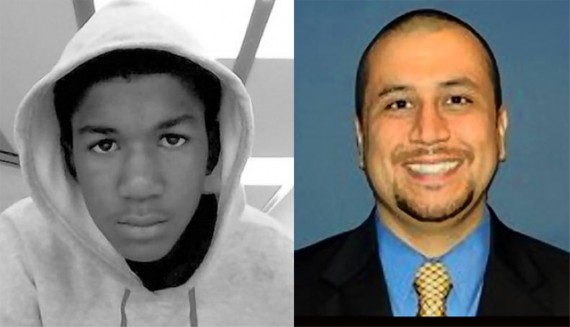 For some reason, Scott Rasmussen decided that it was a good idea to put a poll in the field asking people if they thought George Zimmerman is guilty of a crime:
Despite round-the-clock media coverage of the Trayvon Martin shooting in Florida, most Americans haven't come to a conclusion yet whether it's a case of murder or self-defense.

One-third (33%) of adults believe crime watch volunteer George Zimmerman should be found guilty of murder in the shooting death of the Florida teenager, while 15% think Zimmerman acted in self-defense, according to a new Rasmussen Reports national telephone survey. But 52% of Americans are not sure.
To which I can only echo Ann Althouse in saying Thank  You 52% of America! I suppose it's somewhat disturbing that only 52% of Americans are willing  are reserve judgment of a man's guilt in a high profile case with conflicting versions of events, a highly charged racial subtext, and going on two weeks of round-the-clock media coverage, but I suppose that's the price we pay for the media world that we live in. Perhaps we could even excuse those 1/3 of the respondents who have already arrested, tried, and convicted Zimmerman in their minds, and the 15% who have already decided that he's innocent. After all, it's hard not to come to a conclusion when "facts" are being thrown at you every day by a media more interested in sensationalism than honest reporting and pundits and "preachers" more interested in pursuing their own agendas than the facts.
But what the heck compels a pollster throw a poll like this out into the field? If there is any better demonstration of someone being tried in the court of public opinion than putting their name in a poll and asking "is this guy guilty of murder?"  I honestly don't know what it is. Yes, I know some will say that this is just typical Rasmussen, but it wouldn't surprise me if there are other polls in the field asking this very same question. Moreover, the fact that anyone would even think of polling a question like this is a perfect example of the problem I pointed out in my posts on Monday and Tuesday about the extent to which far too many people are prejudging this case. Given how coverage of this case has proceeded, it's only natural that someone would poll it. I guess I'm just glad that there's still a residue of sanity left in this country, at least according to this particular poll result.