Slipping Support Among Key Groups, And Obama's Job Approval, Have Democrats Worried
Important numbers in recent polling suggest big problems for Democrats on Tuesday.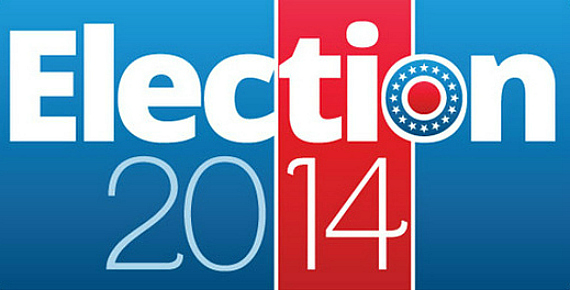 A new poll from Harvard University of voters aged 18 to 29 contains some worrisome news for Democrats:
A new national poll of America's 18- to 29- year-olds by Harvard's Institute of Politics (IOP), located at the John F. Kennedy School of Government, finds slightly more than half (51%) of young Americans who say they will "definitely be voting" in November prefer a Republican-run Congress with 47 percent favoring Democrat control – a significant departure from IOP polling findings before the last midterm elections (Sept. 2010 – 55%: prefer Democrat control; 43%: prefer Republican control). The cohort – 26% of whom report they will "definitely" vote in the midterms – appear up-for-grabs to both political parties and could be a critical swing vote in many races in November.

(…)

The KnowledgePanel® survey of 2,029 18- to 29- year-old U.S. citizens with a margin of error of +/- 2.6 percentage points (95% confidence level) conducted with the Government and Academic Research team of GfK for the IOP between September 26 and October 9 finds:

While more 18- to 29- year-olds (50%-43%) surveyed in the IOP's fall 2014 poll would prefer that Congress be controlled by Democrats instead of Republicans, the numbers improve dramatically for the GOP when only young people who say they will "definitely vote" are studied. Among these likely voters, the IOP's latest poll shows the preference shifting, with slightly more than half (51%) preferring a Republican-run Congress and 47 percent wanting Democrats to be in charge – a significant change from the IOP's last midterm election poll in the fall of 2010 when Democratic control was preferred among likely voters 55 percent to 43 percent.

Overall, President Obama's job performance among America's 18-29 year-olds has fallen from 47% (April 2014) to 43 percent (53%: disapprove), the second-lowest rating in the IOP polls since he took office (41%: November 2013). Among 18-29 year-olds saying they will "definitely be voting in November," the president's job approval rating is 42 percent, with 56% saying they disapprove.
And, much like the rest of the public, respondents who are more conservative are more enthusiastic about voting next week, and more likely to go out to the polls to do so:
Roughly one-in-four (26%) young Americans under the age of 30 say that they will "definitely be voting" in the fall, a very similar proportion to that seen during a similar time period prior to the 2010 midterm elections (27%: Sept. 2010).  Further, compared to the last midterm election of 2010, traditional Republican constituencies seem to be showing more enthusiasm than Democratic ones for participating in the upcoming midterm elections and are statistically more likely to say they will "definitely be voting."  By a significant 12-point margin, 42 percent to 30 percent, a greater proportion of young Republicans say they are definitely going to vote in November than young Democrats, a wider margin that seen in Sept. 2010 IOP polling (38%: Republicans "definitely" voting; 33%: Democrats "definitely" voting).  Others who are more likely to participate than their counterparts include: college students (31% say they will definitely vote), college graduates (40%), males (31%), Romney voters (57%), Whites (29%) and African-Americans (28%) compared to Hispanics (17%).
As Politico notes, when you read deeper into the poll you find that millennials, like most Americans, are frustrated with and dismissive of both parties, but the fact that we're seeing the same lack of enthusiasm among younger voters who might be inclined to vote for Democrats that we're seeing in the American public as a whole is something that ought to concern Democrats heading into Tuesday. As I've noted before, midterm electorates tend to favor Republicans to begin with, although as 2006 showed us that doesn't mean that Democrats can't succeed under the right circumstances. A midterm election where the voters most likely to vote Democratic end up staying home, however is one that could lay the ground for the kind of perfect storm that tips marginal races into the Republican column, thus making what might have been a small ripple something bigger. It might not necessarily be a "wave," in fact I agree with the analysts who find the idea of a wave election this year unlikely, but it wouldn't take a wave to push the Senate into the Republican column with a 51-49, 52-48, or even 53-47 Republican majority. Given the fact that the GOP will have to face a perfect storm of its own when its defends whatever majority it might win this year in 2016, that difference of one or two seats could end up being the difference not only for the 114th Congress, but also for the 115th Congress that will sit in 2017 when the next President takes office.
Another poll released this week shows that Democrats have slipped among another key demographic group in their coalition:
This number jumped out at me from the new Washington Post/ABC News poll: It showed that, among Latinos, 50 percent say it doesn't matter who wins the Senate come November. And among those who do think it will matter, twice as many say it would be a good thing (30 percent) if the GOP took over as say it would be a bad thing (15 percent).

This is a demographic, we will remind you, that voted 71-27 for President Obama just two years ago. And only 15 percent are concerned about a GOP-controlled Senate.

While there is a fairly big margin of error (plus/minus 10 points) in this sub-sample, those are still striking numbers — and they comport nicely with the idea of Hispanics' declining faith in the Democratic Party. And if you can't get voters to believe something will change, it's hard to make a convincing case to get them to vote.
And there are also doubts about the reliability of single women, another typically Democratic demographic:
One of the most interesting numbers in the new Washington Post-ABC News poll is buried deep within the cross tabs.

The poll shows that, on the generic ballot, the GOP leads 50-44 among all likely voters. But among unmarried women, Democrats have a 48-43 edge.

That might seem to be a good thing for Democrats, except that they count on single women in a much bigger way — in fact, so much so that this demographic is routinely highlighted as the key to Democrats keeping the Senate.

"To Hold Senate, Democrats Rely on Single Women," wrote the New York Times in July. The group Women's Voices Women Vote Action Fund commissioned a poll from a Democratic pollster around the same time and headlined it, "New Poll: Unmarried Women Voters Could Make the Difference in Senate Battleground States. Then, when the support for Democrats among single women in that same poll doubled, Real Clear Politics reported, "Unmarried Women Fuel Pollster's Optimism for Dems."

(…)

Of course, we shouldn't read too much into one poll, and breaking out small sub-samples (this poll interviews 228 registered unmarried woman voters and 151 who are considered "likely" to vote on Nov. 4) results in high margins of error. The idea that unmarried women will only favor Democrats by five points next week is probably far-fetched, and the margin of error means that five-point margin could be significantly higher.

Indeed, recent polls from AP-GfK and the Pew Research Center show unmarried women favoring Democrats by 14 and 20 points, respectively. And the Democratic pollster referenced above, Democracy Corps, showed the gap at 22 points.

But all four of these polls still show smaller margins than have exited over the last four elections. In other words, all of these polls show this group is a precarious one for Democrats, though none of them indicate women will definitely favor Democrats by less than in recent races.

In addition, the WaPo-ABC poll suggests this group is really not that interested in the election, with 58 percent of registered single women voters following it very closely. That's lower than every demographic tested except one — unmarried men (57 percent).

If these numbers are close to accurate, they're a troubling development for Democrats, who have spent much of the past two years emphasizing the GOP's so-called "war on women" for the purpose of turning out this particular demographic.
All of this has Democrats worried about the nation political environment with just five days of campaigning left:
Prominent Democratic strategists are growing increasingly nervous that the national political environment is not only bad for their side but is moving in the wrong direction in the final days before the election, a trend that could not only cost them control of the Senate but also visit double-digit House losses on the party.

"The environment has settled and it's bad," said one senior Democratic party operative closely monitoring the party's prospects this fall.  The source added that Democratic candidates' numbers among independents and seniors — two critically important voting blocs — have begun to erode; "they are just not as friendly  to us as they once were," the source explained.

In conversations Wednesday with more than a dozen Democratic strategists deeply involved in this campaign — a few who were willing to speak on the record, a majority who were not — there was a widespread pessimism about the party's chances Nov. 4. "Challenging," acknowledged Ali Lapp, executive director of the House Majority PAC, a super PAC spending millions on ads to promote House Democrats.   "It's a very challenging environment," agreed Penny Lee, a Democratic lobbyist and longtime political aide to former Pennsylvania Gov. Ed Rendell. "Unsettled," offered Democratic pollster Fred Yang. "The trends are not good," said Steve Rosenthal, the veteran Democratic and labor strategist.

There were lots (and lots) of reasons given for the difficulties facing Democrats. The Senate map.  The historic trends of second term, midterm elections — aka the "six-year itch."  Voter apathy. But the one factor that virtually every person I talked to cited as the biggest reason for the party's current predicament was President Obama.

"This off-year election has become almost entirely a referendum on the president," said one Democratic consultant involved in a number of closely-fought congressional races. "It's not just anger at [the Affordable Care Act].  He has become, in my opinion wrongly, the symbol of dysfunction in Washington.  That has led to a demoralized Democratic base, energized Republicans and those in the middle have an easy way of venting their frustration, and that is to punish the president's party."

"It is not ALL Obama but a lot of it is," said another Democratic strategist knee-deep in the 2014 midterms and granted anonymity to speak candidly. "[People] are very upset with government and people think Democrats are in charge, so they are taking it out on Democrats more than Republicans."

Asked for a single word to describe why this election was looking increasingly bleak for Democrats, one consultant offered "Obama."
While I don't think you can say that President Obama is the sole reason that Democrats are having problems this year, it certainly has to be a big part of that problem. Across the board — overall, and on issues such as the economy and foreign policy — the President's job approval numbers are at or near historical lows and have been stuck there for most of the election cycle. This, combined with the fact that Democrats are defending incumbents and open seats held by Democrats in seats that have gone Republican in, with the exception of North Carolina which Obama won narrowly in 2008, every election since at least 2000 and it's rather obvious that the President is a problem for them. This is why you don't see Democratic candidates in those races aligning themselves with the President, asking him to campaign for or with them, or in some cases even willing to admit they voted for him even when its blindingly obvious that they did. Combine this with the fact that the demographic groups that are most likely to vote Democratic appear likely to stay home and things could be shaping up badly for Democrats come Tuesday and Tuesday evening when the results are announced.
As always, of course, it's the voting the actually matters so we'll see how things turn out.