SOTU Reaction: Both Parties Ignore The Debt Monster
If you watched last night's State Of The Union Address, you wouldn't have had any idea just how serious a problem we're facing.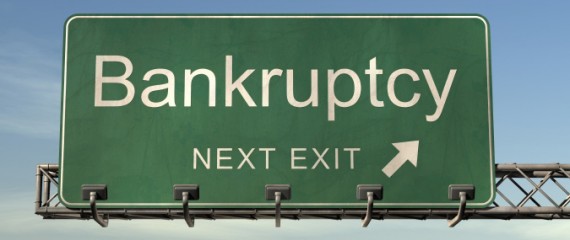 In one of his first reactions last night to the State Of The Union and Republican response, Ross Douthat noted with dismay that neither President Obama nor Paul Ryan said a word about the 800lb gorilla in the room:
If you were a visitor from Mars, watching tonight's State of the Union address and Paul Ryan's Republican response, you would have no reason to think that the looming insolvency of our entitlement system lies at the heart of the economic challenges facing the United States over the next two decades. From President Obama, we heard a reasonably eloquent case for center-left technocracy and industrial policy, punctuated by a few bipartisan flourishes, in which the entitlement issue felt like an afterthought

(…)

[Ryan's] remarks, while rhetorically effective, were even more vague about the details of that reckoning than the president's address. Ryan owes his prominence, in part, to his willingness to propose a very specific blueprint for addressing the entitlement system's fiscal woes. But in his first big moment on the national stage, the words "Medicare" and "Social Security" did not pass the Wisconsin congressman's lips.
Of course, Ryan wasn't speaking for himself so much as he was speaking for the GOP as a whole, and the harsh reality is that his Roadmap, which is the only serious GOP proposal that addresses the long term debt problem, has not been endorsed by many Republicans and the leadership has noticeably not made it part of the overall Republican plan. The President, meanwhile, made it clear just yesterday that he would not entertain serious entitlement reform. This isn't really surprising. If you look at the polls, it's clear that Americans don't have much of a stomach for entitlement reform, even though they seem to realize that we can't continue on the way we're going. It's much easier for politicians to pander to voters than to lead on an issue like this, because the instant reaction of partisans on either side to any proposal related to Medicare or Social Security is to preach doom-and-gloom to the elderly and those nearing retirement age.
This isn't the way that is has to be, of course, as I noted when the Debt Commission proposal came out in November:
If we lived in a country with adult political parties, the release of the Commission's report would serve as the beginning of a long overdue national conversation about how to get our fiscal house in order. Liberals would recognize that social spending would have to be cut, and conservatives would recognize that defense spending cuts and tax increases would have to be on the table. Instead, what we're likely to see is more of the same political gamesmanship — liberals accusing the GOP of wanting to starve Grandma, conservatives accusing liberals of just wanting to raise taxes so they can spend more. And the debt will continue to rise.

At some point we're going to be forced to deal with these problems, but it's not going to happen until we start feeling the pain that we could ward off if we'd just grow up already
The Debt Commission's report provided an opportunity for the start of a national conversation on what is going to be the most important issue of the next decade. Instead of acting like adults, though, the report has largely gone ignored. President Obama could have used its ideas as a jumping off point for his address last night, but instead he didn't mention it at all and repeated the same tired bromides about protecting Social Security and Medicare that we've heard from every President since the programs came into existence. Paul Ryan could have been more honest with the public but, because the leadership that he spoke for doesn't want to touch entitlements, he glossed over the real cause of budget deficits and the National Debt. Last night was, in short, a profoundly missed opportunity. Something tells me that, in a few years, we're going to look back and wish that they'd been more honest with us last night.