Stupidly, House GOP Appears To Take Taxes Off The Table In Future Budget Talks
The GOP seems to be telling President Obama that revenue increases are off the table. That's a huge mistake.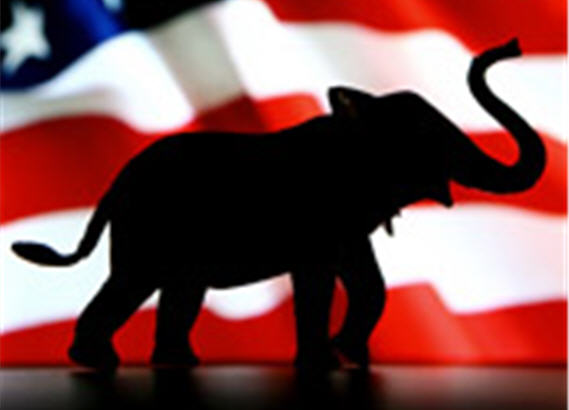 Speaker John Boehner seemed to warn President Obama that any budget reform proposal that includes tax increases won't go anywhere:
Do House Republican leaders want to put taxes on the table as they try to tackle the deficit?

House Speaker John Boehner (R-Ohio) and House Majority Leader Eric Cantor (R-Va.) had been staking out slightly different stances on whether tax increases should be a part of the discussion on entitlement reform, with Boehner leaving a small window and Cantor taking a hard line.

When asked by George Stephanopoulos on ABC last week, Boehner said, "I'll put everything on the table."

"I think Washington has a spending problem," Boehner said. "I don't think it has a revenue problem. I'm not interested in raising taxes on the American people. But if— if it— if it takes leaving it on the table to have the conversation, I'll have the conversation. It's time to deal with these challenges."

But on Tuesday Boehner seemed to firm up his stance in advance of President Barack Obama's speech on the deficit at George Washington University Wednesday, calling tax increases a non-starter.

"(I)f the President begins the discussion by saying we must increase taxes on the American people – as his budget does – my response will be clear: tax increases are unacceptable and are a nonstarter," Boehner said in a statement. "We don't have deficits because Americans are taxed too little, we have deficits because Washington spends too much. And, at a time when the American people face skyrocketing prices at the pump, energy tax hikes are a particularly bad idea."
Boehner's tough line was echoed by Majority Leader Eric Cantor:
"If you believe you can raise taxes and that doesn't have consequences on people and entities that we're relying on to grow the economy, then your question and the implication of your question would hold true," Cantor said, responding to a question about revenues being at a multi-decade low. "What we believe is we gotta grow this economy, that's how you increase revenues as a percentage of GDP. And there needs to be an all-out effort to understand how we're going to do that. We believe strongly you do that by creating an environment for the private sector to put capital at risk and to grow. You don't sit here and just operate from one side, which is the government ledger and say we just need to fill that because it's fictional."
Rhetoric like this certainly will resonate well with the base, but I've got to wonder if it makes sense in the long term. I'm no fan of increasing taxes on anyone, but I cannot see how a comprehensive deal to fix the budget mess in Washington can be done without tax increases, or the broader subject of tax reform, being on the table. Moreover, there are a host of good economic reasons to sit down and talk about simplifying the Internal Revenue Code, which costs individuals and businesses huge amounts of money in compliance costs every years. There are plenty of loopholes to close, plenty of sweetheart tax credits that should be examined, and plenty of  supposedly sacrosanct deductions (like the home mortgage interest deduction) that make no economic sense. We could simplify the tax code, not touch the marginal rates, and in all likelihood we'd end up with increased government revenues.
Bruce Bartlett, a former policy adviser for Ronald Reagan who has become somewhat anathema on the right for his refusal to  follow the "no new taxes" orthodoxy wrote about this a few weeks ago:
The idea that deficits don't matter, that only spending matters, and that one can't be a Republican and support even the most innocuous tax increase is a recent historical development. Ronald Reagan often supported large tax increases both as governor of California and as president. By the end of his presidency, he signed into law legislation that raised revenues by $133 billion ($370 billion today).

Nor is the idea that the American people oppose tax increases as politically popular as Republicans seem to believe. The latest ABC News/Washington Post poll found that 64 percent of people favor tax increases as part of a deficit reduction deal. And 71 percent think Republicans have not done enough to reduce the deficit by refusing to compromise.

The opposition of one Republican organization to any form of tax increase no matter how big the deficit gets wouldn't matter much if it weren't for the Tea Party, which takes its marching orders on taxes from Norquist. And there is not a single Republican in Congress who isn't frightened to death of a Tea Party challenger in the Republican primary next year. They know from the experience in 2010 that no incumbent Republican is safe, no matter how conservative their voting record, if they don't kowtow sufficiently to the Tea Party. They also know that Tea Partiers would rather lose a seat to the Democrats than make the tiniest concession to their ideological dogma on hot-button issues such as health or taxes.

This reality has effectively given Norquist veto-power within the GOP on all tax issues. Like an ancient Roman emperor turning thumbs-up or thumbs-down in deciding whether a gladiator would live or die, he alone decides what is a violation of the tax pledge and what isn't. And woe be to the Republican who gets Norquist's thumbs-down because he or she is likely to suffer political death at the hands of the Tea Party.
As Bartlett goes on to note, there are some Senators, including  Republican deficit hawks like Tom Coburn who are pushing the idea of comprehensive tax reform as part of an overall deficit reduction package:
The Senate group's working plan calls for placing separate caps on security and nonsecurity spending, and missing a budget target in one area would not trigger mandatory cuts in the other. The spending targets would follow proposals laid out by the deficit commission, which recommended cutting discretionary spending by $1.7 trillion through 2020. Lawmakers on the spending committees would draft legislation to meet the targets. But if they were not met, automatic, across-the-board cuts would go into effect.

The tax-writing committees would be given two years to overhaul both the individual and corporate tax codes, with general instructions to close tax breaks and minimize or eliminate tax deductions while lowering tax rates. The committees would be given a target for additional revenues to be raised by the new code. The deficit commission's version of tax reform would net $785 billion in additional revenues over 10 years.

If Congress failed to enact the tax code overhaul, the legislation would mandate an across-the-board tightening of tax deductions to meet the higher target.
These are the kind of ideas that Washington ought to be talking about. Instead, we're getting the Democrats saying the GOP wants to starve the elderly, and Republicans repeating George H.W. Bush's tired "No New Taxes" mantra from 23 years ago. It's getting quite tiresome.