Ted Cruz Refuses To Rule Out Making The Same Dumb Mistake Again
Ted Cruz isn't ruling out a reprise of his foolish, quixotic, crusade.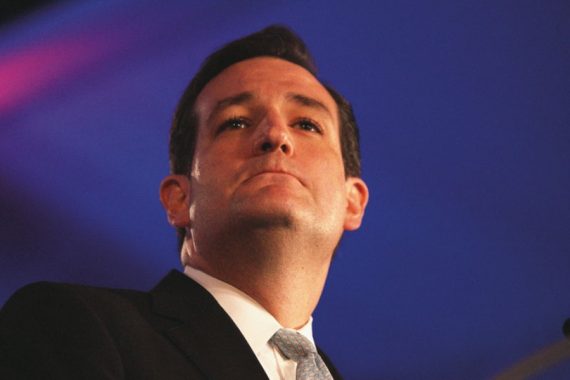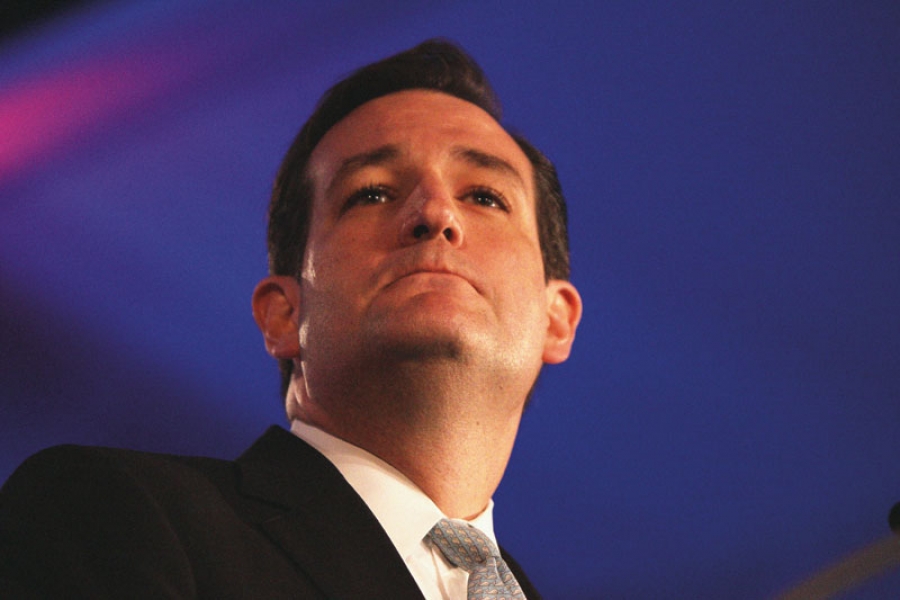 Notwithstanding the fact that the government shutdown he helped to orchestrate was clearly a massive failure in that it failed to achieve any of the goal he had in mind, and may have actually damaged the GOP politically, Texas Senator Ted Cruz is not ruling out doing it all over again:
It's the question on everyone's minds: could the country be pushed to the brink of another shutdown when government funding runs out in January?

Sen. Ted Cruz, the Texas Republican who pushed the strategy to tie government funding to defunding President Obama's health care law, wouldn't rule out revisiting it in the coming months.

"I would do anything, and I will continue to do anything I can, to stop the train wreck that is Obamacare," Cruz said when asked by ABC News' Jon Karl whether he would rule out another shutdown. "The test that matters Jon, is are we doing anything for all the people that are getting hurt from Obamacare?"

(…)

Cruz added that he wouldn't "nail down all sorts of future tactical decisions," but he made it clear that Obamacare would be at the center of his strategy.

"What I intend to do is continue to stand with the American people working to stop Obamacare," Cruz said.  "Washington focuses on the politics all day long. That's what this town does, but what we saw in the deal last night, is that the U.S. Senate is not concerned about all the people out of a job, all the people in part-time work, all the people whose health insurance premiums are skyrocketing, all the people who are losing their health insurance, and that's happening because of Obamacare."
Cruz's intention here are clear. Indeed, they've been clear ever since he made himself the leading voice of the "Defund Obamacare" movement at the beginning of the summer. Cruz intends to make himself the leading voice on the right when it comes to opposition to the Affordable Care Act, possibly with the intention of riding that wave all the way to a Presidential campaign in 2016. In the process, he'll be able to continue building up his mailing list, pulling in donations for his campaign and for his Political Action Committee and, of course, getting his name in the news as much as humanely possible. Indeed, after the past three weeks, I think we can expect Cruz to be a much more frequent guest on cable news and the Sunday shows than he has been in the past. In other words, it will all be about Ted Cruz. But, wasn't what it was really all about to begin with?
As for Cruz's threat of future government shutdowns, Senate Majority Leader Mitch McConnell has other opinions on the matter:
Senate Republican Leader Mitch McConnell says he will not allow another government shutdown as part of a strategy to repeal ObamaCare.

McConnell (Ky.) told The Hill in an interview Thursday afternoon that his party learned a painful political lesson over the past 16 days, as its approval rating dropped while the government was shuttered.

He said there's no reason to go through the political wringer again in January, when the stopgap measure Congress passed late Wednesday is set to expire.

"One of my favorite old Kentucky sayings is there's no education in the second kick of a mule. The first kick of a mule was when we shut the government down in the mid-1990s and the second kick was over the last 16 days," he said. "There is no education in the second kick of a mule. There will not be a government shutdown.

"I think we have fully now acquainted our new members with what a losing strategy that is," he added.
McConnell said pretty much the same thing in an interview with National Review's Robert Costa, and it's clear from the Minority's Leaders response to Costa's last question in that piece that he really doesn't think very much of the road that Cruz led him and the rest of the Republican Party down over the past several weeks. Indeed, in his response to the first question he emphasizes that he had been speaking out against Cruz's defund strategy since July. Even more so than many of his other colleagues in the Senate so far, McConnell is clearly not pleased with Cruz and not afraid to make that known publicly, even in the face of a primary challenge from a Tea Party candidate that is already getting positive mentions from the likes of Sarah Palin. Until now, the only people willing to take Cruz on directly like this have been people like Congressman Peter King who, because of the nature of his district, is unlikely to face a challenge from the right in 2014.  It's also worth noting that McConnell did not support Cruz's initial efforts in any way and was among that group of Republican Senators who defied his exhortation to refuse to invoke cloture on the initial Continuing Resolution.
The question is whether Ted Cruz cares about any of this, and whether anything could really be done to stop him from causing another shutdown in three months in order to make another political point about Obamacare. That's not really something that McConnell has any control over. It would depend on what the House GOP Caucus wants to do and whether the House GOP lets them get away with it. If they follow the same game they did over the past three weeks, then we'd almost certainly see another shutdown and the results, both in terms of a final deal and the damage to the Republican Party, would likely be the same. If, however, the leadership and what James Joyner referred yesterday as the Sane Republican Minority stands up to the Cruzites and the Tea Party, then their tactics would fail and perhaps Congress would actually be able to accomplish something.
Whatever the outcome, it appears that we'll have Ted Cruz to kick around for a bit longer.