Texas Senate Passes Abortion Bill
Texas has become the latest state to attempt to restrict abortion rights, and North Carolina isn't far behind.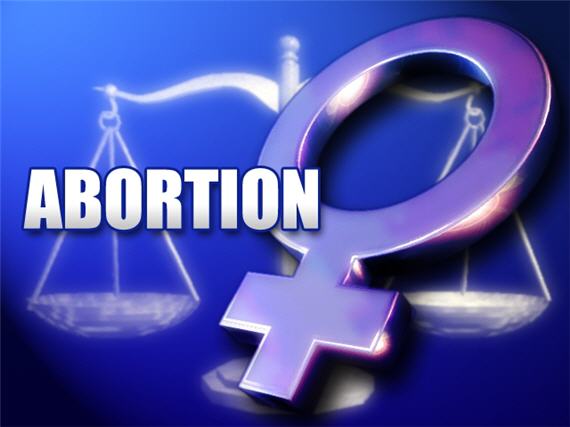 Avoiding the procedural issues that stopped it two weeks ago, the Texas Senate managed to pass an abortion bill that bans most abortions after 20 weeks and, critics say, regulates abortion to such an extent to make it unavailable to many many women:
AUSTIN, Tex. — The Texas Senate gave final passage on Friday to one of the strictest anti-abortion measures in the country, legislation championed by Gov. Rick Perry, who rallied the Republican-controlled Legislature late last month after a Democratic filibuster blocked the bill and intensified already passionate resistance by abortion-rights supporters.

The bill would ban abortions after 20 weeks of pregnancy and hold abortion clinics to the same standards as hospital-style surgical centers, among other requirements. Its supporters say that the strengthened requirements for the structures and doctors will protect women's health; opponents argue that the restrictions are actually intended to put financial pressure on the clinics that perform abortions and will force most of them to shut their doors.

Mr. Perry applauded lawmakers for passing the bill, saying, "Today the Texas Legislature took its final step in our historic effort to protect life." Legislators and anti-abortion activists, he said, "tirelessly defended our smallest and most vulnerable Texans and future Texans."

Debate over the bill has ignited fierce exchanges between lawmakers and tense confrontations between opponents of the bill, who have worn orange, and supporters of the bill, wearing blue. Signs and slogans have been everywhere, bearing long, impassioned arguments or the simple scrawl on a young man's orange shirt, a Twitter-esque "@TXLEGE: U R dumb."

The bill had come nearly this far before: a version had been brought to the Senate in the previous session of the Legislature, in June, and was killed by State Senator Wendy Davis, a Democrat from Fort Worth, with an 11-hour filibuster that stalled the bill until after the deadline for ending the session. The filibuster became an overnight sensation on Twitter and other forms of social media, with more than 180,000 people viewing the filibuster live online.

Almost immediately, however, Mr. Perry called for another special session to reconsider the bill, resulting in Friday night's vote.

The fight has been heavy with symbols. The House bill's author, Representative Jodie Laubenberg, a Republican from Parker, dangled a pair of baby shoes before her as she spoke on Tuesday; Representative Senfronia Thompson, who offered an early amendment to the bill, was flanked by colleagues holding wire hangers, representing the brutal abortion methods they said would return if legitimate clinics were run out of business.

Ms. Laubenberg has said that the bill would close no abortion clinics, adding, "It is time these clinics put patients ahead of profits."

Supporters of the bill in the Legislature have been angered by the language of their opponents. During floor debate on Tuesday, Representative Jason Villalba, a Republican of Dallas, said, "I shall stand with Texas women, but I shall stand here no longer and be accused of conducting a 'war on women.' " He said, "We care for and we fight for human baby lives," and showed a sonogram of his own child at 13 weeks. "I will fight, and I will fight, and I will fight to protect my baby."

During the Senate debate, the dean of the Senate, John Whitmire, who is a Democrat, angrily told Senator Dan Patrick, a Republican, "I can't sit here and let you question my faith."

(…)

The passage of the bill, by a vote of 19 to 11 just before midnight, was no surprise. Hours earlier, State Senator Royce West, a Democrat who represents Dallas, asked lawmakers to add one of the 20 proposed amendments, but said, "The die is cast. We know the bill is going to pass."

To explain why he and his colleagues continued to fight when the outcome was certain, Mr. Watson, the chairman of the Senate Democratic caucus, earlier in the week posted a Facebook photo showing an orange T-shirt bearing a statement: "A foregone conclusion has never stopped a group of citizens committed to ideals of democracy and liberty from taking a stand and fighting with everything they've got. This is Texas, baby. Remember the Alamo."

The next step will be a court challenge to the new law almost before Mr. Perry's signature has time to dry; the many proposed amendments and discussion of them were clearly intended to build a record that could eventually be reviewed by the courts.
This was, of course, a foregone conclusion given the partisan makeup of the Texas Senate and the fact that State Senator Wendy Davis's filibuster only worked because it came at the tail end of the a Special Session that was nearing its very end. If she kept up the filibuster long enough, the clock would run out on the session and the bill would die. Davis didn't quite get there but she got close enough, and the protest from the gallery, which really wasn't appropriate in my opinion, managed to prevent the Senate from taking action on the bill. Once Governor Perry called a second Special Session, the result was, as I said previously, inevitable. Now, as noted, come the legal challenges. Similar laws in at least three states have been challenged and are currently blocked by the Federal Court injunctions, and many are expecting the same thing to happen to the Texas law eventually. Where it goes from there is anyone's guess.
Texas isn't the only state that's been pushing forward an abortion ban. A similar bill was also pushed through the North Carolina legislature this week:
The North Carolina House passed a controversial bill Thursday, 74-41. The bill accomplishes two otherwise unrelated goals: it restricts access to abortion, and increases safety for motorcyclists.

The bill would place new requirements on women's health clinics that could make it difficult for many of them to stay open, and would allow the state's health department to create temporary rules for North Carolina's abortion clinics as it sees fit. The bill also prohibits government-administered insurance plans (including the Affordable Care Act) to pay for abortions and would require a doctor to be present when a patient is administered abortion-inducing drugs.

During Thursday's three-hour debate over the motorcycle bill, House Speaker Thom Tillis reminded legislators to stay on topic as members on both sides of the aisle spoke passionately about women's health and rights.

Democratic State Rep. Beverly Earle rose to debate the bill by introducing herself as a motorcyclist, adding, "I want to let my motorcycle buddies know when I vote against this, it's not because I don't care about their safety."

(…)

House Republicans had inserted the abortion language into the bill Wednesday with no public notice, despite veto threats from Gov. Pat McCrory. The bill now goes to the full Senate for a vote.
The State Senate is controlled by the GOP and Governor McCrory has said that he will sign the bill, so it's likely that this will become law within a week or so. There was no explanation, of course, for why passage of this bill was so urgent that it needed to be hidden inside a bill related to motorcycle safety with little to no public debate prior to it actually hitting the floor. Instead, it was quite obviously an effort by the state GOP to take advantage of their majority by rushing through a bill like this in the hopes that people won't pay attention to the details. Although it's unclear how anyone thought they could get away with that in the days of digital media.
In any case, it's quite obvious that the Republican Party is back in full social conservative mode, at least at the state level. Perhaps that will work out for them in red states like Texas and North Carolina, but it seems quite apparent that it's not going to help at all in other parts of the country, especially when poll after polls shows that the American people are far more concerned about things like jobs and the economy than they are about further restricting access to abortion. But, hey, this is the path they've chosen I suppose.