The Coming Election Nightmare
We're unlikely to know who wins the November elections right away.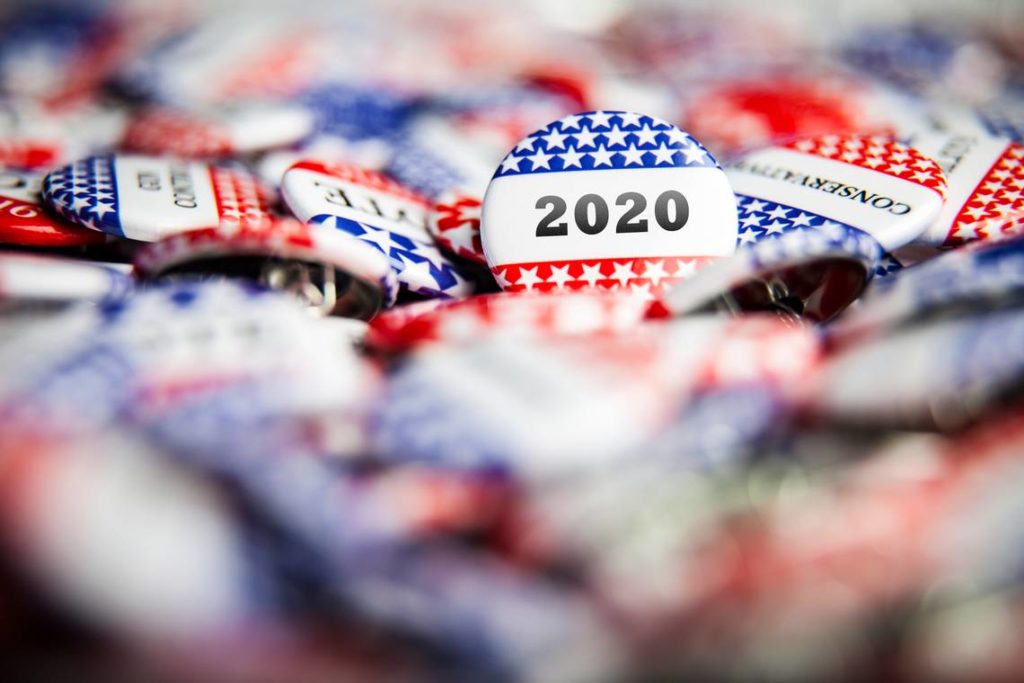 WaPo's Amy Gardner warns, "Barring a landslide, what's probably not coming on Nov. 3? A result in the race for the White House."
After voters in Pennsylvania, Georgia and Nevada went to the polls this month, some races hung in the balance for days as election officials waded through thousands of absentee ballots.

On Tuesday, a similar scenario is expected to play out in Kentucky and New York, where officials have already announced that some results will not be available for as long as a week.

In all five states, officials have contended with an avalanche of mail ballots as voters seek to avoid exposure to the novel coronavirus. It was a fresh illustration of how the pandemic is transforming the way elections are conducted in the United States.

It is also a stark preview of what's coming on Nov. 3 — or, more accurately, what may not be coming: an election night result in the race for the White House.

If voters remain reluctant to cast ballots in person, November is likely to bring an even more massive wave of voting by mail than what has swept across the country during primary season. That, in turn, means that a close race between President Trump and former vice president Joe Biden, the presumptive Democratic nominee, in a pivotal state could take days, even weeks, to resolve, election officials across the country are warning.

Barring a landslide for either candidate, that scenario could invite an unprecedented test of the country's faith in its elections: an extended period without a declared winner. Amid that uncertainty, few expect Trump, who has said repeatedly that he thinks mail voting could cost him the election, to soothe voter anxieties.
Now, it's quite possible that we'll in fact have a landslide. Trump's unraveling has been a sight to behold and, with the economy in near-depression, the fundamentals aren't favorable to the incumbent. Biden could well win 400 Electoral votes.
But, if we have something like a repeat of 2016—with the election outcome hinging on narrow margins in a handful of states—it's possible that it'll be weeks before we know the outcome. And Gardner is being too cute in saying Trump is unlikely to "soothe voter anxieties." He'll do everything he can to foment unrest and undermine the legitimacy of a Biden win.
As Steven Taylor noted earlier this morning, Trump and his team have been feverishly working to undermine confidence in mail-in voting. While long theorized to be the method most ripe for fraud, we have enough evidence from the actual practice now to see that those fears are unwarranted.
Conversely, if Trump should emerge victorious, there's already an apparatus set up to claim the election was stolen through voter suppression and other chicanery. And, indeed, there's good reason to think that those efforts are already underway.
Gardner notes the obvious:
A volley of warring lawsuits by the national parties could add to the tense environment. Already, party lawyers are battling in court fights across the country to shape voting rules that will govern the election.

The situation could plunge the country into an electoral crisis not seen since the acrimonious recount between Democrat Al Gore and Republican George W. Bush 20 years ago, when the then-vice president did not concede until a Supreme Court ruling 35 days after the election, historians said. It was the longest Americans had ever waited in modern times to know who their next president would be.
Indeed, it's a virtual certainty.
States where mail-in voting is an exception rather than the rule simply don't have the infrastructure in place to count votes quickly. And many states—including Wisconsin and Michigan, which were pivotal in 2016—have laws on the books precluding counting mailed ballots until after the polls close on Election Day.