The GOP Has Lost The Argument Over The HHS Birth Control Mandate
The argument over contraceptive coverage mandates has not gone well for conservatives.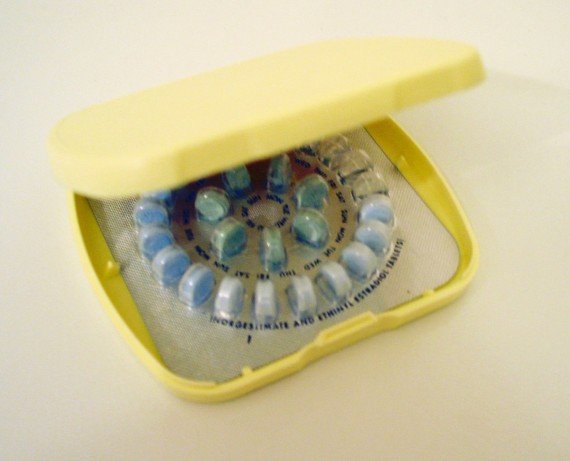 Ever since the Obama Administration announced new regulations that would require all employers, including religiously affiliated institution (though not churches) to provide contraception coverage in the health care plans that they provide to their employees, conservatives have framed the issue as one of religious liberty. According to this argument, an institution affiliated with the Catholic Church (to pick the most prominent example) should not be forced to "pay for" coverage of something that consider to be morally unacceptable. Even when the Administration revised the proposal to provide that such employers would not be required to pay for the additional coverage but would still be required to provide for it, the objection remained the same. Nearly all of the Republican candidates for President have hammered away at this religious argument over the past two months, with Rick Santorum being perhaps the most strident in his objections.
I noted when this argument first came up that I was somewhat skeptical of the legal merits of the religious liberty argument. That was tempered a bit by a District Court ruling out of Washington State dealing with pharmacists unwilling to stock the Plan B "Day After" pill, but I'm still not entirely convinced that it's the best legal strategy for opponents of the regulation to follow. But let's leave the law aside for the moment. Let's also leave aside the question of whether the regulation is right or wrong in general, or even whether its good politics. Let's just look at the pure politics of this matter.
When the controversy first broke, Steven Taylor made note (here and here) of poll numbers that showed that the GOP's position on contraception in general and the mandate in particular, and subsequent polling has confirmed that the public simply hasn't bought into the conservative argument here. Now, Kristen Powers writes about another poll that seems to show that the GOP has, for all intents and purposes, lost the argument on the mandate:
Bad news for the GOP on the religious liberty vs. contraception debate:  Americans aren't buying what you are selling.

A new Public Religion Research Institute poll released yesterday—which was done in partnership with Religion News Service—found that a majority (56 percent) of Americans do not believe that the right of religious liberty is being threatened in America today. Even worse for the right:  A majority of Catholics (57 percent) and independents (58 percent) do not view Obama's contraception mandate for religiously affiliated institutions as an infringement on religious liberty.

They are also losing on the key argument of the GOP, led by superstar Senator Marco Rubio: that religiously affiliated institutions should have the same protections as churches. PRRI's chief executive, Dr. Robert P. Jones, told me, "Americans do believe that churches are special. There is no demographic that thinks that churches should be required to [provide contraception]. But a majority of Americans and Catholics continue to think religiously affiliated institutions should be required to cover birth control with no cost."

The raging public debate and drumbeat from Republicans that Obama is infringing on religious liberty has been largely ignored. Says Jones, "There hasn't been much of a change since our last poll.  The numbers have been consistent. The bigger picture is most Americans and Catholics just aren't connecting dots between the threat to religious liberty and the contraception debate."

(…)

PRRI's Jones points out that Americans care deeply about religious liberty.  It's just that they don't see the contraception rule as an infringement of it.  Of the people who cited religious liberty as being under attack in America, PRRI/RNS asked people to tell them in their own words where they thought it was being threatened. Contraception placed at the bottom, with only 6 percent of people citing it as a top religious liberty issue. The most frequently mentioned reasons are the removal or God and religion from the public square (23 percent), government interference in religion (20 percent), and hostility toward Christians or religion (10 percent).
What this indicates, of course, is two things. First of all, on the whole, Americans don't see religious liberty as being seriously under threat in this country. Even the most widely cited example of an alleged infringement on religious liberty gets the support of less than one-quarter of the respondents, meaning that more than 75% of Americans don't see it as a problem at all. Second, in the case of contraception, 94% of Americans don't see the new HHS Mandate as an infringement on religious liberty. If you asked these people, no doubt, most of them would say that they consider it a health care issue instead.
What this suggests, of course, is that the right made a tactical error when it attempted to frame this as a religious liberty issue. Except for diehards, it's not the kind of argument that's likely to attract a lot of people, especially in an American where birth control is seen, quite rightly, as not a big deal at all.  For this reason, the Blunt Amendment, which would have given a conscience objection not only to religiously affiliated employers, but also any private employer who claimed a religious objection to "paying for" birth control, arguably went too far. People generally don't like the idea of their employers having that kind of control over their private life, which is why the new legislation in Arizona that I wrote about earlier this week is even more incomprehensible. Then, when Rush Limbaugh opened his mouth, the entire conservative position on this issue went completely downhill and whatever chance they had of changing minds on the subject likely went out the window. Inexplicably, some on the right still dont seem to realize this, and they've spent two weeks now parroting Rush and doubling down on the personal attacks against Sandra Fluke. What they don't seem to realize now is that they're just talking to an echo chamber, and that they're doing absolutely nothing to help their cause.
Some Republicans seem to have recognized the problem, and are looking for a way to pull back from the brink:
WASHINGTON — House Republicans, unsure how to proceed, have slowed their efforts to overturn a federal rule requiring employers, including religious institutions, to provide female employees with free health insurance coverage for contraceptives.

While most House Republicans still support legislation to broaden the exemption for religious employers, House Republican leaders are carefully reviewing their options on the issue, which Democrats used to political advantage in the Senate.

The goal of House Republicans has not changed, they said, but they worry about further alienating women in this year's elections.

(…)

Aides to the House Republican whip, Representative Kevin McCarthy of California, said they detected no urgency in taking up legislation. A leadership aide said the speaker was taking "a deliberative approach."

Republicans in swing districts are particularly eager to defer votes, which they fear could be used to portray them as opponents of reproductive health care for women.

Representative Judy Biggert, Republican of Illinois, said, "We should keep our focus on economic growth and jobs, instead of getting sidetracked by issues that divide us."

Representative Tom Reed, Republican of New York, disagrees with the president's policy. But he said: "We have clearly staked out our opposition to it. It's time to move on to other issues, like jobs and the economy."

Republicans control the House schedule and could bring legislation to the floor at any time if they agreed on a proposal and saw political benefits in pressing the issue.
Or, they could just let it die, which seems to me to be the smart move politically no matter how much it causes problems with the base.
Whatever they decide to do, though, it's fairly clear that, at least from a political point of view, the GOP has lost this argument and there is absolutely no political advantage to them in continuing to advance it. In fact, the more they talk about it, the more it's likely to hurt them with the female and independent voters they are going to need in the core swing states in November.