The Myth of Picking the Best
And yes, it is political (and always has been).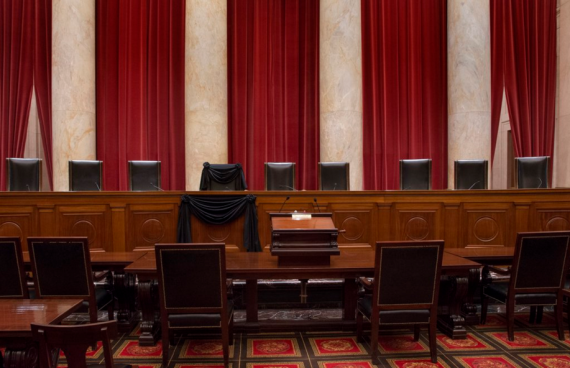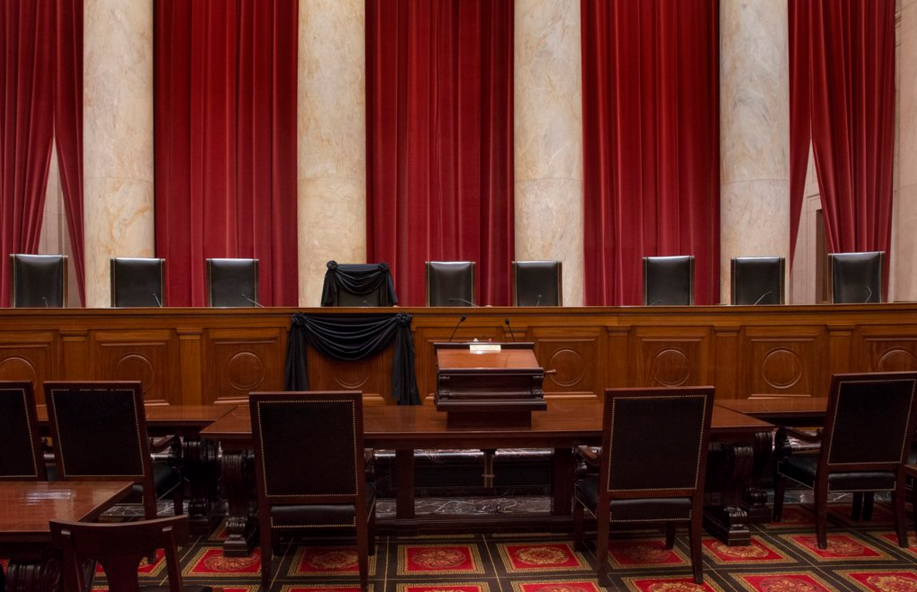 The pending retirement of Justice Stephen Breyer (and the discussion thereof here on the site) has me thinking about issues surrounding meritocracy, judicial appointments, and the general mythology of SCOTUS. These thoughts also intersect with my post from a couple of weeks ago, SCOTUS Mythology Exposed.
Let's start with the meritocracy issue and the issue of picking "the best" or "most qualified" nominee. More than anything I want to note that these concepts are repeatedly conflated in these discussions. If Biden nominates Ketanji Brown Jackson, it will be a meritocratic choice because her career merits consideration for the position. She is a graduate of Harvard Law School (where she was editor of the law review). She had several federal clerkships (to include clerking for Breyer). She has, among other things, practiced law, been a public defender, and served on the federal bench (the US District Court for DC and the United States Court of Appeals for the DC Circuit).
If one encountered that list of qualifications on a c.v. without a name, one would likely agree that the person with that experience would be qualified, on the merits of that career, to be considered to be nominated. It certainly is not the resume of someone undeserving of consideration. In plain terms, she is someone who lacks the merit needed for consideration.
Now, is that resume of The Best and Most QualifiedTM candidate out there? I don't know, and nor does anyone else. That is a subjective assessment. Is, as Ilya Shapiro asserted, Sri Srinivasan a better candidate and therefore is Jackson "lesser" one? Sure, Srinivasan has been on the Court of Appeals longer. Maybe his experience in the Solicitor's General office is "better" than Jackson's public defender stint (or, arguably, maybe not). Again, this becomes a game of weighing variables that do not have an objective scale (and, ultimately, of opinions).
Anyone who has been involved in assessing a pool of applicants for a job knows full well that while some judgments are objective (a candidate with a BA objectively has more education than someone with a GED) others are subjective. The actual weighing of candidates has a great deal of art to go along with the science.
Picking "the best" is not as easy as some want it to sound.** I know I have been involved in hiring people who seemed to be a slam-dunk choice, but ended up not quite being all they were cracked up to be.
Let's also face a truth that is hard to deny (although some might try): inevitably, as soon as a president states that they going to pick a candidate with attribute X (female, Black, etc.) the cries will begin that the criteria should be the "most qualified" or "the best possible" candidate. Or, even if such an announcement is not made, the selection of anything other than a white male will result in someone, somewhere with some level of prominence asserting it was tokenism in some way, form, or fashion. This suggests that a lot of people unconsciously assume that "the best" and "most qualified" candidates have to be white males (since it is rather rare that we have a national conversation as to the qualifications of those nominees because of their whiteness or maleness).
Look, I fully understand the abstract notion that it would be great if things were so perfectly just that we didn't have to worry about seeking representation, but this is not the world we inhabit. Note that what the words "affirmative action" mean: a positive step towards recognizing that we do need to be cognizant that without paying attention, a system is prone to replicate itself. And there is value in saying that race and gender should be considered when given a choice of this nature. It does matter for the most powerful institutions of government to include diverse voices.
As such, I see nothing wrong with taking into consideration race and gender in particular, given our national history, when picking a nominee. Such choices do not mean that one isn't still picking in a meritocratic fashion.** It just means other factors matter too.
There are only nine*** of these jobs and a given president may get only one appointment. By definition, any singular nominee will have strengths and weaknesses and pundits and pols will always be able to claim that some other person would have been "better" in their view.
---
Not long after I started writing this post, I inadvertently clicked on a tab that had Twitter open, and at the top of the feed at that moment was this piece from The Hill: Collins: Biden's campaign pledge to nominate Black woman to court politicized nomination process.
Sen. Susan Collins (R-Maine) said on Sunday that President Biden's campaign promise to nominate a Black woman to the Supreme Court "helped politicize the entire nomination process" as opposed to when former Republican President Trump and President Ronald Reagan chose to also nominate women to the high court during their tenures.

Collins said on ABC's "This Week that she would "welcome the appointment of a black female to the court," but said the way Biden has approached the nomination has been "clumsy at best."

"It adds to the further perception that the court is a political institution like Congress when it is not supposed to be. So I certainly am open to whomever he decides to nominate. My job as a senator is to evaluate the qualifications of that person under the advice and consent role," Collins said.
Without getting into the Susan Collinsness of it all, let me note that this is a perfect illustration of a lot of the prevailing American mythology about the Court. The assertion, which is pretty common, that the Supreme Court is not "political" is among the more ridiculous things one can say about an institution that this populated with clear political intent by politicians and whose function is to make authoritative, binding legal decisions that affect national policy and thereby the lives of millions. The Court exercises political power, plain and simple. It is true that they do not officially have Rs or Ds by their names, making the body nonpartisan in a formal sense, but that does not strip it of its deep political nature. (Too many people use the word "political" to mean "overtly partisan" which is gross inaccuracy).
A stripped-down definition of "political" would include the exercise of power over people. SCOTUS rulings do just that–some more than others, to be sure, but the notion that the Court is not inherently political is absurd.
Of course, part of the mythology that the Court is not political is that Justices are guided by "legal philosophies and theories" and not, you know, dirty ol' politics. First, any theory of constitutional interpretation is a manifestation of politics, insofar as a given approach influences the types of authoritative decisions that are made. Second, it is unlikely that a given person's view of the constitution was developed in a vacuum (although certainly a given person's view will hopefully have been influenced by instruction learning, and intellectual examination of the subject material).
Beyond any of that, the nomination process is utterly and totally political. The president, an elected official with a specific political philosophy with electoral considerations (e.g., their own re-election or their party's victory) makes the choice and then asks the Senate, a body populated with elected officials with specific political philosophies obsessed with re-election and majority status in the chamber, to confirm.
It is a parade of politics. Hence all the caring about the outcome.
Further, I would note that presidential candidates, for decades, have promised to appoint certain kinds of persons to the bench–especially as it pertains to the abortion issue. When candidate Trump said in 2016, "I will appoint — judges that will be pro-life, yes" that was a limitation, based on politics, of the pool he would dip into to make appointments. It was not a commitment to appoint "the best" or "the most qualified" but no one blinks at such statements (ditto when Democrats say the opposite).**** And we know, whether anyone says anything or not, that there is a pool from which Democratic presidents will pull and another from which Republicans will pull. Those pools are not about resume lines, but about presumed influence over outcomes.
To quote myself:
The mythology of American politics is that courts, especially SCOTUS, are run by sages who transcend basic politics and settle things based on well-developed legal theories. This is certainly the way the Court is usually talked about in the press (and often here at OTB). But, the more one pays attention, the more it seems that the Court is what it is often accused of being: a group of partisan-influenced individuals who are not as sagelike as many, themselves included, like to think.
Shockingly, political considerations go into political decisions. And even arguments over "the best" and "most qualified" are influenced by, you guessed it, politics.
---
*Note that Tom Brady is objectively the most successful QB of all time as measured in a number of objective categories (such as Super Bowl rings). He is arguably the GOAT. However, 22ish years ago, the assessment of a lot of experts who supposedly knew who The Best College QBs were at the time assessed him as not worth picking. New England chose him in the 6th round (and as a compensatory pick at that–the 199th pick and the 7th QB picked). I would argue that the evaluation of football talent is more objective than assessing judicial nominees, but even then there are plenty of very serious and certain people who get that wrong all the time.
**There is a whole other conversation to be had, but that there is no space for here, on the positive and the negative of "meritocracy." I just want to acknowledge this issue at the moment.
***Another argument for expanding SCOTUS is that would allow more slots for better representation
****For the sake of time, I won't pull more quotes, but this is a real situation in which, without any doubt "both sides do it."