The Ryan Plan's Political Problem
Will the Ryan Plan ever be voted out of the House?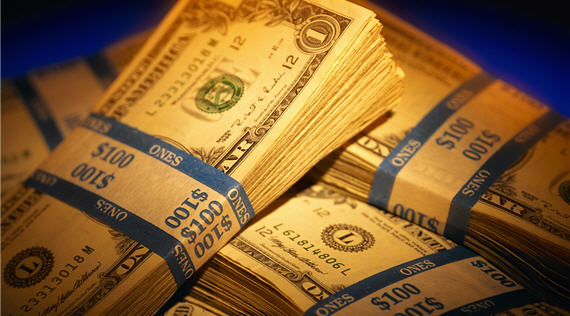 I have been meaning to write about the Ryan Plan for days, but have not gotten around to it (although, in general, I think that both James Fallows and Michael Kinsely are largely on target).  This post is less about the plan itself than about the politics of the plan.
To wit, a question:  how likely is the plan to pass the House? (Heck, will it even come to a floor vote?)  In other words:  all the rhetoric of superlatives aside, are Republicans in the House willing to pass the plan?
I am pondering this issue because I am wondering if a majority of House Republicans are going to be willing to go on record for a plan that will end Medicare as we know it.  Yes, there are many in the Republican base, especially the Tea Party faction, that are currently quite passionate about the plan.  However, with the 2012 elections around the corner, how willing are individual members of the House to go home and campaign for reelection after having voted to utterly transform Medicare?  Worse, since even if the given member believed in the Ryan Plan they know that it will never pass the Senate (let alone survive the veto pen if it did).  As such:  why go home and risk the wrath of constituents over Medicare when the whole thing is a legislative dead end?
Remember:  we know that some attendees of Tea Party rallies have brandished signs demanding that the government keep its hands off Medicare.*  Further, many Republicans ran for office in 2010 by campaigning on the notion that the PPACA was damaging to Medicare (for example:Coates Ad: Obama Forcing Seniors into "Government Run Healthcare" and Blunt Ad Complains of Cutting Medicare…to Support "Government-Run Health Care").
Remember also (and more importantly):  the public overwhelmingly opposes Medicare cuts:  "76% of respondents oppose cutting Medicare (30% find it "unacceptable" and 46% find it "totally unacceptable")" (see link for details on the given poll—which replicates a consistent result in poll after poll on this topic).
So again:  will the GOP actually go to the mattresses for this plan?
I have my doubts.
Along these lines, I would recommend the following from Charlie Cook:  Death Wish?
One of the biggest and most frequent mistakes in politics is for a party to misread its mandate. When it happens, independent and swing voters get angry and punish a candidate or a party on Election Day. Because American politics is a zero-sum game, punishing one party means rewarding the other party—even when the latter is not necessarily deserving of support. Frequently, the party that benefits from the spanking mistakenly interprets it to mean that the public is embracing every aspect of its agenda. Republicans shouldn't forget that their party had dismal favorable/unfavorable poll ratings last fall. They won because they weren't Democrats.

There is no question that the Republican base, conservatives, and supporters of the tea party want to take a meat ax to government spending. When Republican congressional members return home and meet with their constituents, they are encouraged to vote against continuing resolutions and for deep spending cuts. These supporters have intensity, and they adamantly oppose any compromise with Democrats.

It would be a blunder, however, to think that such views drove the election. Republicans, conservatives, and tea partiers did not throw Republicans out of their House and Senate majorities in 2006, and they did not vote to increase the size of the Democratic majorities and elect Barack Obama president in 2008.

Independent voters were the ones who cast their ballots for Democrats by an 18-point margin in 2006 because they were mad at President Bush and upset about the war in Iraq, not to mention Republican scandals and the general performance of the GOP Congress. Two years later, these same voters were still angry at the president, were afraid of the financial crisis, and didn't care for GOP presidential nominee John McCain.

In 2010, these independent voters were unimpressed by the economic-stimulus package, didn't like cap-and-trade environmental regulation, and really didn't like the Democratic health care package. Those over or approaching 65 years of age also feared that health care reform would erode Medicare benefits. Even those unaffected by the reforms rallied to defend Medicare.
It will be interesting to see how the 2012 campaign, both for Congress and for the Republican nomination, shapes up on this issue.——-
*Those signs always make me think of episodes of the original Star Trek wherein Kirk would make a computer self-destruct by introducing a severe bout of logical contradiction (off the top of my head:  Norman the android, the M-5, and Landru).  Really, going to a rally to argue that the government ought to get its hands off of Medicare ought to result in something like this:  click (especially at the 1:21 moment onward).