This Is Why I Don't Like Gangster Movies
You have to be suspicious of people who enjoy gangster movies a bit too much.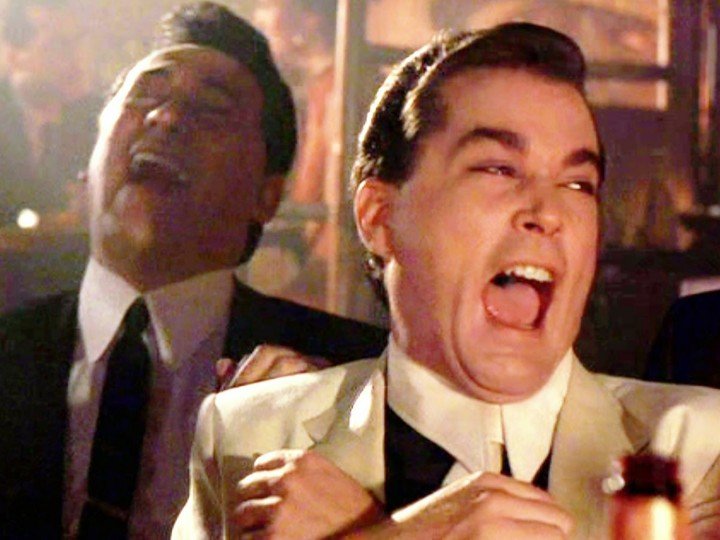 Anyone who knows me is well aware of how much I love movies. Classic Hollywood especially, but also modern Hollywood. American and international. Comedies, dramas, SF, thrillers, film noir, you name it, I like practically every genre…Except for a couple.
One of those is gangster movies. It's not to say that they're all bad, or distasteful. The Godfather parts I and II are indeed great films. I've enjoyed some character studies that center on criminal characters, such as Sexy Beast. There are some really good little movies in which organized crime figures prominently, such as Gun Shy and Crime Spree. And there are good international movies, too, such as Le Samourai and Yojimbo (think about it).
The aspect of gangster movies that makes me queasy aren't necessarily the films themselves, but the overlarge market for them. The Departed might have been a great movie, but one of my strong reactions to it was, "Again, Scorsese, with the gangsters?" And, of course, you have to wonder about the people who enjoy watching them too much, and too often. Goodfellas, The Untouchables, and Reservoir Dogs are iconic movies, but they're not something I prioritize watching again. But there are people who really do enjoy these films as "rewatchables," in spite of, or because of, scenes of extreme violence.
But is it just a matter of taste? When someone watches for the 10th time a scene of one human being carving up another with a knife, or beating another person with a baseball bat in front of a room full of people too frightened to object, do we just say De gustibus and move on? We can ask the same of fans of "splatterpunk" horror movies. Where is the line that, when crossed, appetites become unhealthy, or bespeak of some deeper problem?
The line may be admiring or emulating a gangster, not just watching one. Which brings us to today's news:
As Roger Stone prepared to stand trial in 2019, complaining he was under pressure from federal prosecutors to incriminate Donald Trump, a close ally of the president repeatedly assured Stone that "the boss" would likely grant him clemency if he were convicted, a recording shows.


At an event at a Trump property that October, Rep. Matt Gaetz (R-Fla.) predicted that Stone would be found guilty at his trial in Washington the following month but would not "do a day" in prison. Gaetz was apparently unaware they were being recorded by documentary filmmakers following Stone, who special counsel Robert S. Mueller III had charged with obstruction of a congressional investigation.


"The boss still has a very favorable view of you," said Gaetz, stressing that the president had "said it directly." He also said, "I don't think the big guy can let you go down for this."
It's old news that Donald Trump aspires to be a kind of Mafia boss, and certainly talks like one. He enjoys twisting and breaking laws and norms, demanding loyalty from his subordinates, giving no loyalty in return, putting self-enrichment above all else, speaking lies more often than truths, promoting a cartoonish worldview of toughness, and binding people to him through fear and ambition. That much was clear even before he came down the golden escalator.
Unfortunately, he's not alone. There are people who are part of the Trump Cinematic Universe, or want to be, who are equally enamored with the gangster life. For them, being part of la famiglia is far more important than decency, honesty, the rule of law, or all the other fairy tales for the rubes. They embrace that combination of nihilism and smugness that are the hallmarks of being, in their minds, a true gangster. And that mindset leaves no rule sacred—not the electoral laws of states like Georgia and Pennsylvania, not the federal laws on corruption and witness tampering, not the Constitution itself. Nothing matters but the modus vivendi among fellow criminals, and the exigencies of the moment.
From one perspective, it's good that Trump has made the mob-like dynamics of his shambolic "organization" so clear. It's equally clear that anyone willingly entering that cabal, or wishing to emulate its worldview and methods, is doing so with eyes open, whether they are Fredo-like characters such as Matt Gaetz, or Tom Hagen-like personas like Steve Mnuchin. Some of them are opportunists, who nonetheless deserve all our opprobrium for joining the mob. Others are enthusiasts, who revel in breaking the rules, or like Trump, can't imagine doing anything straight.
I can't say what movies are on the watch list of Gaetz, Stone, Bannon, Giuliani, and the rest of the syndicate, but I have my suspicions. There's a big difference between enjoying the occasional gangster movie, and wanting to be the main character in it.