Time To Manage America's Decline?
Is it time to just admit that the good old days are over?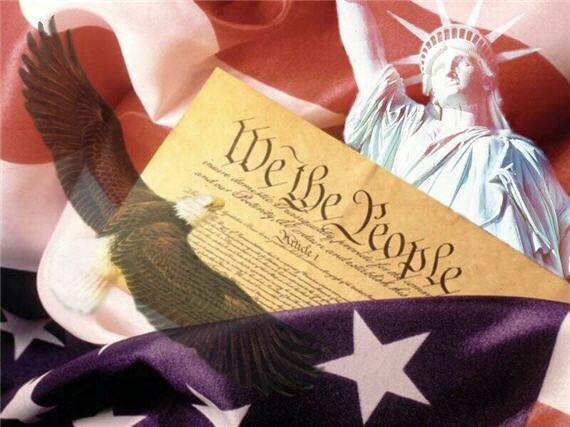 Gideon Rachman had an eyebrow-raising piece in The Financial Times yesterday that is bound to cause outrage among some segments of American politics, and general discomfort for Americans as a whole. Essentially, he argues, it's time for Americans to start talking about the consequences of our nation's decline:
Recently I met a retired British diplomat who claimed with some pride that he was the man who had invented the phrase, "the management of decline", to describe the central task of British foreign policy after 1945. "I got criticised," he said, "but I think it was an accurate description of our task and I think we did it pretty well."

No modern American diplomat – let alone politician – could ever risk making a similar statement. That is a shame. If America were able openly to acknowledge that its global power is in decline, it would be much easier to have a rational debate about what to do about it. Denial is not a strategy.

President Barack Obama has said that his goal is to ensure that America remains number one. Even so, he has been excoriated by his opponents for "declinism". Charles Krauthammer, a conservative columnist, has accused the president of embracing American weakness: "Decline is not a condition," he declared. "Decline is a choice." The stern rejection of "declinism" is not confined to the rabid right. Joseph Nye, a Harvard professor and doyen of US foreign policy analysts, regards talk of American decline as an intellectual fad – comparable to earlier paranoia about the US being overtaken by Japan. Thomas Friedman, a New York Times columnist, has just published a book that is subtitled, "What went wrong with America – and how it can come back".

What is not permissible, in mainstream debate, is to suggest that there may be no "coming back" – and that the decline of American power is neither a fad nor a choice but a fact.
As a first matter, Rachman is correct that talk of decline is simply not politically acceptable in the United States. Regardless of political ideology, American politicians are united on one thing; that we are "Number One" (whatever that means) and that they will do whatever is needed to keep us there. A politician who talks openly about decline, or acknowledges that other nations are rising, or even dares to suggest that America has made mistakes (except when those mistakes are invoked in a effort to score partisan points, see e.g., then Senator Obama's comments about Bush foreign policy) usually isn't going to go very far. It's partly an American thing, I think. We like to be optimistic and we like to think that our nation is exceptional and better than the rest of the world. A politician who tells us the opposite, or warns about a future that could be bleak regardless of what the government does, is likely to be booed off the stage.
Rachman contends, though, that refusal to acknowledge reality will come with a price:
Those who refuse to entertain any discussion of decline actually risk accelerating the process. A realistic acknowledgement that America's position in the world is under threat should be a spur to determined action on everything from educational reform to the budget deficit. The endless politicking in Washington reflects a certain complacency – a belief that America's position as number one is so impregnable that it can afford self-indulgent episodes such as the summer's near-debt default.

The failure to have a proper discussion of relative decline also risks leaving American public opinion unprepared for a new era. As a result, the public reaction to setbacks at home and abroad is less likely to be calm and determined and more likely to be angry and irrational – feeding what the historian Richard Hofstadter famously called "the paranoid style in American politics".
There's a good point lurking here.  American history is replete with examples of radical social movements that have arisen amidst a time of radical change and, all too often, they have expressed themselves by victimizing one group or another, whether its immigrants or African Americans or whomever it might be? How might America react if they wake up at some point at realize that their nation has declined and the world has changed and they haven't been prepared for it? The prospects for some kind of radical backlash are real, it seems to me.
This is why, regardless of whether or not you agree with the hypothesis that America is in decline (and more on that below), it's better that politicians be honest with Americans about the problems that we face than that they continue with the jingoistic "USA! USA!" nonsense that seems to predominate most political discussion these days. A prime example of this, of course, is the entire fiscal situation in Washington. We've known for years that entitlements were facing a demographic crisis that would require adjustments of some kind or another, and that cutting takings while increasing spending is perhaps the most insane idea ever. Simple logic would have told us that the Housing Bubble of the 2000s was unsustainable, and that cutting taxes while fighting two wars would lead to fiscal disaster. And yet, with very few exceptions, nobody spoke up because politicians know they do best when they tells us what we want to hear. We're dealing now with decades of Pollyanna-ism, and we'll be doing the same again in the future if Rachman is right.
Is he right, though? Is America in decline in a manner that we really have no control over?
Well, as James Joyner said this morning, if it turns out that our current economic situation is some kind of "new normal" and that there's very little that fiscal or monetary policy can do to change that, then we're most certainly in decline and we're just going to have to accept it. If the worst of those predictions comes true, though, then it's not just us here in the U.S. who are in for a rough ride, but the world as a whole. In that situation, being the top nation among a world of decliners may not be much, but I guess it's something.
When people think of decline, though, they think of the idea that some other nation is going to overtake us. For a time, when people actually believed the wildly off base economic reports coming out of Moscow, some people believed that would be the Soviet Union. In the 80s, it was Japan. Now, it's China.
There are more than a billion people in China, and nearly another billion in India. At some point, unless they intend to keep themselves in squalor for in perpetuity, these countries are going to grow economically and become more prosperous. For some reason, the decline crowd sees this as a bad thing for America, but that misses the point. Just as with the national economy, the fact that some people become more prosperous doesn't mean that others have to become less prosperous. In fact, the opposite is true. A more prosperous China is clearly in the interest of the United States economically because it creates more avenues for trade. More open trade is beneficial to national security because nations that trade with each other are unlikely to go to war. Will China be a rival? Yes, but the more our economies become dependent on each other, the more they will be a partner.
If you measure decline by the ideal of the United States being the sole economic power in the world, then perhaps it's true that we're declining, but that doesn't mean that the world we move into is one where we will be any less powerful, or at any kind of disadvantage. It will be a change, though, and it will require getting used to. That's where the honesty from politicians that I referred to above comes in. It's time for our leaders to stop pandering, get honest, and prepare us for the new world we're entering.