Trey Gowdy: F.B.I. Was Right To Deploy Informant Regarding Russia And Trump Campaign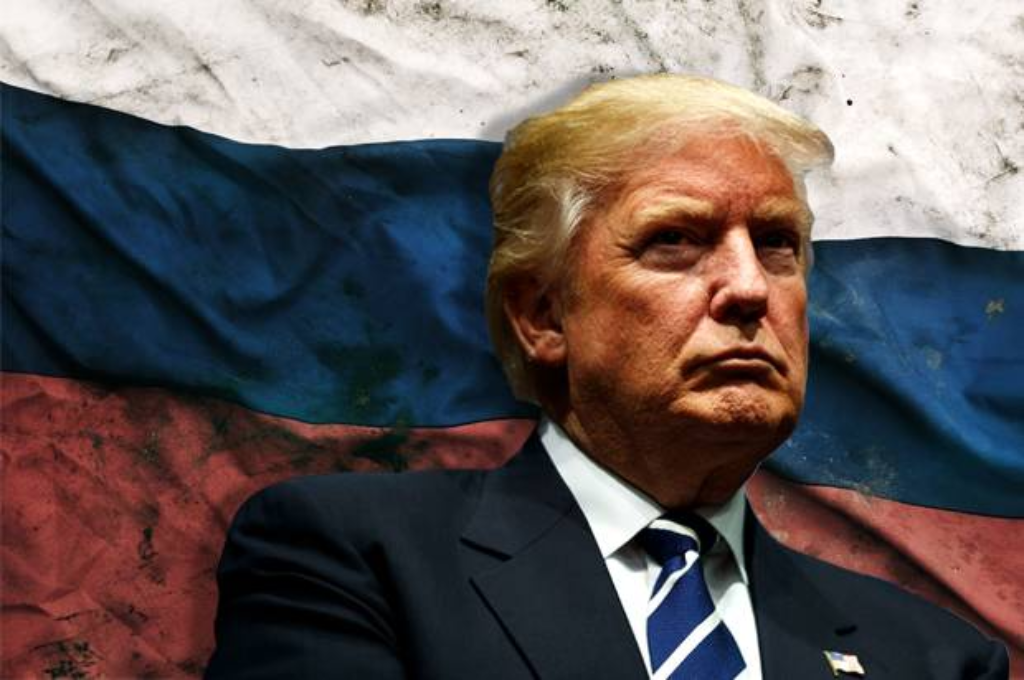 A top Republican lawmaker is breaking with the Trump Administration's latest efforts to undermine the Russia investigation:
A senior House Republican who was part of a highly classified Justice Department briefing last week said on Tuesday that the FBI acted properly when it deployed an informant to gather information from advisers to President Donald Trump's campaign in 2016.

Rep. Trey Gowdy (R-S.C.) said last week's briefing, convened by the Justice Department under pressure from Trump, convinced him even further that the FBI's information-gathering steps were appropriate.

"I am even more convinced that the FBI did exactly what my fellow citizens would want them to do when they got the information they got," he said in an interview on Fox News. He added that the information also suggested that the effort had "nothing to do with Donald Trump."

Recent reports have suggested that an FBI informant — a former academic who worked in several presidential administrations — approached multiple members of Trump's foreign policy team, including advisers Carter Page and George Papadopoulos. Trump has seized on that news to suggest nefarious surveillance, but Justice Department officials say informants are a staple of counterintelligence investigations like the one the FBI had launched to investigate Russian attempts to interfere in the 2016 election.

Gowdy said he understood Trump's frustration about public rhetoric on the Russia investigation by Democrats and intelligence officials, like former FBI Director James Comey and former CIA Director John Brennan. But he noted that the current top officials at the agencies, including FBI Director Chris Wray and Deputy Attorney General Rod Rosenstein, "now are all Trump appointees."

Gowdy's comments are a significant pushback against the president and his allies who have contended that the FBI's use of an informant amounted to explosive political proof that the Obama administration embedded a spy in his campaign — an accusation that hasn't been backed up by any available evidence.

According to Gowdy, the classified details also cut against the theory. In fact, he said, the FBI's actions appeared to support what Trump himself has at times demanded: that investigators pursue any attempts by Russia to infiltrate his campaign and efforts by the Kremlin to interfere in the election.

"It looks to me like the FBI was doing what President Trump said: 'I want you to do, find it out,'" Gowdy said. He added: "President Trump himself in the Comey memos said, 'If anyone connected with my campaign was working with Russia, I want you to investigate it.' Sounds to me like that was exactly what the FBI did."
Gowdy's remarks are significant in several respects. First of all, they push back against the claims that continue to be made and by his attorney Rudy Giuliani alleging that the F.B.I. had planted a "spy" inside the Trump campaign in the early stages of the Russia investigation, something that Giuliani admitted is basically just a strategy designed to undermine the Russia investigation. As I noted yesterday, that claim was apparently largely discredited by the facts presented to members of the House Intelligence Committee and the so-called "Gang Of Eight" from the House and Senate leadership. Though Gowdy is not a part of the second group, he was permitted to participate in the briefing by House Speaker Paul Ryan due to the fact he is widely seen as the member of the Intelligence Committee with the most knowledge of the Russia investigation and is also widely respected for the manner he approaches matters such as this with the eye of a lawyer rather than a politician. Second, Gowdy is a well-respected Republican who previously made his name as the head of the special committee that the House of Representatives established to investigate the Benghazi matter. Finally, and perhaps most significantly, Gowdy made these comments on Fox News Channel, where hosts such as Sean Hannity and Tucker Carlson have been pushing the so-called "Spygate" scandal even while their own reporters are debunking it, as this report yesterday from Shepard Smith demonstrates:
Holy shit, Shep is on a roll today.

In just 2 minutes Shep dismantles almost every single recent Fox News narrative.

"Trump claimed Feds spied on his campaign … calls it Spygate. Fox News can confirm it is not. Fox News knows of no evidence to support the president's claim" pic.twitter.com/nMk7uNhuZU

— Lis Power (@LisPower1) May 29, 2018
It's noteworthy, of course, that Gowdy is among the many Republicans who are leaving Capitol Hill at the end of their current term. Therefore, he obviously feels more free to push back against the Administration. This is why you see others such as Senators Jeff Flake and Bob Corker and Senator John McCain, who isn't retiring but who also is clearly at the point in his life where he basically feels as if he's immune from criticism, speaking out against Trump while other Republicans on Capitol Hill remain silent. While it's good to see some members of the GOP speaking up, it's not going to mean anything until people who aren't retiring start speaking up, and that's not likely to happen for rather obvious reasons.