Trump And Trumpism Are Endangering The Future Of The GOP
Thanks mostly to it's complete and enthusiastic embrace of Donald Trump , the Republican Party faces a bleak demographic future.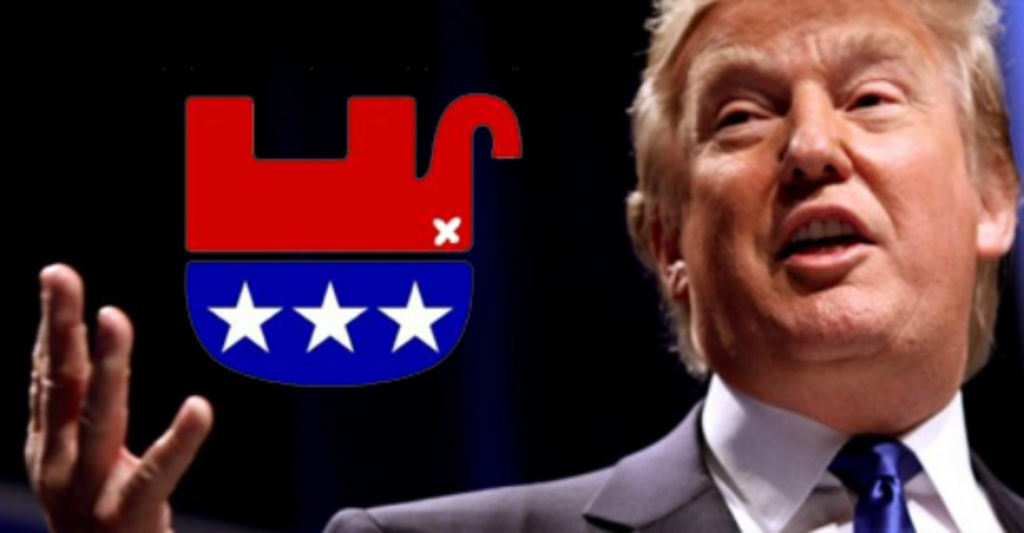 The biggest legacy of the Trump Administration may be the dismantling of the Republican Party:
Ever since Donald Trump's upset victory over Hillary Clinton in 2016, much of the media attention has been on how Democrats need to reconsider their strategy for winning voters in future elections, particularly Obama-to-Trump voters. But the results of the 2018 midterm elections suggest that Republicans have some soul-searching to do as well.

They lost the popular vote in six of the last seven presidential elections and suffered battering losses in the House in 2018. Republican strategists must grapple with how to keep their party viable nationally, and our data suggests that Trumpism may continue to hurt them in the future.

It has flown under the radar a bit, masked perhaps by the switch of millions of Barack Obama's voters into Mr. Trump's column, but in 2016 Mr. Trump did not receive support from a large segment of voters who pulled the lever for Mitt Romney in 2012. In fact, our data shows that 5 percent of Romney 2012 voters stayed home in 2016, while another 5 percent voted for Mrs. Clinton. These voters tended to be female, nonwhite, younger and more highly educated — the very voters Republicans feared would be alienated by a Trump victory when he was seeking the party's nomination.

Most strikingly, one-third of 2012 Romney voters who were under 40 in 2016 did not vote for Mr. Trump, but rather stayed home, voted for Mrs. Clinton or voted for a third-party candidate. Among the under-40 Romney voters who supported Mr. Trump in 2016, 16 percent appear to have defected from the party to vote for a Democratic House candidate in 2018. Of course, we don't know how they will vote in 2020, but what this means is that in the past two elections Republicans may have lost more than 40 percent of Romney voters born after 1976.

Republican House candidates performed worse among 18- to 39-year-olds than they have in decades. The voters Mr. Trump and his party lost in 2016 and 2018 represent the future of American politics. If the Republican Party becomes the party of the past — that is, of aging white men with less education — it could make winning elections increasingly difficult.

(…)

Perhaps unsurprisingly, given Mr. Trump's rhetoric, Mr. Trump shed a large share of 2012 Romney voters of color — precisely the type of voters that Republicans have been struggling to attract for some time. Among Romney-to-Trump voters, 91 percent were white (the breakdown for Romney-to-nonvoters was very similar, with 89 percent white). However, among Romney-to-Clinton voters, the nonwhite share was twice as large, 20 percent.

Mr. Trump also lost support from Romney-supporting college-educated voters. While only one in four Romney-to-Trump voters had a college degree, 39 percent of Romney-to-Clinton voters did, and 31 percent of Romney-to-nonvoters were college-educated.

Crucially, the Trump campaign alienated a lot of younger-to-middle-aged voters who had turned out for Mr. Romney in 2012. Four percent of Romney-to-Trump voters were under 30 years old in 2016. In contrast, 18 percent of Romney-to-Clinton voters were under 30, as were 21 percent of Romney-to-nonvoters. Each of these patterns should raise red flags for Republicans, even more so after 18- to 29-year-olds went from supporting Mrs. Clinton by a 25-point margin in 2016 to supporting House Democrats by a 44-point margin in 2018, according to the voter file firm Catalist.
Perhaps the most significant thing that Trump has done, though, is to accelerate the graying of the Republican Party, something that will eventually lead to the further shrinking of the party base as the population ages especially if younger voters remain as distant from the party as they are today While there are several alleged truisms that attest to the reality that it's not uncommon for people's political views to change over time, but actual studies have shown that partisan identity and voting behavior is something that people tend to adopt early in life and that they typically tend to carry on later in life. What this means for the GOP is that all those millennial voters they are losing to the Democrats are, at the very least, going to be very hard to get back, especially as long as the party remains associated with its current ideology that combines Trumpism and social conservatism to create a party that is largely anathema to people under the age of 50 or so.
This becomes especially true when you look at actual issues and the extent to which this impacts partisan identification. In areas such as immigration, international trade, and social issues such as LGBT rights, the Republican Party is distinctly out of step with where younger voters are. As these voters become a larger and larger part of the American electorate, while Republicans see their older, mostly white, base slowly die away, the party is likely to find it increasingly difficult to put together national majorities or to win in states that have been drifting away from the Republican brand since Barack Obama became President. This includes states such as Virginia, North Carolina, Georgia, Arizona, and Nevada, where we've seen Democrats make real gains on a statewide basis over the past decade, and it also is likely to eventually include states such as Florida and possibly even Texas, where changes in demographics are proving to be more favorable to Democrats than Republic.
As the authors of the piece quoted above note, though, Republicans are doing the exact opposite of what they need to do to win back voters who voted for Romney in 2012 and Clinton 2016 and to at least try to appeal to millennial voters in the future. On immigration and trade, for example, they are moving further and further away from the traditional Republican position that has defined the GOP going back at least thirty-nine years when Ronald Reagan and George H.W. Bush conducted a debate in which they effectively argued over which one of them was more open to immigration. You'd never see such a debate in the GOP today. Additionally, you'd have to see the GOP back away from the radical isolationism that the Trump Administration is adopting as a foreign policy which consists primarily of rejecting traditional alliances while cozying up to dictators in Russia, Turkey, Egypt, The Philippines, North Korea, and China. Finally, the party would need to step back from the social conservatism of the so-called religious right when it comes to both abortion rights and the rights of LGBT Americans not only when it comes to an issue like marriage equality but also when it comes to employment discrimination, discriminatory actions by Federal, state, and local governments, and the treatment of transgender Americans, which is quickly becoming a hot-button issue. In addition to all of this, the party will need to repudiate and Trump and Trumpism. As long as they remain associated both, they will be forever tainted in the minds of a class of voters that are quickly becoming the majority.  If they don't then the fate that awaits them will be rough indeed.