Trump Nominates Robert Wilkie As Next Veterans Affairs Secretary
After the Ronny Jackson disaster, President Trump has made a new selection for Secretary of Veterans Affairs.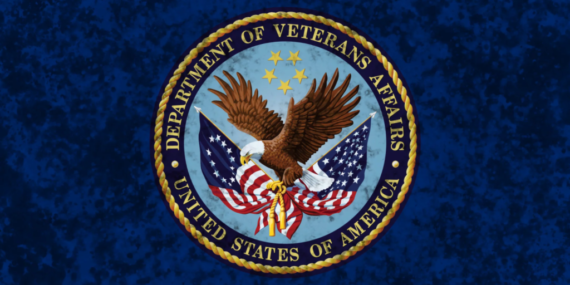 President Trump has nominated Robert Wilkie, who has been serving as Acting Secretary of Veterans Affairs, as his selection for Secretary of Veterans Affairs:
President Donald Trump on Friday tapped Robert Wilkie, a veteran GOP aide and acting veterans affairs secretary, as his choice to become the department's permanent leader.

Trump announced Wilkie's selection ahead of scheduled remarks at a White House prison reform summit, telling the crowd that the nominee-in-waiting didn't know about the news and quipping that he had "ruined the surprise."

Wilkie, confirmed by the Senate for a Pentagon post last year, has led the VA in an acting capacity since March.

As a former adviser to Sen. Thom Tillis (R-N.C.) and longtime Republican hand, Wilkie's path to taking the VA's permanent helm will likely be smoother than the turbulent bid of Ronny Jackson, the president's former personal physician. Jackson withdrew from consideration to lead the VA last month amid scandal over his workplace behavior.
Prior to his current position, Wilkie had served as Undersecretary of Defense for Personnel and Readiness since November of last year. Prior to that, and before serving as a top aide to North Carolina Senator Thom Tillis, Wilkie had served as Assistant Secretary of Defense for Legislative Affairs under President George W. Bush. When the previous Secretary of Veterans Affairs David Shulkin was dismissed, Wilkie was moved over from his Pentagon position to serve as Acting Secretary, although there was a minor controversy at the time because the law under which Wilkie was moved into the Acting Secretary position provides that the President can move someone who was confirmed by the Senate for a different Cabinet or sub-Cabinet position if the person they are replacing "dies, resigns, or is otherwise unable to perform office functions." At the time Shulkin, who pushed back against the White House narrative after his departure and insisted that he was fired rather than resigning. In that case, Shulkin arguably should have been replaced by the person currently serving as Deputy Secretary of Veterans Affairs. The issue never came to a head, though, because it doesn't appear that anyone pushed the issue.
Initially, of course, President Trump had named Admiral Ronny Jackson, who had been serving the White House medical office since the Bush Administration and serving as the chief physician for the President since roughly the middle of former President Obama's second term. Jackson's nomination, though, quickly hit the rocks as accusations about professional and personal misconduct began to mount. By the eve of the scheduled start of his confirmation hearings in later April, though, it was clear that he was likely to be rejected by the relevant Senate Committee and that his nomination was quickly losing support on the Senate floor even from Republicans. Because of this, Jackson withdrew his nomination and the process to find a new nominee went forward.
Even without the accusations, Jackson's fitness for the position of Secretary of Veterans Affairs was always questionable. Outside of running an office in the White House that consists of at most two dozen people, Jackson didn't have any other significant administrative experience and certainly didn't have anything in his record to indicate that he had the experience necessary to run the second largest department in the Federal Government behind the Pentagon itself. To put it bluntly, the VA is a large,  cumbersome, and widespread bureaucracy that, as we've seen in recent years, has raised serious questions and in some cases may have led to the deaths of patients awaiting care. As I've said in the past, it is in need of much-needed reforms that only Congress can bring about via legislation, but that doesn't seem likely any time in the near future.
Because of this, the selection of a leader for the department is crucial. What the job requires is someone who has significant experience leading and managing large organizations, preferably someone with administrative experience in the medical field. Wilkie's positions at the Pentagon arguably give him at least some level of experience in that regard, and certainly far more than Jackson had at the time that he was named to the position. Whether he will be able to bring order to the disorder that is the Department of Veterans Affairs is unclear, he's certainly going to need a lot of luck, and no small degree of help, in getting the job done.