Trump Wants to Push 'Stolen Election' Claim in Senate Trial
The man still can't get out of his own way.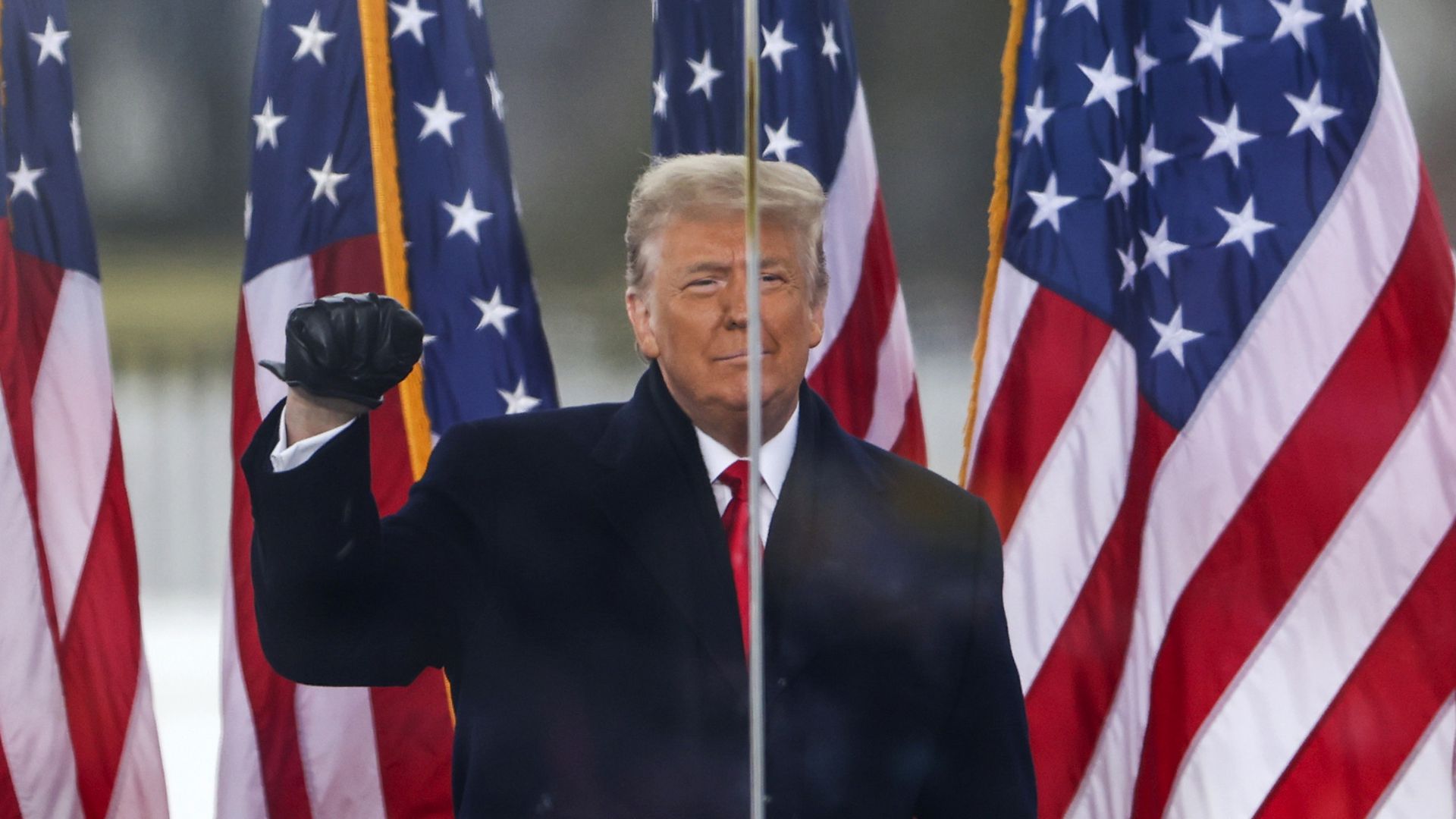 We learned over the weekend that the legal team who were hired to handle Donald Trump's defense during his impending Senate impeachment trial had quit. Now we know why.
WaPo ("Trump's legal team exited after he insisted impeachment defense focus on false claims of election fraud"):
The implosion of former president Donald Trump's legal team comes as Trump remains fixated on arguing at his second impeachment trial that the 2020 election was stolen from him, a defense that advisers warn is ill-conceived and Republican strategists fear will fuel the growing divide in the GOP.

South Carolina lawyer Karl S. "Butch" Bowers Jr. and four other attorneys who recently signed on to represent the former president abruptly parted ways with him this weekend, days before his Feb. 9 Senate trial for his role in inciting the attack on the U.S. Capitol. On Sunday evening, Trump's office announced two new lawyers were taking over his defense.

Two people familiar with the discussions preceding the departure of the original legal team said that Trump wanted them to make the case during the trial that he actually won the election. To do so would require citing his false claims of election fraud — even as his allies and attorneys have said that he should instead focus on arguing that impeaching a president who has already left office is unconstitutional.

That approach has already been embraced by many Republican senators, many of whom cited it when they cast a test vote against impeachment last week.

Trump's lawyers had initially planned to center their strategy on the question of whether the proceedings were constitutional and on the definition of incitement, according to one of the people, who, like others interviewed for this report, spoke on the condition of anonymity to describe the internal conversations.

But the former president repeatedly said he wanted to litigate the voter fraud allegations and the 2020 race — and was seeking a more public defense of his actions. Bowers told Trump he couldn't mount the defense that Trump wanted, the person said.

"It truly was mutual," the person said. "The president wanted a different defense. The president wanted a different approach and a different team."
A Trump spokesman has called this report "fake news," which means it's definitely true.
Leaving aside that Trump was impeached while he was still in office and that the question is about whether the Senate can try him now, the idea of continuing to press the "stolen election" nonsense as a cornerstone of the defense is insane. Beyond the fact the neither Trump nor any of his lawyers have managed to produce even a shred of evidence for the claim, it's irrelevant to the case. Even if the election had been blatantly stolen—and, again, there's no evidence of that—it would still be a high crime to insight a violent attack on the Capitol.
The two-pronged argument his lawyers were proposing—it's unconstitutional to try a former President in this venue and, even if it weren't, his speech didn't amount to incitement—is a much more promising strategy. The former is not only quite plausible (I come down on the other side but it's a close call) but one that enough Senators to deny conviction have already signified by their vote they agree with. The latter, too, is more than arguable.
Now, it's perfectly reasonable to claim that Trump believed that the election was stolen as an explanation for his continued flouting of that claim, including in the pre-riot speech on January 6. That would likely strengthen the free speech claim, to the extent that the Senate sees the "incitement" charge as a criminal charge requiring precise guidelines in accordance with Supreme Court decisions rather than a moral charge about a President's duty to faithfully uphold the laws. But it's nuts as a standalone pillar.
On Sunday evening, Trump's office announced in a statement that Atlanta-based trial attorney David Schoen and Bruce L. Castor Jr., a former district attorney in Montgomery County, Pa., would lead his defense team. The two lawyers will bring "national profiles and significant trial experience in high-profile cases to the effort," the statement said.

Schoen previously served as a lawyer for Trump adviser Roger Stone when he sought to appeal his conviction for lying and witness tampering in a congressional investigation. He also was in discussions with financier Jeffrey Epstein about representing him days before his death while awaiting sex-trafficking charges and has said he does not believe Epstein killed himself. During his time as district attorney, Castor had declined to prosecute actor Bill Cosby and was later sued by accuser Andrea Constand in a case that was settled.
Only the best people.