What Did Pakistan's Government Know?
And when did it know it?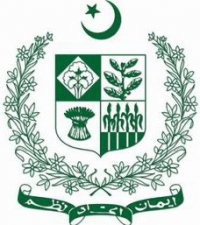 And when did it know it? The Christian Science Monitor notes that the northeastern Pakistani town in which Osama Bin Laden was found and killed is a military town, the home of Pakistan's military academy:
The world's most wanted terrorist, Osama bin Laden, made his last stand in Pakistan – but far from the lawless Afghan border, where he was believed to be hiding out. Instead, US forces killed him in the military town of Abbottabad, a short jog from Pakistan's version of West Point and 75 miles north of the capital.

Neither Pakistani nor American military operations have targeted the city in the past. The location raises questions as to how long the Pakistani military knew of the Saudi extremist's hiding spot and whether they shielded him.

"It seems deeply improbable that Bin Laden could have been where he was killed without the knowledge of some parts of the Pakistani state," says Mosharraf Zaidi, a leading Pakistani columnist, noting Abbottabad's strategic importance.
Named for the first British Deputy Commissioner of the area, James Abbott, Abbottabad is a town of 120,000 or more people and is known for its pleasant climate and academic institutions.
To my eye the most benign explanation for an inability of Pakistan's intelligence apparatus to locate Bin Laden there is that they weren't looking very hard. Other possible explanations are incompetence or that the ISI was deliberately conniving to protect him. Questions are bound to be asked.
Two of my colleagues here at OTB, Doug Mataconis and Alex Knapp, have already started asking questions, Doug drolly remarking that Pakistan had "some `splainin' to do". They aren't the only ones asking questions. The Pakistanis themselves are asking a few.
For example Zafar Hillay, a former Pakistani diplomat, is quoted as wondering about the competence of Pakistan's intelligence: "I think it is a failure of our intelligence – the fact that he can hang around in Abbottabad for so long and we didn't know."
Nadeem F. Paracha, writing at the English language Pakistani newspaper, Dawn, is more pointed:
Respected journalists and analysts like Najam Sethi, Ayesha Siddiuqa, Hasan Askari and Farrukh Saleem are right to suggest that large sections of the country's intelligence agencies are using certain media personnel and politicians to drown America's concerns about Pakistan protecting certain al Qaeda members and those belonging to
militant Islamist outfits that America says the Pakistani establishment considers to be 'friendly.'

Nevertheless, whereas the largely knee-jerk and quasi-reactionary narrative peddled in the name of ghairat in the media and from the mouths of some politicians and TV anchors is now sounding as empty as empty can be, the government and the military-establishment will have to think on its feet.

With Osama's dramatic demise, the Pakistani establishment cannot hide anymore behind the padding its clumsy doings in the war against terrorists was being provided to them by sympathetic media men.

They have to answer one very simple question: In spite of the Americans claiming that Osama was hiding somewhere in Pakistan, why did the Pakistani military, who too has lost numerous soldiers in its war against al Qaeda and the Taliban, continued to deny it?
Meanwhile, French Le Monde muses about American political support for continuing operations in Afghanistan now that Bin Laden is dead:
Pour l'opinion publique américaine, qui n'entre pas dans ces détails complexes, la mort de Ben Laden diminuera encore le sentiment que la guerre en Afghanistan est nécessaire. En ce sens, elle va peser sur Barack Obama pour qu'il commence effectivement un retrait des troupes américaines en juillet de cette année, comme il s'y est engagé. Il pourrait annoncer à cette date le départ de quelque cinq mille soldats américains sur les cent mille qui sont engagés en Afghanistan.
Translating just a snippet: "…the death of Bin Laden will again diminish the sense that the war in Afghanistan is necessary".