What Lessons Will The GOP Learn From The Shutdown?
Will the GOP learn the right lessons from the just-concluded showdown? That remains to be seen.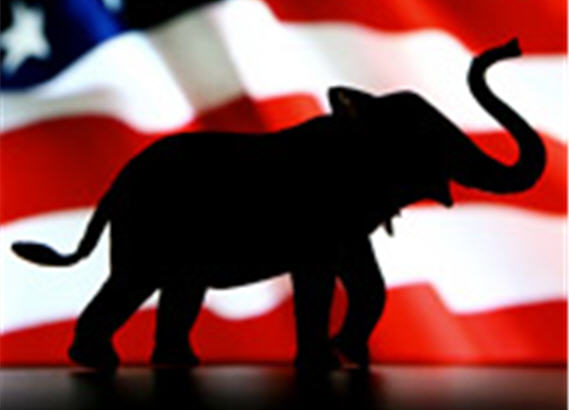 In the wake of the shutdown showdown, there's been much discussion about what this all means for the Republican Party going forward. Without a doubt, the party suffered what can only be termed an embarrassing defeat in the entire three week long drama. Not only did they pin their hopes to a foolish attempt to defund the Affordable Care Act that most party leaders knew had absolutely no chance of succeeding, but they have suffered significant damage in public opinion polls. Even if that damage is only short term, it already seems likely to have helped lock in a probably Democratic victory in the Virginia Governor's race, and may end up impacting House and Senate races in 2014. As I've already noted, this has led to rather open warfare between the GOP's Tea Party and more traditionally conservative wings that seems likely to continue for some time. How that particular conflict turns out depends, in no small part on whether or not the party has learned the lessons that the recent crisis is trying to teach. So far, the signs don't look particularly promising in that regarding.
Former Congressman, and current Morning Joe host, Joe Scarborough, who was on Capitol Hill for the epic shutdown battles in 1995 and 1996, is among those arguing that his party isn't exhibiting any signs of learning these lessons:
"This has all happened before and it will happen again" are the first words to that sweet movie about eternal youth. Unfortunately, those lines also fit a bit too snugly on the carcass of a political movement that seems incapable of learning from past mistakes. Chances are good that Republicans will continue getting blindsided by political events until Republican leaders stop cowering to public figures who insist on filtering out all realities that are in conflict with their preexisting worldviews.

If this sounds all too familiar, it's because Republicans were licking their wounds around this time last year after being blindsided by a presidential election whose outcome they should have seen coming a mile away. But ignorance was bliss as conservative politicians and talkers pushed bogus polls and political fairy tales to angry voters who were once again on the losing side of history. Media outlets that released polls showing President Obama winning were attacked as biased and conservatives who warned of Romney's weaknesses were rhetorically burned at the stake as heretics.

Barack Obama won again and Republican leaders swore that next time would be different.

Well, next time came one year later, and one year later, way too many conservatives once again found themselves shocked by the obvious. The Shutdown Strategy was doomed from the start even though conservatives like myself, Scott Walker, Tom Coburn and Charles Krauthammer agreed with The Wall Street Journal's editorial page's early assessment that Ted Cruz's approach would lead to political disaster. It did, and yet I understand why Cruz and his allies ignored smart conservative advice. It wasn't so long ago that congressmen like Steve Largent, Matt Salmon, Tom Coburn and myself saw similar political warnings from senior Republicans as a sign of timidity and weakness. And then Bill Clinton cleaned our clocks, got reelected, and put the 1994 Revolution on its heels for good. Two decades later, conservatives wandered into that ambush again.

(…)

That is the crazy thing about the GOP's latest battle. As Jonah Goldberg noted in National Review, this is not an epic ideological battle between Rockefeller Republicans and Goldwater conservatives. It is instead a legislative skirmish between Republicans who oppose Obamacare and wanted to use a two-month continuing resolution as a legislative device to undermine the law, and on the other side those who oppose Obamacare but did not think that tactic would work.

This was a big, fat nothing-burger turned into a gladiatorial grudge match by a blizzard of 30-second ads and tactical ignorance. As the smoke clears, we now see a Republican Party holding on to its lowest ever ratings
Steve LaTourette, another former Republican Congressman who representing Northeastern Ohio's 19th (later the 14th) Congressional District before stepping aside last year in no small part because of his frustration over the radicals in his own caucus, makes similar points:
We know the Affordable Care Act is deeply unpopular. But one of the few things even less popular than Obamacare is how the Republicans have handled opposition to it. Three out of four disapprove of our suicidal "defund Obamacare" strategy. To win in next year's mid-terms and the 2016 presidential election, we need to turn those numbers around.

The first thing congressional Republicans need to recognize is that we have an obligation to govern, not just sit on the sidelines saying no. If we want voters to give us the keys to the White House and to put us back in control of the Senate, we must earn their trust. We must prove we are more interested in doing their work than engaging in pointless partisan bickering.

There is no way forward for the Republican Party until we settle this most basic question: Why are we losing? Until that is settled, the GOP circular firing squad will continue. And so long as Republicans spend more time pleasing the amen choir than reaching out to new voters, the party will become increasingly poisonous as a brand, and we will keep losing.
Perhaps what's most remarkable about the manner in which conservatives have reacted to the aftermath of the fiasco of the past three weeks is the manner in which before, during, and after the entire affair they rejected the advice and insight of those who had been through a not dissimilar showdown between the Legislative and Executive Branches. Rather than recognizing beforehand the fact that they were engaged in what was quite obviously a doomed plot to undo the Affordable Care Act by tying it to the continuing operation of the Federal Government, and completely ignoring polling in late September that indicated quite clearly that the GOP would get blamed more than anyone else if the Federal Government shutdown, they proceeded forward with a strategy that could not possibly succeed. Now, the rest of the Republican Party is left with the aftermath of that decision and, as I've noted, they ended up with an ending that made the entire shutdown look like a fight over absolutely nothing. Which, of course, it was.
Looking at things objectively, it seems rather obvious that the GOP lost the shutdown battle because they were pursuing a strategy that could not possibly succeed. Without control of the Senate and the White House, there was simply no way that they were going to make significant dents in the Affordable Care Act. Senate Democrats, even those up for reelection in red states like Arkansas, Alaska, Louisiana, and North Carolina, were not going to agree to it, and President Obama was not going to give in on the biggest legislative package of his first term as part of a budget showdown. That became even more apparent as the crisis went on and the polling clearly indicated that the public opposed the idea of keeping the government shutdown or holding the debt ceiling hostage over Obamacare. The lesson that should be drawn from what happened, obviously, is that the party needs to pick its legislative battles carefully. Rather than risking everything on a doomed strategy, the party would do better to concentrate on achievable goals such as, well, spending and tax reform, which has the benefit of actually being germane to a budget bill. Using a government shutdown showdown to try to achieve policy goals in other areas would clearly seem to only lead to disaster. The other lesson, of course, is that if Republicans want to achieve their policy goals, they need to do more than just win control of the House of Representatives, they've got to focus on the Senate in 2014 and the White House in 2016, and they've got to do so with candidates who are actually capable of winning rather than ideologically pure candidates who end up losing races that should have been winnable. Whether Republicans actually figure either of those two things out is something only time will tell.