Worst Figures in American History
If you think Jimmy Carter is the Worst Figure in American History, you really need to read more.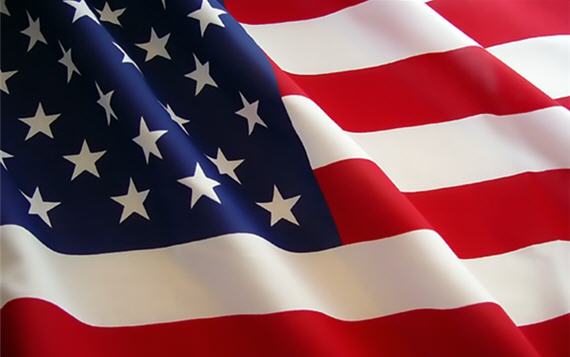 John Hawkins' unscientific survey of conservative bloggers on The 25 Worst Figures In American History is revealing.  Aside from Richard Nixon and a couple of traitors and assassins, the list is almost completely made up of Democratic politicians and liberal activists:
23) Saul Alinsky (7)
23) Bill Clinton (7)
23) Hillary Clinton (7)
19) Michael Moore (7)
19) George Soros (8)
19) Alger Hiss (8)
19) Al Sharpton (8)
13) Al Gore (9)
13) Noam Chomsky (9)
13) Richard Nixon (9)
13) Jane Fonda (9)
13) Harry Reid (9)
13) Nancy Pelosi (9)
11) John Wilkes Booth (10)
11) Margaret Sanger (10)
9) Aldrich Ames (11)
9) Timothy McVeigh (11)
7) Ted Kennedy (14)
7) Lyndon Johnson (14)
5) Benedict Arnold (17)
5) Woodrow Wilson (17)
4) The Rosenbergs (19)
3) Franklin Delano Roosevelt (21)
2) Barack Obama (23)
1) Jimmy Carter (25)
As Steve Bainbridge and Jim Geraghty have already noted, this is just bizarre.   Bainbridge rightly observes that the list "reflects the partisan passions of the moment, not anything resembling a serious verdict of history."  Instead, he prefers traitors, terrorists, and racists as his Worst Americans.  Geraghty says these are merely "the top figures who bug conservative bloggers" and thinks more mobsters and serial killers should have made the list.
I sometimes participate in John's polls but this one is actually too much work.  It's pretty easy to come up with a list of Greatest Americans – Washington, Jefferson, Franklin, Edison, etc.   But Worst Figures?  That's pretty hard.
To me, such a list should be reserved for people who had a large impact and who intentionally did evil, not simply those who acted according to the widespread beliefs of the day that are now viewed as repugnant.
Mobsters and serial killers?  Pretty bad folks.  But their impact was pretty limited in the grand scheme of things.
Traitors and terrorists?   The Rosenbergs were pretty villainous although, frankly, they'd probably never have come to mind.  Ditto Tim McVeigh or Aldrich Aimes.  And I find it pretty hard to get too worked up over Benedict Arnold, even though his name is synonymous with treason.  Not only did his plot fail but, as a technical matter, he was in fact a British subject.
Politicians?  The crimes against the American Indians were pretty heinous.  Slavery and Jim Crow, too.   But those weren't perpetrated by single individuals.  The incarceration of the Japanese during WWII was FDR's decision alone but it's hard to put a man who was elected president four times and widely considered one of our greatest presidents onto this list.
Presidential assassins?  These people are especially villainous, taking into their own hands the judgment of hundreds of millions.   So, certainly, John Wilkes Booth and Lee Harvey Oswald make the list.    Then again, the names of Charles Guiteau and Leon Czolgosz, the men who murdered James Garfield and William McKinley, are figures of trivia; indeed, I had to look them up.   And there have been perhaps two dozen unsuccessful attempts and plots against presidents and I can't imagine, say, Squeaky Fromme making such a list.
UPDATE: Basil expands on a point John Personna makes in the comments:   Hawkins' list is rank ordered by number of mentions, not intensity.  That 25 of 43 people thought Jimmy Carter was one of the 20 worst Americans — garnering him more mentions than any other single figure — doesn't mean that any of those people thought Carter was the worst figure on the list.   Fair enough.
Rick Moran and others have pointed out that my recollection of Benedict Arnold's misdeeds is too kind.   I vaguely remembered that he plotted to turn West Point (then decades away from being a military academy, instead being a key vantage point on the Hudson River) over to the Brits and failed miserably and that he lived a life of quiet ignominy in London after the war.  I'd forgotten that he subsequently led British troops in a slaughter of citizens of his erstwhile home.    And, while he was, like all of the Revolutionaries, a British subject under law, he was born and raised in New England.