American Public Strongly Supports Statehood For Puerto Rico
In contrast to the idea of granting statehood to the District of Columbia, the American public appears to strongly support statehood for Puerto RIco.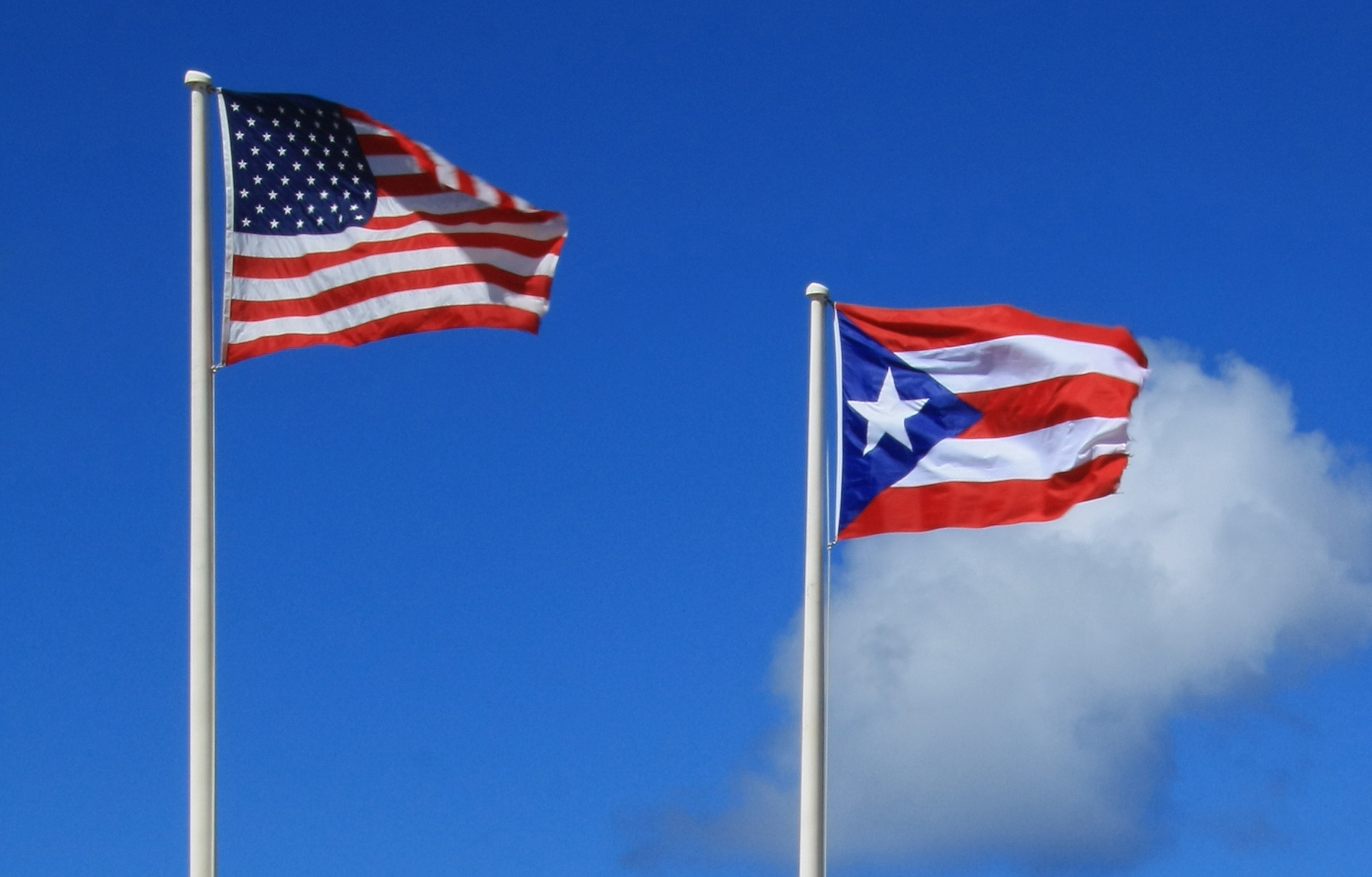 In sharp contrast to public opinion regarding statehood for the District of Columbia, a new poll indicates that most Americans support statehood for Puerto Rico:
Two in three Americans support statehood for the island of Puerto Rico, according to a Gallup Poll released Thursday morning.

The 66 percent support for admitting the island as the 51st state is consistent with polling dating to the early 1960s. Support is highest among Democrats, younger voters, and nonwhite voters. But while nearly half of Republicans also back the proposal, the party's leaders do not.

resident Donald Trump, who has disparaged Puerto Rico's leadership and faced criticism for the federal government's slow response to devastating Hurricane Maria, has said he is an "absolute no" on Puerto Rico statehood. Senate Majority Leader Mitch McConnell recently said granting the island statehood and full representation in Congress would be "full-bore socialism."

The high level of public support for Puerto Rico statehood stands in stark contrast to the public's overwhelmingly negative views on statehood for Washington, D.C., which most voters, including most Democrats, said they oppose in another recent Gallup Poll, and comes as political and legal turmoil rocks Puerto Rico.
More directly from Gallup:
Two in three Americans (66%) in a June Gallup survey said they favor admitting Puerto Rico, now a U.S. territory, as a U.S. state. This is consistent with the 59% to 65% range of public support Gallup has recorded for Puerto Rico statehood since 1962.

While still a minority, the 27% who oppose making Puerto Rico a state is up slightly from the prior three readings, while the 7% with no opinion is relatively low.

Americans' current support for Puerto Rico statehood stands in contrast to their opposition to admitting Washington, D.C., into the union, which they oppose by about a 2-to-1 margin.

The U.S. annexed Puerto Rico in 1898, at the conclusion of the Spanish-American War. In the century that followed, Congress granted the island certain autonomies, and Puerto Rico currently functions in many ways like a U.S. state. But there are key differences between its status and those of the 50 U.S. states, including that residents of Puerto Rico do not pay federal income tax and cannot vote in U.S. general presidential elections.

At the ballot box, Puerto Ricans have supported statehood in referendums conducted over the past decade. For example, 97% of voters cast their ballots in favor of statehood in 2017. However, the low 23% turnout rate in the 2017 referendum has given statehood opponents ammunition to cast doubt on the vote's legitimacy, particularly because leaders opposed to statehood urged their sympathizers to boycott the election.

(…)

Majorities across key subgroups favor making Puerto Rico a U.S. state, with higher support among Democrats (83%), adults aged 18 to 29 (80%) and nonwhites (74%).

Republicans are mixed on the question of statehood for Puerto Rico, with 45% favoring statehood and 48% opposed. Just before Gallup put this latest poll into the field, Republican Senate Majority Leader Mitch McConnell said that admitting Puerto Rico and Washington, D.C., as U.S. states would amount to "full-bore socialism" because of the consequences of adding four Democratic senators to the U.S. Senate. Recent efforts to make Puerto Rico the 51st state, however, have garnered considerable congressional Republican support — and the politician representing the island in the U.S. House of Representatives is a Republican herself. And though President Donald Trump has said he is an "absolute no" on Puerto Rico statehood, the four previous Republican presidents — from Gerald Ford to George W. Bush — have supported or have expressed support for statehood for Puerto Rico.
As Gallup goes on to note, though, the likelihood of the island Commonwealth achieving statehood anytime soon is complicated by politics in both San Juan and Washington:
What complicates the territory's path to statehood now is not U.S. public opposition, but rather a series of political events that have unfolded both in San Juan and in Washington.

In San Juan, the governor's committed push for statehood may now be jeopardized by scandals within his administration, which have led to thousands of residents protesting outside the governor's mansion, calling on him to resign. And if the mayor of San Juan defeats him in the 2020 gubernatorial election, her anti-statehood platform may put a stop to further statehood efforts.

Meanwhile, in Washington, any efforts to make Puerto Rico a state will find opposition in the U.S. Senate leadership and in the White House, where Trump maintains a running feud with some of the island's politicians over their criticisms of the federal government's handling of the response to Hurricane Maria.
The issue of statehood for Puerto Rico is one that has been heavily debated, and voted on, both in the mainland United States and on the island Commonwealth for the better part of a decade now. Among Americans as a whole. the idea of Puerto Rican statehood is one that a majority of Americans have supported for some time now, although there has been something of a divide along party lines. Generally speaking, self-identified Democrats and independents have been more supportive of the idea than Republicans. In part, this is due to the realization among Republicans that allowing statehood would likely be of more benefit to Democrats on Capitol Hill than it would be to Republicans. This is especially true with regard to the Senate since it is expected that Democrats would be more likely to win the island's two seats than Republicans. Because of that, some proposals for Puerto Rican statehood have been accompanied by a proposal for statehood for the U.S. Virgin Islands, which many believe would be more likely to elect Senators that would ally with the Republican Party. Despite that, as the poll indicates, a plurality of self-identified Republicans support statehood.
On the island, the issue has been somewhat more complicated and played itself out in a series of referenda over the past forty years. As the list below indicates, public opinion on the question has shifted but it does seem as though statehood is the most favored option among citizens of the island at this time:
Despite apparent public support on the mainland for statehood, Congress is not likely to act or express any interest in granting Puerto Rico statehood any time in the near future. Part of the reason for this, of course, is political and rooted in the fact that any Congressional and Senate representation that a "State of Puerto Rico" would send to Washington would be overwhelmingly Democratic. This isn't an unusual response to statehood petitions that Congress has received over the past two centuries. On more than one occasions, political forces in Washington were able to successfully block statehood applications based on the fact that the proposed state would result in one major party or the other benefiting from the addition to the Union. Additionally, there have been more than one example of two states being admitted at roughly the same time. The most notable times this happened, of course, was in the 19th Century when the statehood applications of several states were complicated by the issue of the expansion of slavery. This resulted in laws such as the Missouri Compromise and the Kansas-Nebraska Act. There were also political motivations behind the admission of Alaska and Hawaii in 1959. In addition to the political concerns, the current financial status of Puerto Rico makes the admission of the island as a state unlikely for the time being. As it stands, Puerto Rico already receives considerable financial assistance from the Federal Government. Statehood would increase that significantly, as would the fact that the combination of Puerto Rican representation in Congress would likely combine with representatives from states with large Puerto Rican populations to push through increased aid to the island.
The interesting question is how one explains the significant differences between public support for statehood for the District of Columbia and statehood for Puerto Rico. One possibility, of course, is that Puerto Rican statehood is an issue that has been on the table for more than fifty years whereas D.C. statehood is one that only really comes up when Democrats have control of all or part of Congress. Another possibility is the fact that the American public is simply more likely to support statehood for the territorially larger and more populated island than it is for Washington D.C., which is currently the nation's 20th most populated city. Finally, it may simply be that the public sees more merit in the idea of statehood for Puerto Rico than it does statehood for a city that has fewer residents than cities such as Jacksonville, Florida, Austin, Texas, Columbus, Ohio, and Indianapolis, Indiana.
Be that as it may, because of political considerations statehood for Puerto Rico seems to be no more likely than it is for Washington, D.C.