Ann Romney Wants Her Husband's Republican Critics To Shut Up
The Romney campaign seems to be responding to criticism by pretending it hears no evil.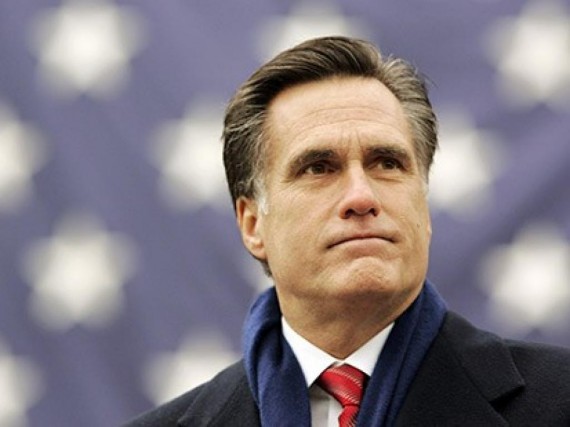 It's been a rough two weeks for the Romney campaign, largely of its own making. Last week, an ill-timed and tone deaf statement on the September 11th attack in Benghazi led to the loss of a news cycle and deprived the campaign of the ability to criticize the Obama White House for its own inept handling of the messaging after the attack. This week, Romney was faced with his own words being played back to him, words that made it sound like he was writing off half of the American population. Through it all, the polls seemingly kept getting worse and worse on both the national and state levels. As a result, we've seen reports about tension inside the Romney campaign itself, criticism from Republican politicians and lawmakers,  and the announcement of a reboot that hasn't seemed to get off the ground. For two weeks now, the talk even from people who support Romney has been rather gloom-and-doomish to say the least.
Apparently, the whole thing is taking its toll even on the candidate's wife:
Ann Romney says fellow Republicans who've criticized her husband need to "stop it" and realize "how lucky" the party is to have Mitt Romney as its nominee.

During an interview early this evening with Radio Iowa, Mrs. Romney directly addressed her fellow Republicans who've criticized her husband.

"Stop it. This is hard. You want to try it? Get in the ring," she said. "This is hard and, you know, it's an important thing that we're doing right now and it's an important election and it is time for all Americans to realize how significant this election is and how lucky we are to have someone with Mitt's qualifications and experience and know-how to be able to have the opportunity to run this country."

The criticism and very public hand wringing from Republicans comes as national polls show the race between Romney and President Obama is essentially tied.

"It's nonsense and the chattering class…you hear it and then you just let it go right by," she told Radio Iowa. "…Honestly, at this point, I'm not surprised by anything."
Here's the audio of Romney's remarks (via HuffPo):
Jonathan Tobin seems sympathetic to Mrs. Romney's argument but points out that it's the campaign that has brought this on:
Mrs. Romney's reaction is understandable. There is something terribly off-putting about the condescending attitude of writers like Peggy Noonan who wrongly attacked the candidate for quickly pushing back on the administration over the Libya debacle and then jumped on the 47 percent video with both feet. Beset as the Romney campaign is by a hostile mainstream media and a ruthless and nasty Democratic attack machine, the last thing she or anyone else associated with her husband's candidacy needs is a shot from what is presumably their own side. What she wants is for all those opposed to President Obama to close ranks behind Romney and to push back on the narrative that he is failing. No doubt many conservatives feel the same way. But as much as some of the conservative kibitzers are off the mark, it must be admitted that their angst is merely the inevitable product of Romney's gaffes and a campaign that has not exactly inspired confidence.
Daniel Larison, though, argues that her response is indicative of what's going on inside Team Romney:
Calling for critics to be quiet and close ranks may be an understandable reaction, but it's one that tells us several unflattering things about the Romney campaign. The campaign doesn't seem to be able to take constructive criticism from those that appear to be genuinely interested in helping them improve and recover from their mistakes. They believe that their own "side" shouldn't criticize them even when they blunder, which makes it easier for them to pretend that their blunders are just the product of hostile media coverage rather than a real error. They are more interested in responding to their critics than they seem to be in taking their advice seriously, which makes it more likely that they blunder badly later on.
It is somewhat understandable that Ann Romney would react in this manner to the pressures of the campaign, especially the last two weeks, and the criticism of her husband from people who are supposed to be allies, but just because it's understandable doesn't mean it's justified. The Romney campaign has been blundering its way through the General Election in a manner that seems rather bizarre given the manner in which they operated during the Republican primaries. Granted, running against Rick Santorum and Newt Gingrich is in no way like running against a professional campaign organization like Obama For America, but at least in those days people supportive of Romney's candidacy could point to a campaign that seemed to be operating the way a campaign that wants to win an election operates. Then, something happened after Romney won the election and, for some reason, the Romney campaign seemed wholly unable to either respond to the Obama campaign's attacks against it and now seems as gaffe prone a Rick Perry was a years ago. Is it really any wonder that some of Romney's fellow Republicans aren't very happy with the situation right now?  While some of them are no doubt acting out of self-interest (and what's wrong with that?), there are others who are just clearly frustrated by watching yet another Republican campaign blunder its way through an election.
Instead of telling people to shut up and march in lockstep behind Team Romney while they seemingly march off over a cliff, Ann Romney and everyone else in Boston should be listening to what they say, especially this excellent piece from Peggy Noonan this morning:
It is true that a good debate, especially a good first one, can invigorate a candidate and lead to increased confidence, which can prompt good decisions and sensible statements. There is more than a month between the first debate and the voting: That's enough time for a healthy spiral to begin.

But: The Romney campaign has to get turned around. This week I called it incompetent, but only because I was being polite. I really meant "rolling calamity."

A lot of people weighed in, in I suppose expected ways: "Glad you said this," "Mad you said this." But, some surprises. No one that I know of defended the campaign or argued "you're missing some of its quiet excellence." Instead there was broad agreement with the gist of the critique—from some in the midlevel of the campaign itself, from outside backers and from various party activists and officials. There was a perhaps pessimistic assumption that no one in Boston would be open to advice. A veteran of a previous Romney campaign who supports the governor and admires him—"This is a good man"—said the candidate's problem isn't overconfidence, it's a tin ear. That's hard to change, the veteran said, because tin-earness keeps you from detecting and remedying tin-earness.
Noonan suggests that Romney needs to bring in someone new to run the campaign and stop trying to run it himself, and she has a point. Given Romney's penchant for loyalty, though, I doubt it's advice that he's likely to take. Indeed, the Romney people are likely to respond to her advice the same way Chris Wallace of Fox News did this afternoon. That's unfortunate for them, because she and others are offering some constructive advice here that they really ought to listen to rather than trying to silence because they don't like to hear criticism.