Romney Campaign Refocusing By Focusing On, Well, Everything Apparently
The reported Romney "reboot" doesn't look very impressive.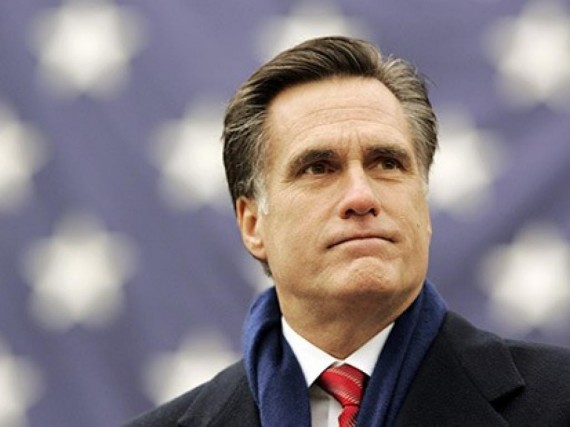 In addition to the Politico piece I wrote about this morning, the big political news of the day concerns the apparent plan by the Romney campaign to refocus the campaign by becoming more specific.  In some sense this addresses the concerns of GOP lawmakers and conservative pundits that I wrote about yesterday, as well as addressing the simple fact that the campaign totally failed to provide any kind of idea of its vision for a Romney Administration at the Republican National Convention and appears to be paying a political price for that. The problem, though, is that it appears that, instead of concentrating on a limited range of issues, Boston is going to flood viewers with a kitchen sinks worth of ideas that are likely to get drowned out in all the media coverage.
Politico, for example, reports that the strategy shift basically involves moving beyond merely a focus on the economy:
Mitt Romney, sensing an opening in the Middle East mess and catching flak from conservatives for giving too little detail about his policy plans, is rolling out a new and broader strategy to make the election a referendum on "status quo versus change," chief strategist Stuart Stevens told POLITICO.

The shift, which is to include much more emphasis on Romney's policy prescriptions, means he is scrapping the most basic precept of his campaign. From the time he began contemplating running again after his loss in the 2008 primaries, Romney's theory of the case has been a relentless and nearly exclusive focus on the listless economy.

But with polls showing Obama for the first time moving clearly ahead in important swing states— most notably, Ohio—Romney advisers concluded they had to make a painful course correction.

Stevens said the economy is likely to remain "the dominant focus" of the campaign. But ads and speeches will focus on a wider array of issues, including foreign policy, the threat from China, debt and the tone in Washington.

Stevens said the big, unifying question will be: "Can we do better on every front?"

On Monday, Romney unveiled a new ad, "The Romney Plan," that punches back at Obama's consistent emphasis on growing the economy for the middle class, and emphasizes what the Republican would do.

"My plan is to help the middle class," Romney says in the ad. "Trade has to work for America. That means crack down on cheaters like China. It means open up new markets."

A second Romney ad out Monday, "Failing American Families," is harsher, with a male narrator saying: "Barack Obama: More spending. More debt. Failing American families."
Buzzfeed, meanwhile, says that the campaign will be focusing more on social issues and other things that appeal to the Republican base rather than the economy:
 Mitt Romney's campaign has concluded that the 2012 election will not be decided by elusive, much-targeted undecided voters — but by the motivated partisans of the Republican base.

This shifting campaign calculus has produced a split in Romney's message. His talk show interviews and big ad buys continue to offer a straightforward economic focus aimed at traditional undecided voters. But out stumping day to day is a candidate who wants to talk about patriotism and God, and who is increasingly looking to connect with the right's intense, personal dislike for President Barack Obama.

Three Romney advisers told BuzzFeed the campaign's top priority now is to rally conservative Republicans, in hopes that they'll show up on Election Day, and drag their less politically-engaged friends with them. The earliest, ambiguous signal of this turn toward the party's right was the selection of Rep. Paul Ryan as Romney's running mate, a top Romney aide said.

"This is going to be a base election, and we need them to come out to vote," the aide said, explaining the pick.

Another adviser, who also discussed strategy on the condition of anonymity, described the campaign's key targets as Republican activists: "The people who are going to talk to their neighbors, drive them to the polls on Election Day, and hold their hands on the way in to vote."
The Washington Post, meanwhile, says the campaign is actually going to focus more on the economy than it has been:
Republican Mitt Romney, who last week struggled with his responses to amajor ­foreign-policy crisis in the Middle East, will now turn his focus back to the economy with a new offensive aimed at recharging a campaign that even some allies believe he is losing.

The Obama campaign, also sobered by the violent deaths of U.S. diplomats in Libya, seems willing to join Romney in a debate about the economy instead.

(…)

Both candidates were pushed off message in the wake of the Middle East turmoil that roiled the campaign last week. Obama was forced to defend his administration's handling of the crisis as Romney sharply criticized it. But Romney did not appear to make up any ground politically, and some Republican allies criticized him for too quickly politicizing the moment.

Romney is determined to reshape a congealing narrative that he has fallen behind Obama and will spend the next 21 /2 weeks before the first presidential debate articulating more concrete details of his five-step economic plan, according to campaign advisers.
All of this comes on a day when the campaign is finding itself once again sidetracked, this time by a process story about apparent infighting and disarray inside the Romney campaign, and after reports over the weekend that  campaign insiders had come to the conclusion that focusing on the economy alone would not be enough to win the election, and that the campaign needed to find a new direction. Whether that is true or not, it strikes me that we're at the point now where completely changing your campaign strategy isn't exactly the best idea. We are 50 days from the election, and a mere 16 days until the first Presidential Debate shortly after which people in many states will begin to show up for early voting. Changing course at this point comes off as a bit of a desperate maneuver, and threatens to end up being rather pointless if it ends up getting drowned in the deluge of campaign messaging that voters are going to be exposed to over the next seven weeks.
There are other problems with this change in strategy, at least as it's been announced. For one thing, there doesn't seem to be any focus at all. They're going to widen their focus to talk about issues other than the economy. No, wait, they're going to move away from the economy and start talking social issues in an effort to appeal to the base. On second thought, maybe they're going to talk about the economy after all. It all sounds incredibly disjointed and disorganized, as if they really don't have any idea what to do and the various parts of Team Romney are arguing among themselves about what to focus on. Because of this, Time's Alex Altman doesn't think much of anything is going to change:
The likeliest outcome of all these calls for change may be that little will change. Campaigns planning to re-calibrate their tactics generally don't advertise. So the promises to reshuffle the deck may reflect an effort to reset the race — acknowledging a rough patch so it can move on, assuaging conservative critics, dangling bait for the media — without actually changing much. It's the opposite of the infamous Etch-a-Sketch maneuver. Instead of quietly wiping the slate clean, the chorus trumpeting a strategy shift lends cover to keep the status quo.

On a "message call" the campaign held Monday morning with reporters, senior Romney adviser Ed Gillespie said the campaign would begin to zero in on the specifics of Romney's policies, with a "new emphasis and renewed emphasis," on how they would help middle-class voters. "The timing is right, at this moment, to reinforce the specifics of the Romney plan for the middle class," said Gillespie. The aftermath of a convention that focused on giving voters more information about Romney, he said, was a "natural time" to give them additional information about the polices the Republican nominee will promote.

(…)

[J]judging by the lack of specificity on the call, Romney isn't about to open the kimono too wide. Gillespie declined to cite the loopholes Romney's tax plan would close to meet its goal of balancing the budget while cutting rates, or name new government agencies Romney would merge or close. The approach Gillespie signaled — such as explaining how the approval of the Keystone Pipeline and offshore drilling would help the U.S. achieve energy independence by 2020 — is consistent with what Romney is already doing on the stump. What's more, Gillespie indicated the campaign was not intending to break ground with new ideas. "We're not rolling out new policy," he said.
If that's how things turn out, then perhaps it will be for  the best. As I noted above, the idea of radically changing the focus of a campaign this close to an election is a risky proposition to begin with. Moreover, since it doesn't seem as though the campaign has any idea what it wants to focus on, there really isn't any point in focusing on much of anything.
The message that comes out today's two top political stories, though, is one that says a lot about the state of the Romney campaign. Here we've got a campaign that came off what was, in retrospect, a lackluster convention that failed to deliver a significant bounce in the polls, and which now finds itself trailing the President in national polls and with a very narrow path to Electoral College victory. They are getting questioned by GOP lawmakers, conservative pundits, and people inside their own campaign. And, they are seeing their poll advantage on the economy and taxes slipping away from them. All of this with only 50 days left until Election Day, and even less time than that left until people start voting in early voting states. This is all the natural reaction of a campaign that thought it had a winning message, but which now finds itself falling behind with little time to make up the gap. The problem for Romney is that this kind of flailing puts forward the image of a desperate campaign and makes it that much harder to get any type of coherent message out over the next seven weeks, in which case the doom and gloom reports become something of a self-fulfilling prophecy.