Virginia Senate Race Shockingly Too Close To Call, Likely Headed For Recount
Arguably the most surprising Senate race of 2014 was in Virginia, and it's not over yet.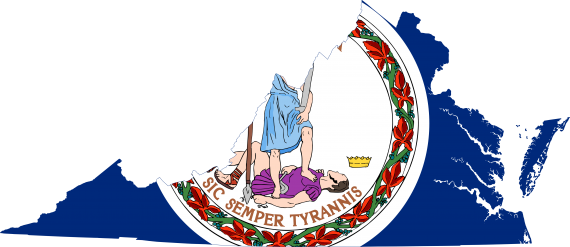 In what can only be interpreted as a sign that the national trends were far stronger than polling indicated, the Virginia Senate  race remains too close to call and likely headed for a recount:
Democratic Sen. Mark Warner is clinging to a small lead over Republican Ed Gillespie in an unexpectedly tight Virginia Senate race.

With nearly all precincts reporting, about 13,000 votes separated the two men — with Warner edging Gillespie by less than 1 percent of the vote.

Warner made a brief victory speech on Tuesday night, despite the fact that the Associated Press still considers the race too close to call.

"I come out of tonight's election energized, fired-up, ready to go. Let's make sure we get our country headed back in the right direction," he told a crowd of cheering supporters.

Virginia law does not have an automatic recount process but allows the loser in any race decided by less than a 1-percent margin to request one.

Gillespie declined to concede in brief remarks to supporters, urging patience with the final vote tallies and the few remaining outstanding precincts.

"We are going to accept whatever is the final outcome, but I owe it to the voters of Virginia, owe it to all of you, to make sure that the outcome is final before we make any final decisions on this end," he said in a short speech just before midnight. He added: "Let's just say together for a few more days — maybe longer, but we'll know better tomorrow."

Gillespie entered the race as a longshot candidate with deep ties to the Beltway establishment. Warner, meanwhile, started his Senate re-election race with the advantage of incumbency and a war-chest of millions. In addition, Gillespie faced the challenge of running as a longtime Washington lobbyist and insider.

Polls showed Warner, a former governor, with a consistent lead and high favorables throughout the race. As a result, many of the top outside groups on both sides stayed out of the contest, which was not seen as competitive.

Super PACs and nonprofits on both sides sunk a minuscule $2 million in total outside spending into the race. By contrast, outside spending has reached more than $80 million in the North Carolina Senate race, according to the Center for Responsive Politics.

Gillespie is a longtime Washington insider, a veteran lobbyist and former chairman of the Republican National Committee. In 2000, he joined with veteran Democratic insider Jack Quinn to create Quinn Gillespie & Associates — a top bipartisan government relations shop. He went back to politics in 2003 to helm the RNC during George W. Bush's reelection campaign.

Warner has served in the Senate since 2008, carving out a moderate profile as a self-described "bipartisan radical centrist." After leaving the governor's mansion in 2006, he was widely considered a potential candidate for president — but he declined the opportunity to run for Senate instead.

Despite Gillespie's longtime relationships with professional fundraisers, business interests and Republican donors, Warner outraised the Republican by more than 2-to-1 as of mid-October. Warner raised more than $16 million at the time of the last campaign finance report, while Gillespie raised just under $7 million.
More from The Washington Post:
Election officials in Virginia were preparing for a possible recount as U.S. Sen. Mark R. Warner was locked in a surprisingly tight race with Republican strategist and challenger Ed Gillespie.

With 99 percent of precincts counted, Warner was leading Gillespie by about 3,400 votes.

Brian W. Schoeneman, Fairfax County Electoral Board secretary, said county officials are readying for a potential recount.

"It's getting tight," Schoeneman said. "We're in recount territory."

He said that the election results, stored on flash drives, statements from voting machines, as well as provisional ballots are being delivered from each precinct to the county government building, where they will be kept in a sealed room overnight.

As an extra precaution against tampering, armed guards will stand watch outside the room throughout the night, he said.

The actual ballots are being taken to the court house, where they will be sealed in a vault, he said.

In Virginia, the trailing candidate can request a recount if the difference between the two candidates is one percent or less of the total votes cast. In this case that would translate to more than 20,000 votes.

Gillespie's unrelenting attack on Warner's voting record in support of Obama proved at least somewhat effective against Warner, who has been Virginia's most popular politician for more than a decade. Gillespie's chief line of attack was that Warner had voted with the president 97 percent of the time, most notably for the Affordable Care Act.

Warner has long billed himself as a business-friendly moderate. He won his first race for Senate in a landslide in 2008. But Gillespie, his underdog opponent, took him on in a year when President Obama's low approval ratings have been a drag on Democrats nationally.
A recount here would be the second recount in as many years in a statewide race. Just last year, you will recall, there was a recount in the Attorney's General race between Republican Mark Obenshain and Democrat Mark Herring when their race went down to the wire. In the end, Herring, who was ahead in the count when the race was officially certified a week after the recount the election, ended up winning the election and saw his total vote increase from what it was on Election Night. The difference between last year and this year, though, is that the polling in the Attorney General's race was showing a tight race all the way up to Election Day 2013 so a recount wasn't entirely surprising. The Senate race between Gillespie and Warner is an entirely different story. The polling in this race has shown Warner far ahead for months, and even though the race had tightened in the last week of the race few people actually believed that Warner was in any serious danger of losing. Now, while he may end up winning given the fact that it will be hard for Gillespie to make up a 3400 vote difference in a recount, Warner has under-performed so significantly that it is likely to hurt what was looking like a promising political future:
Even if Warner prevails, a close race would tarnish his image as an untouchable force in Virginia politics. Six years ago, Warner beat former governor James S. Gilmore III (R) by over thirty points, sweeping all but a handful of the state's counties. Warner prides himself on his attention to the southwest, a largely rural and conservative corner of the state. Yet even his supporters there, including several former Republican lawmakers, say Obama's unpopularity with those voters has weighed Warner down.

Likewise, a near victory would be a significant boost for Gillespie's future political career. Political observers say he is well positioned for another statewide bid, having earned GOP goodwill with his willingness to take on someone consistently ranked the state's most popular political figure.

"He charged the hill no one else dared to charge and he did a really good job," said Ray Allen, a longtime Republican strategist who did some work for Gillespie. "When he announced, Warner had an approval rating of 60 percent. That takes real guts."

A victory would return Warner to a job that the Nextel co-founder has often found frustrating due to partisan gridlock. He has spoken more fondly of his time as governor a decade ago, often joking that he misses being addressed as "his excellency." On the campaign trail, he has promised to devote his next two years to a forceful push for bipartisan solutions, saying he's learned from experience.

"I don't think he has an interest in being a back bencher for 25 years," said former Virginia Commonwealth University professor Bob Holsworth. "I think you're going to see Warner really try to stake out that middle ground … to bring answers to the questions that go completely unaddressed out there – the entitlement reform issues, reforming health care to make it work better."
Prior to tonight, I considered Warner as a top prospect as a Vice-Presidential running mate in 2016, if not a Presidential candidate himself should Hillary Clinton not run. His strength in that regard, of course, would be his popularity in Virginia, a state that whomever wins the Presidential election in 2016 will absolutely have to win in order to get to 270 Electoral Votes Now, that sense of invulnerability has been destroyed. Warner may well continue as Virginia's senior Senator, indeed I'm betting that he does in the end, but his 2016 prospects have been significantly reduced.
Just as interesting, though, is the fact that Virginia has surprised the pollsters and political analysts for the second time in as many years. Last year, polling in the month prior to the Gubernatorial election showed Terry McAulliffe pulling away from Attorney General Ken Cuccinelli and winning a significant victory As it tuned out, though, McAuliffe ended up winning by some 20,000 votes, or just about 2% of the vote, which was much closer than the final polls had the race. At the very least, this suggests something seriously wrong with the polling models that are being used in the Commonwealth in statewide elections, at least in non-Presidential years. It also suggests that Virginia's life as a purple state is one that tends to pull more in the red direction than many had thought after President Obama's wins here in 2008 and 2012, again at least in non-Presidential years. As I said, in the end Mark Warner is likely to win the Senate race here but he will have won it by the skin of his teeth, and that's going to provide encouragement to a Virginia Republican Party that suddenly has reason to be in a far better mood than most people thought it would be at this point.