Anti-Trump Republicans Get Behind Campaign Of Some Guy Nobody's Ever Heard Of
The latest desperation bid from anti-Trump Republicans is guaranteed to make a GOP civil war more likely.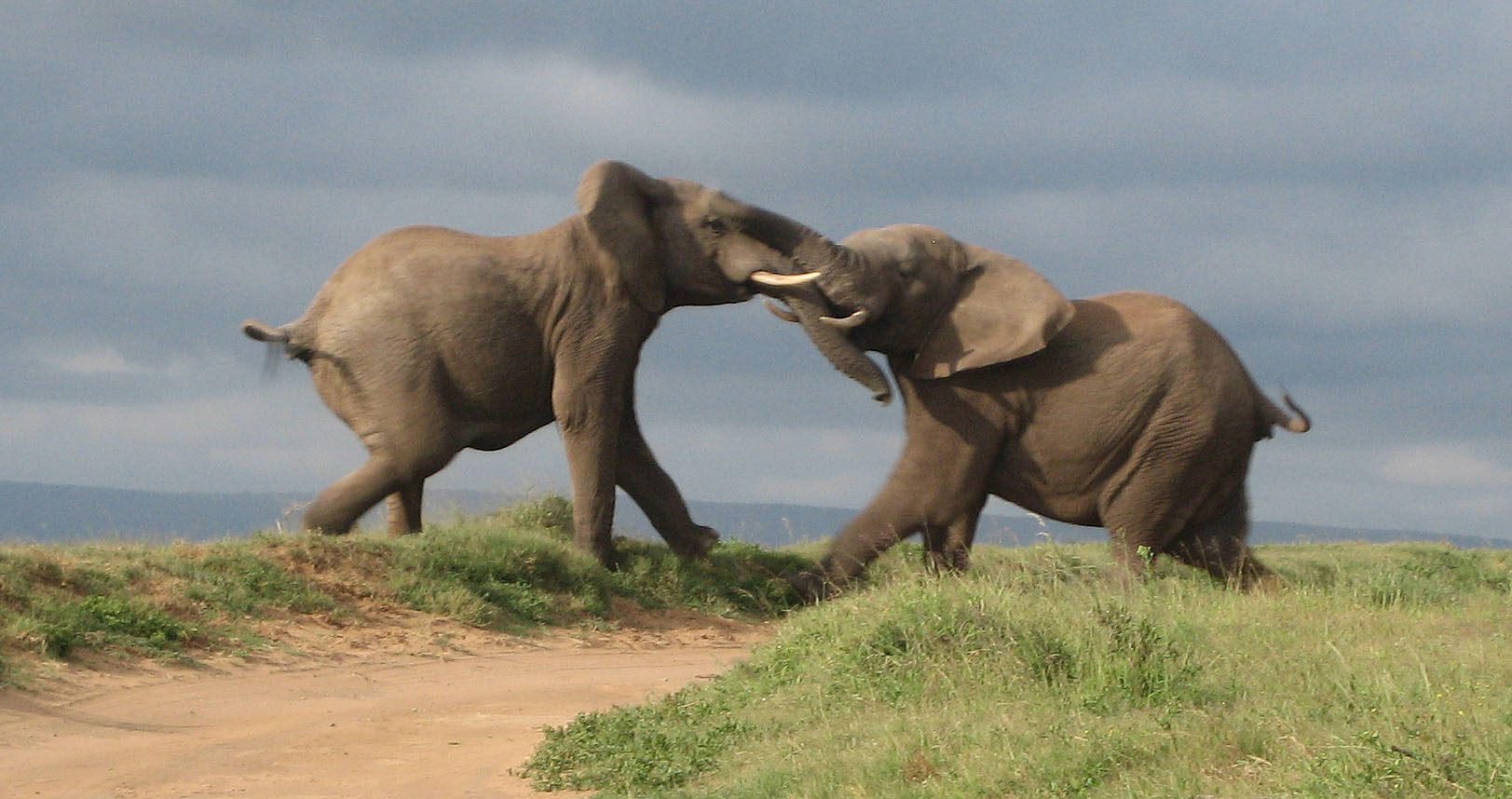 The same group of Republicans that spent the better part of the primary season trying to find a way to deny Donald Trump a majority of convention delegates, then moved on to attempting to find someone to run as an independent conservative alternative and/or using the rules of the Republican National Committee to thwart Trump's presumptive first ballot victory at the convention are at it again. This time, they are apparently getting behind the independent candidacy of a former Central Intelligence Agency employee and analyst in what seems like a last minute bid to make sure Trump doesn't win the election:
Evan McMullin, a former C.I.A. official and a Republican who passionately opposes Donald J. Trump, will file papers to run for president as an independent candidate, according to two people briefed on his plans.

Mr. McMullin, who until recently worked on policy development with the House Republican conference, has missed the ballot-access deadlines in more than two dozen states.

But Mr. McMullin, a member of the Church of Jesus Christ of Latter-day Saints, studied in Utah and could take votes from Mr. Trump in the heavily Mormon state.

In a statement provided by an aide, Mr. McMullin said, "In a year where Americans have lost faith in the candidates of both major parties, it's time for a generation of new leadership to step up."

"It's never too late to do the right thing, and America deserves much better than either Donald Trump or Hillary Clinton can offer us," his statement said. "I humbly offer myself as a leader who can give millions of disaffected Americans a conservative choice for president."

Mr. McMullin is said to be backed by the group Better for America, which earlier this year began an effort to get on the ballot in as many states as possible, with the hopes of drafting a candidate.

The group is backed by John Kingston, a donor who had supported Mitt Romney. Mr. Kingston has worked with the pollster Joel Searby. Rick Wilson, a Republican consultant and Trump foe, is the main strategist on the effort.

Polling shows that Mr. Trump's support in Utah is very low for a Republican presidential candidate, and it has particularly suffered amid his battles against Mr. Romney, a Mormon who was the Republican nominee for president in 2012.

If Mr. McMullin is competitive nowhere else but Utah, he still could nonetheless have an impact on the race: Mr. Trump cannot win the presidency without holding the states that Mr. Romney won, his aides have concluded.

That Mr. McMullin has a national security background makes him a more appealing option, potentially, to Republicans or conservatives who cannot bring themselves to support Mr. Trump, but also strongly dislike Mrs. Clinton, the Democratic nominee.
More from Buzzfeed's McKay Coppins, who broke the story:
Key players in the GOP's anti-Trump movement are preparing to launch an independent presidential campaign for Evan McMullin — a CIA veteran and the chief policy director of the House Republican conference — sources close to the effort told BuzzFeed News.

Veteran Republican strategist Rick Wilson, a Florida-based media consultant and outspoken Trump critic, is expected to be involved in McMullin's campaign. Sources said Wilson was in Washington on Sunday meeting with members of McMullin's prospective campaign — which includes some who were involved in a group called Better for America, which has been pushing an independent presidential bid.

McMullin did not immediately respond to requests for comment from BuzzFeed News. He would make for an unlikely presidential candidate. He has never held elective office before and has spent most of his career as a CIA officer, according to his LinkedIn page. Young and unmarried, McMullin received an MBA at Wharton in 2011, and after a stint at Goldman Sachs, went to work as a policy wonk on Capitol Hill.

Unlike National Review writer David French, another conservative courted by anti-Trump Republicans to launch a long-shot third-party bid, McMullin has virtually no public profile. He doesn't appear regularly on television, and has just 135 followers on Twitter. His most high-profile recent appearance seems to have been a TEDx talk about genocide he gave at London Business School in April. He also delivered aspeech in May about the future of the Republican Party.

Even with his small audience, McMullin has been a vocal critic of Trump on social media. On the night of Trump's speech at the Republican National Convention, he tweeted that Trump was an "authoritarian" who was seeking to infringe on civil rights.
As things stand, McMullin's campaign come at a point where the deadline for obtaining ballot access has already expired in 26 states, and where it will expire in an increasing number of states over the coming weeks. For example, the ballot access deadline has already passed in states such as Texas, North Carolina, Georgia, Wisconsin, and Pennsylvania. More than a half dozen more states, such as Ohio, California, Colorado, and New Hampshire, have deadlines this week. By next Monday, there will be only 17 states where it will still be possible to get on the ballot, and twelve of those have deadlines that expire on or before August 31st. Thus, it would appear that McMullin would come nowhere close qualifying in enough states to earn the 270 Electoral Votes needed to win the election. He also enters the race as a complete unknown and thus likely to face significant problems raising the money necessary to put together even a rudimentary campaign in a handful of states over the coming weeks. Qualifying for the Presidential debates also seems likely to be out of the question absent some surge in the polls that seems unlikely. As it stands, the best-performing third party candidate, Libertarian Party nominee Gary Johnson, is still averaging around seven percent in the polls, which points him some eight points short of where he needs to be in the next month or so in order to get an invitation to the debates. Johnson's task ahead of him is daunting enough, McMullin's seems as though it would be well-nigh impossible. But then, of course, impossible has been the definition of the quixotic efforts to stop Trump that have been circulating among top Republicans and conservative activists since the late spring.
One scenario that is being suggested today is that McMullin would concentrate his efforts in Utah, a state with only six Electoral Votes but also one of the states that Mitt Romney won in 2012 that Trump must hold on to if he's going to have any chance at all of winning. Recent polling in the state, though limited, suggests that Trump could be vulnerable there thanks largely to the fact that the overwhelmingly Mormon State isn't really taking very to Donald Trump. A recent poll, for example, shows Trump barely leading in the state with 36% to Clinton's 29% in a head-to-head race. In a four way race that includes Gary Johnson and Jill Stein, Trump leads with 37%, followed by 25% for Clinton, 16% for Johnson and 1% for Stein. This in a state that John McCain won by 28 points in 2008 and Mitt Romney won by nearly 48 points in 2012, and a state that no Republican has lost since Barry Goldwater got swept away in the landslide of 1964. If McMullin, or Johnson for that matter, is successful in denying Trump a victory there then it will virtually guarantee that Clinton wins the election since Trump's Electoral College math would then become next to impossible to navigate to victory. If McMullin were able to get on the ballot in other deep red states and split the conservative vote, then he would make Trump's trouncing even worse, perhaps on a level with the loss suffered by Michael Dukakis in 1988.
In reality, of course, it's more likely than not that McMullin will have a minimal impact on the campaign at best, assuming he's able to get if off the ground to begin with. As Ed Morrissey notes, for someone of McMullin's relative lack of stature to launch a campaign like this, even in just a handful of states, is a daunting task that seems more likely to fail than to succeed. What it is likely to do, though, is make it much more likely that there will be serious fissures in the GOP after what seems increasingly like it will be a significant Trump loss that could very well cost the Republican Party control of the Senate by the time the day is done on Election Night. Trump supporters, who will still be there even after a loss and even if Trump himself doesn't stick around to lead them, will blame the "establishment" and mainline conservative for failing to rally behind the party nominee. The party establishment and "Never Trump" conservatives will argue that the GOP may have been able to win with virtually any other candidate other than Trump against a candidate like Clinton, an argument that admittedly has merit given polling that shows the public continues to distrust her and view her unfavorably. In other words, a Republican civil war that will likely shape how Congressional Republican interact with the likely President Clinton and the direction the party takes heading into the 2018 midterms and the 2020 election, which at least for the GOP would begin the minute it was clear that Donald Trump had lost.
It's a never-ending cycle, folks.