As Expected, Chelsea Manning Loses Senate Bid In Maryland
Convicted leaker Chelsea Manning lost a bid for the Democratic nomination for Senate in Maryland, to the surprise of nobody.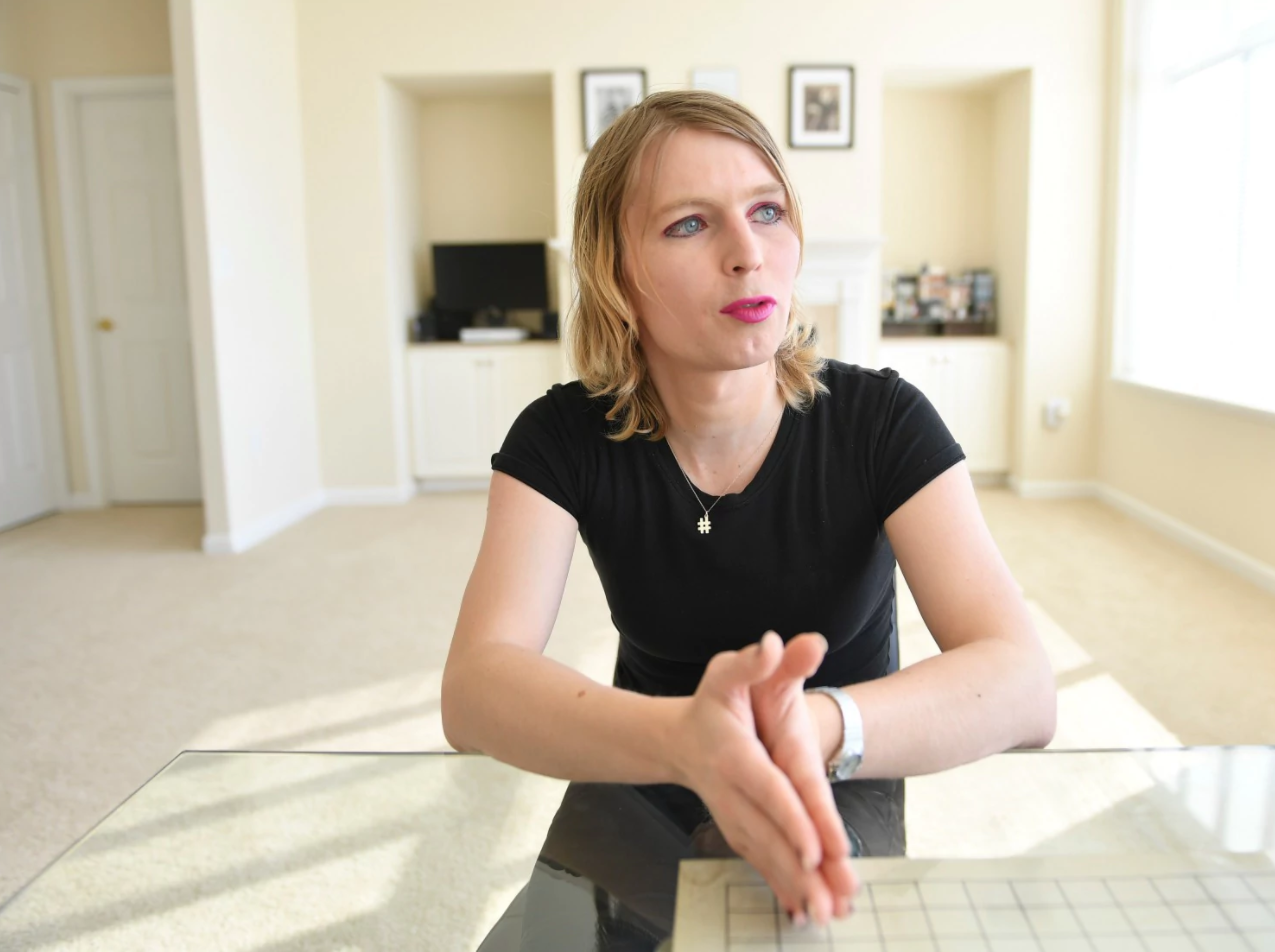 As expected, Senator Ben Cardin easily won the Democratic primary for Senate yesterday, beating back a long-shot challenge by Chelsea Manning, who is, of course, most well known for her conviction on espionage charge for leaking classified information to Wikileaks:
BALTIMORE — Some incumbent Democrats have felt heat this election cycle as they faced self-styled progressive challengers from the left. Ben Cardin, a popular and well-funded U.S. senator in Maryland, was never one of them.

On Tuesday, Cardin handily won a primary in his bid for a third Senate term, beating convicted leaker Chelsea Manning and six other longshot challengers.

Celebrating in Baltimore, Cardin told The Associated Press he's humbled by the "overwhelming vote of trust" from Maryland's Democrats. He was already looking forward to the campaign for November's general elections.

Tony Campbell of Baltimore County defeated 10 other candidates for the Republican nomination.

"I'm confident, but I'm going to run a very aggressive campaign, taking nothing for granted," Cardin said in a phone interview. "I look forward to learning who my Republican opponent will be."

The Democratic primary was never widely perceived as a competitive contest. There were no debates, few candidate forums and hardly any polling.

Manning, America's most famous convicted leaker and an internationally-known transgender activist, ran an unorthodox and largely under-the-radar grassroots campaign. Cardin's highest-profile challenger, Manning sought to gain traction by arguing that the sitting senator had been an establishment Democrat in Washington for so long that he'd lost the plot.

Her candidacy failed to resonate with many voters in a blue state that's home to federal employees and defense contractors. She made few appearances in Maryland. Her platform included closing prisons, freeing inmates and eliminating national borders. Her major goal was abolishing the Immigration and Customs Enforcement agency.

Days after tweeting in May that the primaries were "rigged" and there was no point in voting, Manning made headlines after a photo on her Twitter account apparently showed her on an upper-story window ledge. Kelly Wright, a friend who also served as her campaign communications director, told the AP at the time that Manning needed "space to heal" but would still run.

On Tuesday night, Manning issued a statement saying her campaign "advanced an anti-authoritarian agenda" with ideas she wanted to push "into the mainstream and onto the ballot." She described her Senate bid as part of a "growing political insurrection."

Manning also disclosed Tuesday that she had to step back from campaigning to prioritize her health. "I found the space and the treatment I need to heal, with close friends by my side to provide love and support," she said.
More from HuffPo:
Chelsea Manning lost her bid for a U.S. Senate seat from Maryland on Tuesday, as incumbent Ben Cardin defeated her and six other challengers in the state's Democratic primary.

Manning drew national attention when she filed in January to run against the 74-year-old Cardin.

The 30-year-old government whistleblower and former intelligence analyst began her race with some momentum, but her campaign stalled in recent weeks as appearances and fundraising declined, The Washington Post reported.

Manning conceded with an online statement Tuesday addressing her pullback in campaigning efforts to focus on her physical and mental health in recent months. She thanked her staff and volunteers for their work while telling her supporters to realize the "power we have as individuals."

"We started this campaign knowing it was a long-shot," Manning wrote in her concession. "But, after spending hours and hours knocking on doors and making phone calls, I'm convinced that the change people truly need goes beyond what our corrupt two-party system is willing to offer."

(…)

Manning, in her campaign, called for abolishing the U.S. Immigration and Customs Enforcement agency months before it was put in the spotlight by President Donald Trump's since-rescinded policy of cracking down on undocumented immigrants by separating parents from their children at the U.S.-Mexico border.

"We don't need ICE," she said in an interview with Democracy Now! in March.  "We don't need a lot of these gigantic… police agencies that are singularly focused on deporting people."
As noted, In January of this year Manning, who had her sentence commuted by President Obama near the end of his term last year after serving roughly three years of the sentence imposed on her in a court-martial for releasing classified information to Wikileaks, announced that she was running for Senate in Maryland in the Democratic primary, challenging incumbent Senator Ben Cardin. It was already apparent that her campaign was going nowhere and that Cardin had nothing to worry about, but it ran into further troubles in February when questions began to be raised over whether she was even legally eligible to run since she was still considered to be on active duty in the U.S. military notwithstanding her conviction. It doesn't appear that anything ever became of that, but Manning's campaign didn't really go anywhere and it was quite apparent that she wasn't really campaigning in any case.
In the end, Cardin ended up winning the primary with 80% of the vote, while Manning, who came in second in the six-person race, received just over 1% of the vote. This is hardly surprising. Cardin has been serving in the Senate since being elected in 2006 to replace long-time Senator Paul Sarbanes. In his first bid for reelection in 2012, Cardin won the Democratic primary with more than 74% of the vote, and he won the General Election by nearly 800,000 votes over his Republican opponent. There was no reason to believe that his performance in the primary this time would differ from those previous outcomes and even less reason to believe that Manning would be any kind of an effective challenger. The one thing I turned out to be wrong about was the possibility that the race would draw some media attention because of Manning's presence in the race. That didn't happen, and the only time she seemed to make the news was last month when posts she made on social media caused friends to worry that she had become suicidal, which resulted in law enforcement showing up at her home. Hopefully, with this quixotic campaign behind her, Manning will get the help she needs.