Austerity And Pessimism Won't Win Elections
Optimism sells. Someone should remind the GOP of this fact.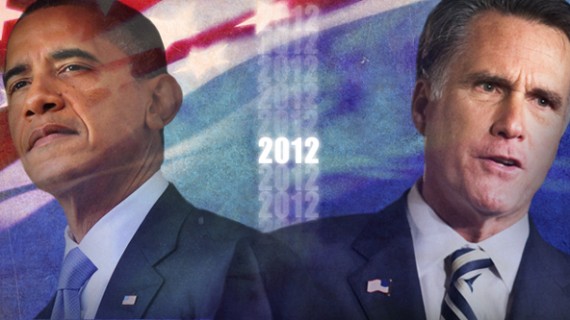 Using the election results in France and Greece as a starting point, Matt Lewis makes an important point that Republicans would do well to remember:
It may serve as a helpful warning to the GOP that — while responsible governance is crucial — austerity, in and of itself, is not a political winner. In fact, its abandonment helped propel Ronald Reagan to the presidency — arguably, the most important conservative electoral victory in modern American history.

Reagan, of course, ran and lost as a traditional balanced budget Republican in 1976. But by 1980, he was advocating the more optimistic supply-side economics of Jack Kemp. There is a lesson to be learned here. Even as Republicans rightly suggest trimming the fat and getting our economic house in order, they would be wise to eschew the implication that their vision for the future involves wearing cardigans and turning down the thermostat. A defeatist attitude offends the American spirit. Conservatives, of all people, ought to appreciate this.

Optimism sells — even to fiscal conservatives.
This is the part of Ronald Reagan's legacy that the contemporary right seems to forget. Living as they do in their hyper-partisan world where political warfare is the rule rather than the exception, they don't realize that Ronald Reagan succeeded not because he "sold" conservatism to America so much as it was because he reinvigorated a sense of optimism that had been beaten down after a decade of war, protests, Watergate, and a stagnant economy. Sound familiar? It should. I'm generally not one of those people who believes in the idea that history repeats itself but the similarities between the condition of America, and Americans, today and 1980 are fairly apparent. The problems are different, of course, but the sense that the nation's best days are behind it is back again, and what Americans really want, I think, is a reason to think the future will be better.
Instead, they're getting the Republican Party, which seems to be locked into a gospel of doom and gloom, as I observed last year on the occasion of the centennial of Reagan's birth:
The Ronald Reagan I remember was an optimist who spoke of America as being the "shining city on the hill," and who, even if in the depths of  the Carter Malaise believed that the country's best days were ahead of it, a sentiment that appeared throughout his major campaign speeches in 1980. One of the reasons Ronald Reagan was successful was because he brought that message of optimism at a time when the American public was becoming increasingly pessimistic.

Modern-day conservative rhetoric, especially as practiced by the Palin's and Glenn Beck's of the world, seems to have thrown that Reagan optimism overboard in favor of a philosophy that seems to find enemies around every corner, and conspiracies behind every event. I don't know what you call that, but it sure as heck isn't Ronald Reagan, which just makes the efforts by such people to claim Reagan's legacy as their own all the more pathetic
Of course, the Republicans don't really have a candidate talking optimistically about America the way Reagan did. Romney mouths the words sometimes but they really don't seem sincere and it's clear that the GOP audience he's been talking to would rather hear him talk about how evil Obama is than anything else. It's too bad, really, because an optimistic, pro-growth, message is exactly what the country needs right now.
None of this is to say that fiscal prudence isn't important, or that we don't need to seriously address the fiscal issues facing the nation sooner rather than later, of course. However there is a way to address those issues in a political message that doesn't involve falling back on gloom and doom and, more importantly, many of these issues would begin to resolve themselves if we returned to an era of decent (i.e., 3.5-4.5%) economic growth rates. So in some sense, economic growth and fiscal responsibility are two sides of the same coin. Right now, though, the GOP only seems to be looking at one side of the coin and the message their sending isn't exactly one that's likely to win elections.