Bachmann And Santorum 2016? Dusting Off The GOP Nomination Clown Car
It's beginning to look like the 2016 race for the Republican nomination will have its own collection of oddballs.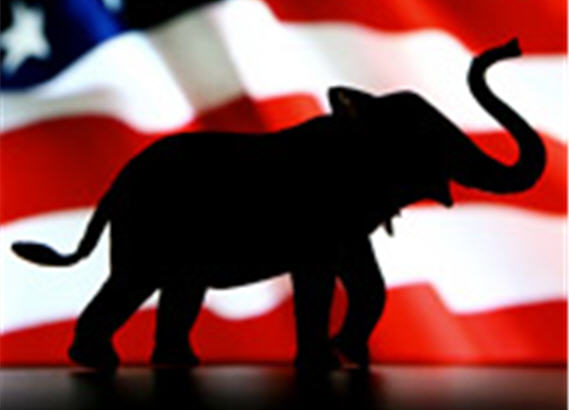 One of the hallmarks of the 2012 Republican Presidential field was the way it seemed to attract what can only be called fringe candidates to an even greater extent than in previous election cycles. There was Herman Cain, a former pizza magnate with no political experience whose claim to fame was a tax plan that boiled down to a simple phrase but made no economic sense whatsoever. From the world of politics, there was Congresswoman Michele Bachmann, a woman with a history of making bizarre public statements and accomplishing nothing of note in Congress who made a name for herself by claiming that the HPV vaccine caused mental retardation. And from the world of former politicians seeking to revive their political careers, there was former Senator Rick Santorum and former House Speaker Newt Gingrich, whose campaigns were both kept alive by well-funded SuperPACs, but who never actually had a chance of being serious contenders to Mitt Romney. For pundits and bloggers, it was a treasure trove of entertainment. For the Republican Party, it was largely an utter embarrassment.
As we approach the 2016 race, we're already getting signs that the GOP field will also be filled with candidates who have no actual chance of winning, but who will quite obviously draw a lot of media attention if they run because of the things that they'll say. Yesterday, for example, Bachmann, who will be leaving Congress at the end of the year, hinted that she was considering running again:
Though set to retire from the U.S. House after her term expires at the end of this year, Michele Bachmann may not be done with electoral politics.

The Minnesota congresswoman and 2012 Republican presidential candidate told RealClearPolitics on Tuesday that she is considering a second White House run.

Bachmann made the revelation during an interview, in which she was asked for her view on whether any Republican women might seek the Oval Office in 2016.

"The only thing that the media has speculated on is that it's going to be various men that are running," she replied. "They haven't speculated, for instance, that I'm going to run. What if I decide to run? And there's a chance I could run."

Bachmann entered the last presidential race in June 2011 as a long-shot contender but was able to use her sway with elements of the Tea Party and an effective media campaign to rise temporarily toward the front of the Republican pack in a deeply fluid race.

The high point of her candidacy came in August 2011 when she won the Ames Straw Poll in Iowa.

But Bachmann's campaign soon withered amid a string of gaffes and controversial claims, staff defections, and a rise in the fortunes of other candidates in the race.

She ended up finishing in sixth place in the Iowa caucuses less than five months after her Ames triumph, earning just 5 percent of the vote and dropping out the next day.

The four-term congresswoman that she would "certainly" reap the benefits of having run once before, if she were to launch a second White House bid.

"Like with anything else, practice makes perfect," she said. "And I think if a person has gone through the process — for instance, I had gone through 15 presidential debates — it's easy to see a person's improvement going through that."
As if the return of Michele Bachmann enough to bring joy to the hearts of pundits, comedians, and political bloggers everywhere, yesterday also saw Rick Santorum hint that he's looking at running again:
He was an unexpected runner-up in the 2012 Republican presidential primary and now it looks as though Rick Santorum is gearing up for another run at the party ticket in 2016. During an interview with Newsmax's Steve Malzberg Tuesday, the former senator all but confirmed that he would be throwing his sweater vest in the ring.

Asked casually how things are looking for 2016, Santorun replied simply, "Well, I'll be in Iowa in two weeks." Does that mean he's leaning towards running?

"Right now, we're doing everything consistent with taking the shot at 2016," Santorum said, "But we're not going to make any decisions until next year." He started to explain his concerns about "where this country's going" when Malzberg had to cut him off and end the interview.
To be fair to Santorum, he at least theoretically has a better to make in favor of running a second time than Bachmann does. He did, after all, come in second place to Romney in the race in terms of total popular votes, states won, and also came in second place in a large number of states. Granted, he garnered some 4,000,000 votes less than Romney did by the time the race was over, and was really only marginally head of both Newt Gingrich and Ron Paul. However, he did come in second place much like Romney came in second place, by a wide margin, to John McCain in the 2008 race for the Republican nomination. In that sense, I suppose, Santorum has some claim to be the "next in line" in the GOP in the sense that Romney was in 2012. The difference, of course, is that Romney in 2012 had the backing of the Republican establishment and the business community, and a large number of politicians. If Santorum runs again, he's still going to be drawing from the same limited social conservative base that he has always appealed to, and there is a good case to be made that this part of the Republican Party may not be quite as relevant in 2016, especially since its likely that Santorum would find himself competing with other candidates for those same voters. For that reason, if Santorum does run again he's likely to be as much a fringe candidate as Bachmann would be unless he finds a way to appeal to something outside of the base that backed him two years ago.
Bachmann and Santorum aren't the only potential fringe candidates that we could see in the Republican field, of course. Herman Cain has hinted that he might run again in two years, although that would require him to leave his radio talk show gig in Atlanta. Other names mentioned as possible candidates in 2016 have included Dr. Ben Carson, former Congressman Allan West, former U.S. Ambassador to the United Nations John Bolton, and New York Congressman Peter King. None of these people will be serious contenders to win the nomination, of course, but they would all be quite entertaining for all the bizarre statements they would be making throughout the course of the campaign. Of course, you could say the same thing about some of the potential candidates that would be considered more mainstream. And that, in the end, is a big part of the problem that the GOP is likely to face in 2016.