Democrats Funding MAGA Primary Candidates
Hardball politics or dirty pool?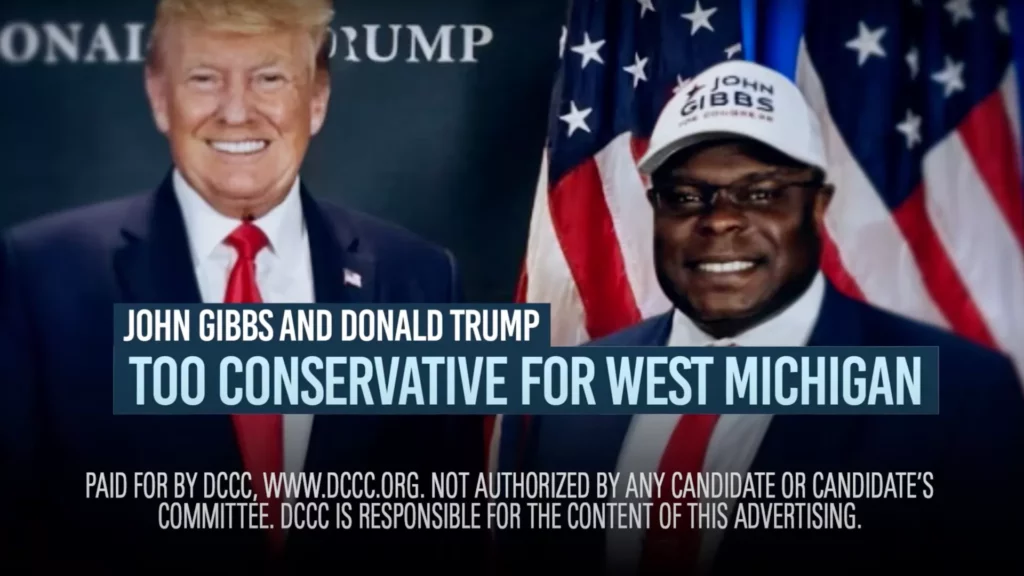 Yesterday morning's episode of the NYT The Daily podcast, "Why Democrats Are Bankrolling Far-Right Candidates," was fascinating. It's an interview with reporter Jonathan Weisman updating his June 16 story "Democrats' Risky Bet: Aid G.O.P. Extremists in Spring, Hoping to Beat Them in Fall."
The headlines give away the plot: Democrats are putting considerable resources into key Republican primary races, mostly in competitive House districts but occasionally swing state Senate and governors races as well, buttressing MAGA candidates competing against more moderate Republicans. Apparently, the strategy was first employed by Claire McCaskill in her 2012 re-election bid.
The practice raises several questions:
1. Is it effective? It's really hard to say but signs point to yes. In 2012, McCaskill funneled $1.7 million into ads to get Todd Akin, who was until then faring poorly in terms of both the polls and fundraising, elected. This cycle, longshot Doug Mastriano won the Pennsylvania gubernatorial nomination after Democrats employed the strategy and Peter Meijer, one of only a handful of House Republicans to vote to impeach President Trump for his part in the Capitol riots, was defeated by a MAGA candidate, John Gibbs, in Tuesday's primary after Democrats poured half a million dollars into the race—more than Gibbs himself spent. Other races have been a mixed bag and, of course, we don't definitively know who would have won these races absent Democratic intervention.
2. Is it legal? Probably. In McCaskill's case, there is a serious question as to whether she violated campaign finance laws by illegally coordinating with Akin's campaign. But, in most cases, that's not really an issue: Democrats are simply running pro-MAGA advertisements that are thinly disguised as attack ads.
3. Is it ethical? Opinions differ. I find it odious and undemocratic but the perpetrators argue that it's simply hardball politics. McCaskill was unopposed for the Democratic nomination in 2012 but she lives in Missouri, a state where it's difficult for a Democrat to win statewide. (Indeed, she lost handily to Josh Hawley in 2020.) So, she decided to ratfuck the Republican primary to get the opponent easiest to beat.
Again, I find that despicable. But I would have no qualms at all about Democrats in Missouri having done the opposite: voted in Republican primaries to try to ensure that the general election winner wasn't a Tea Party nutter.
4. Is it advisable? Even if we assume that the strategy is effective in the sense of making it easier for Democrats to win in November, the obvious downside is that it could backfire. While McCaskill crushed Akin in 2012 (54.7% to his 39.2%) he was actually leading in the polls until a legendary gaffe in a television interview, in which he claimed that women's bodies have a way of not getting pregnant from a "legitimate rape." His own party leadership abandoned him, begging him to withdraw from the race.
Mastriano might well win the governor's race. It's unlikely that the MAGA candidate will retain Meijer's seat but it's not inconceivable.
So far as I know, Democrats did not employ this strategy during the 2016 presidential primaries. But, had they done so in an effort to boost Hillary Clinton's chances, they would certainly bear significant culpability for Donald Trump's presidency.
Beyond that, it's not exactly a path to restoring a working democracy. We want folks like Meijer, who put principle over party, in office. He was already risking the wrath of his own party for doing so. And his reward is that the Democrats helped his Republican opponents defeat him.
I see that as completely different from opposing him in the general election. It's perfectly reasonable for his Democratic opponent to say "Pete Meijer is a good and honorable man who did the right thing by his constituents, his country, and the Constitution. But my policies are better for this district than his policies. Further, at the end of the day, he's a vote for Speaker Kevin McCarthy and turning President Biden into a lame duck two years early." That's how politics is supposed to work.
UPDATE: I see that I'm not the only one uncomfortable with this practice.
"It's cynical and dangerous," said Richard Hasen, a UCLA law professor and director of the Safeguarding Democracy Project. "We know that the Trumpian wing of the Republican Party is doing a lot to undermine people's confidence in the fairness and integrity of elections. The idea that Democrats would be willing to gamble on electing more of these people because they think they'll be easier to beat in the general election really is playing with fire."

Some of the criticism has come from within the party.

Michigan Secretary of State Jocelyn Benson, a Democrat who has made protecting democracy a hallmark of her work, called out the decision of some in her party to provide support to Gibbs.

"If we are going to say as a party — or as leaders — that we believe in a healthy democracy, which requires citizens to be informed and engaged, we have to live out those values in everything we do," Benson said in an interview with The Washington Post. "Interference with another party's primary does not reflect those values."

She called it "a dangerous game to play for anyone, as part of some strategy, to support election deniers."

"That type of playing the other side stuff is, I think, a very risky proposition," Rep. Mark Pocan (D-Wis.) told The Post on Wednesday. "It's a dangerous proposition for a campaign committee to instead of propelling Democrats, trying to propel a Republican in a primary. Because they actually may win in the end and you'll have someone who's even more extreme."

The second-guessing from Democrats had been building before primary day.

"I'm disgusted that hard-earned money intended to support Democrats is being used to boost Trump-endorsed candidates, particularly the far-right opponent of one of the most honorable Republicans in Congress," Rep. Dean Phillips (D-Minn.) posted on Twitter last week when the ad debuted.