Do the Polls Matter?
President Trump is historically unpopular and has consistently trailed Joe Biden. He could still win.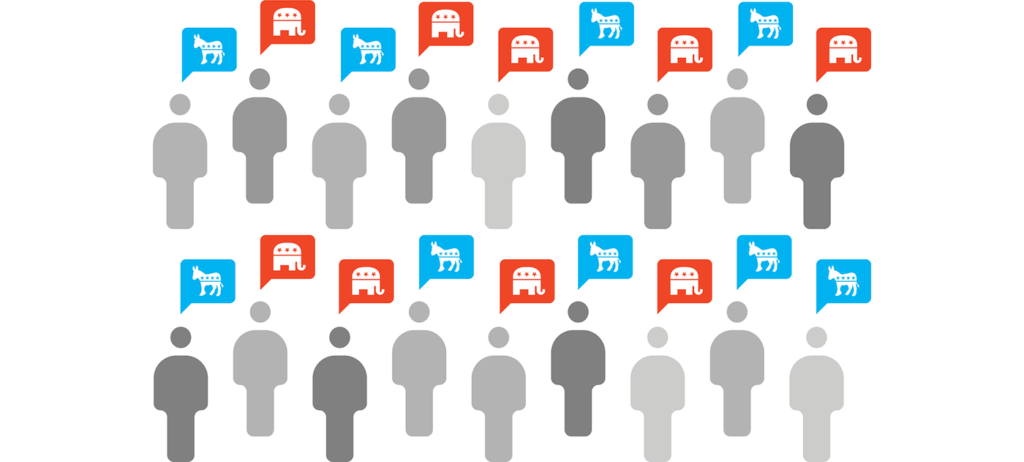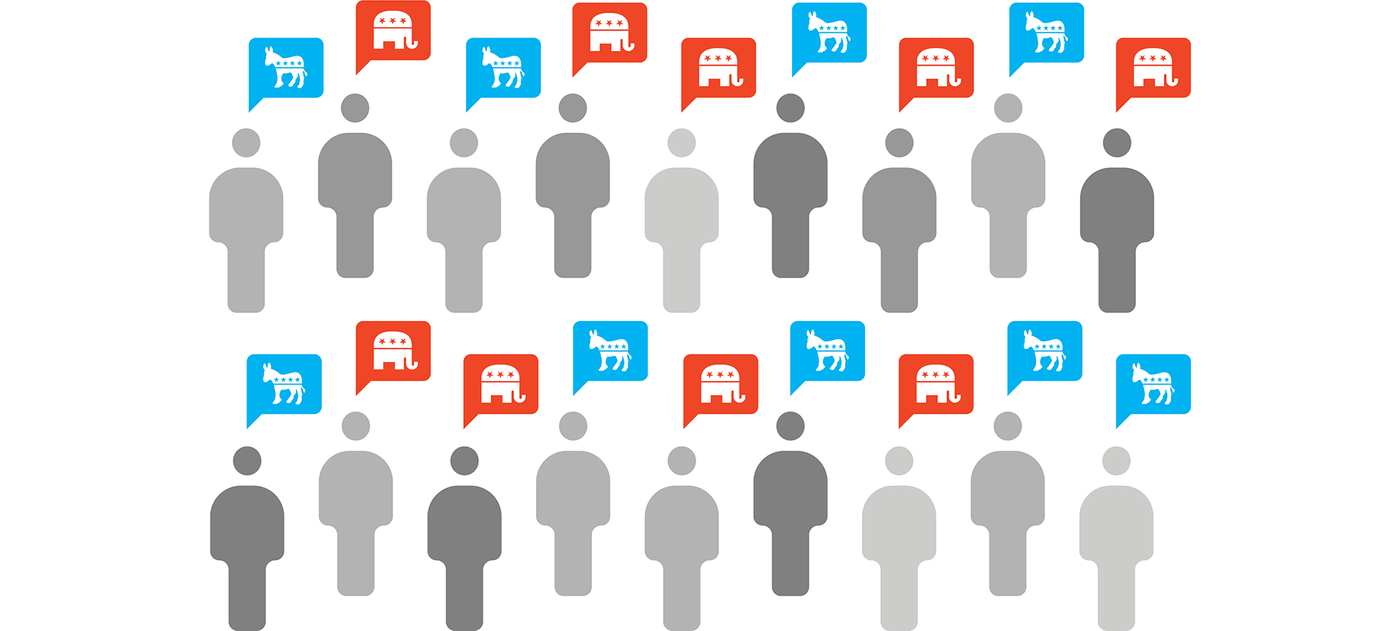 Longtime political analyst Ronald Brownstein offers an unusual perspective on the 2020 race. Noting that President Trump's approval numbers have been steadily within the 40-45 percent range and that neither good news nor bad changes that, he concludes that our normal assumptions about how politics work may no longer apply.
The durability of both support and opposition to Trump shows how the motivation for voters' choices is shifting from transitory measures of performance, such as the traditional metrics of peace and prosperity, toward bedrock attitudes about demographic, cultural and economic change. The immovability of the battle lines in 2020 captures how thoroughly the two parties are now unified — and separated — by their contrasting attitudes toward these fundamental changes, with Trump mobilizing overwhelming support from the voters who are hostile to them, no matter what else happens, and the contrasting coalition of Americans who welcome this evolution flocking toward the Democrats.

"That is certainly what gives Trump a floor: By stoking those cultural war fires you are going to win over a certain share of the electorate that has this more racist and sexist and xenophobic views," says Brian Schaffner, a Tufts University political scientist who has extensively studied the correlation between political preferences and cultural attitudes. "But it also prevents him from winning over these other people who would otherwise be conservative or be open to voting Republican, but simply can't stomach that culture war stuff he is so focused on."
The prevailing wisdom of both political scientists and media pundits going back at least six decades is that voters vote based on expected performance, with economic issues being particularly salient. Are we now so tribal that outside indicators are irrelevant?
Given that polling has shown Americans increasingly identify as "independent" rather than with either of the two dominant parties, one could easily dismiss the idea. But that trend may well be a function of the degree to which the two parties have sorted along cultural lines. And, indeed, that seems to be Brownstein's argument:
Over the long term, the durability of attitudes toward Trump spotlights the likelihood of a widening rift between two Americas fundamentally diverging in both their exposure to and attitudes about such fundamental dynamics as the nation's growing racial and religious diversity, rising demands for greater racial equality, changing gender roles and the transition from an industrial to an information age economy."When your identity and view of [the nation's] identity overlaps with your partisan identity so much, it's hard to ever consider shifting sides," Schaffner says.
As I've noted many times, my Twitter and Facebook feeds are incredibly different. The former, consisting mostly of other national security professionals and academics, are almost uniformly consumers of traditional elite media and decidedly anti-Trump. The latter, consisting mostly of people I went to high school or served in the Army with, mostly consume Fox News, Breitbart, and other right-leaning news sources and are decidedly pro-Trump. In the latter camp, there are some who disdain Trump's personal style and decry his lack of impulse control. But they still think he's a far better alternative than Joe Biden, who they see as a stalking horse for an extreme leftist movement.
That said, the notion that culture and attitude are the only things that matter aren't borne out in the polling. Brownstein seems to acknowledge that:
Biden by any measure retains the upper hand in the presidential race. He holds a consistent lead in national polls and usually leads in five of the swing states both sides consider the most competitive (Michigan, Pennsylvania, Wisconsin, Arizona and Florida), with the two men usually running about even in the sixth (North Carolina).

All of those were states Trump won in 2016; by contrast, the President does not lead in any state that Hillary Clinton carried last time. And polls put Biden within range, to varying degrees, in four other states Trump carried: Iowa and Georgia, especially, but also Ohio and even Texas.
Clearly, then, something has happened in the last four years. I would posit that that something is the Trump presidency. People in the "swing" states are clearly swinging mostly in one direction: away from Trump.
But Brownstein argues that this may be misleading:
But even Democrats acknowledge that Biden's advantage isn't large enough to guarantee him victory in the Electoral College. Because all of the key swing states lean slightly more Republican than the nation overall, even a slight improvement for Trump might put him in position to win 270 Electoral College votes.

What's more, Biden's national advantage over Trump isn't meaningfully different than it was a year ago, despite the searing intervening event of a pandemic that soon will have claimed 200,000 American lives. To take one measure, the Real Clear Politics average of national polls last October showed Biden at 50.1% and Trump at 43.4%; the result last weekend was 50.5% to 43% — virtually unchanged.
That the deaths of nearly 200,000 Americans from the coronavirus—and the related economic collapse—hasn't noticeably changed the race* is rather staggering. Brownstein's explanation for why that is strikes me as reasonable. But, of course, that works both ways: what could happen between now and Election Day to measurably increase Trump's support? It's hard to fathom.
"Things are very locked in because the reason you're voting for Trump is not because of the economy or the response to coronavirus that he's delivering but rather the image of protecting White people in America," says Manuel Pastor, a sociologist and director of the Equity Research Institute at the University of Southern California. "He was doing dog whistles at the beginning, then he was doing bullhorns, now it's like fireworks. And for some people it's enthralling."
Sure. But that works both ways: it deepens support and increases the propensity of turnout for those for whom white nationalism is salient. That's a larger chunk of the electorate than I'd have guessed four years ago. But it's still relatively small—and likely to push away a lot of people, like myself, who would otherwise prefer, say, Trump's Supreme Court picks to Biden's.
Still, the stickiness of the numbers is undeniable. And the argument that it's unusual is convincing:
Mike Murphy, a veteran GOP strategist who now opposes Trump, says that 10 years ago he would have predicted that a public health and economic catastrophe of the coronavirus' magnitude would have produced a "1980 level wipeout" for Trump and his party. In that year, dissatisfaction with President Jimmy Carter's performance propelled not only a landslide win for Republican nominee Ronald Reagan, but also a sweep of 12 Democratic-held Senate seats that carried the GOP to control of the chamber. But such a decisive turn no longer appears possible, Murphy says. "Because politics mirrors [attitudes about] culture, we are kind of stuck," he says.

Alan Abramowitz, an Emory University political scientist who has extensively studied the role of economic conditions and other fundamentals in presidential outcomes, agrees. Given the magnitude of the pandemic's impact, "I probably would have expected that it would hurt him more than it has and Trump's [approval and vote share] numbers would have dropped into the mid-30s," he told me. "You would think Biden would be up 15 or 20, not 6 or 7 or 8 points. As long as it stays in that range, there's still that outside chance … [Trump] can eke out narrow wins in Florida, Michigan, Pennsylvania or Wisconsin and he could still win the electoral vote. I don't think that's very likely, but it's not inconceivable."
I absolutely agree that things have changed in this regard within my political memory. Jimmy Carter squeaked out a narrow victory, in both the popular and Electoral vote, in 1976 only to get trounced in 1980. George H.W. Bush won an Electoral landslide in 1988 and got trounced in 1992. No President since has failed in his re-election bid (we've had three straight two-term Presidents).
That nation has trended bluer for a variety of reasons since then. California went from a Republican "lock" as recently as 1988 to a surefire 55 Electors for the Democrats since. Still, I'm unconvinced by Brownstein's overall thesis. After all, Barack Obama and George W. Bush both had huge swings in popularity during their terms in office.
My alternate hypothesis is that the stickiness is Trump-specific, not bound to the parties writ large. While I agree with Brownstein and others that party and cultural identity have hardened with sorting, Trump is uniquely polarizing.
And I'm highly skeptical that Trump can pull a repeat of 2016. I can't conceive of the Hillary Clinton voter or eligible non-voter from four years ago that has become a Trump supporter. But there are clearly 2016 Trump voters who have grown disgusted with him. More importantly, the only recent major party nominee more polarizing that Trump was Hillary Clinton. She's not on the ticket this year.
_______________________
*I'm not sure hypothetical matchups from two months before the first Democratic primary as directly comparable with the two party nominees at the height of the campaign, but that's the only long-term indicator we have.