Early Voting Irregularities Create Suspicion of Fraud
Reports of voting irregularity in precincts across the country are threatening to further undermine voter confidence in the legitimacy of election outcomes. There's a simple solution.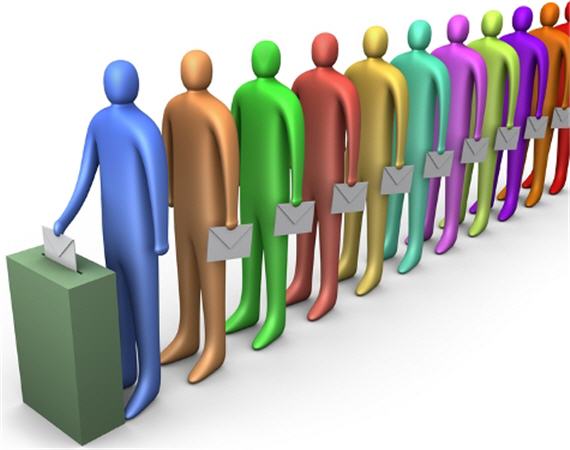 There are reports of troubling incidents in early voting in Nevada, where Harry Reid is in the fight for his life against Sharron Angle.
Some voters in Boulder City complained on Monday that their ballot had been cast before they went to the polls, raising questions about Clark County's electronic voting machines.

Voter Joyce Ferrara said when they went to vote for Republican Sharron Angle, her Democratic opponent, Sen. Harry Reid's name was already checked.

Ferrara said she wasn't alone in her voting experience. She said her husband and several others voting at the same time all had the same thing happen. "Something's not right," Ferrara said. "One person that's a fluke. Two, that's strange. But several within a five minute period of time — that's wrong."

Clark County Registrar of Voters Larry Lomax said there is no voter fraud, although the issues do come up because the touch-screens are sensitive. For that reason, a person may not want to have their fingers linger too long on the screen after they make a selection at any time. "Especially in a community with elderly citizens (they have) difficulty in (casting their) ballot," Lomax said. "Team leaders said there were complaints (and the) race filled in."
Donald Sensing rightly finds blaming the victims here odd and muses, "Funny, though, that all the shaky, lingering fingers would up accidentally casting a ballot for Democrat Reid and not the Republican Angle."
Stephen Green notes an unrelated incident in North Carolina:
A Craven County voter says he had a near miss at the polls on Thursday when an electronic voting machine completed his straight-party ticket for the opposite of what he intended.

Sam Laughinghouse of New Bern said he pushed the button to vote Republican in all races, but the voting machine screen displayed a ballot with all Democrats checked. He cleared the screen and tried again with the same result, he said. Then he asked for and received help from election staff.

"They pushed it twice and the same thing happened," Laughinghouse said. "That was four times in a row. The fifth time they pushed it and the Republicans came up and I voted."

M. Ray Wood, Craven County Board of elections chairman, issued a written statement saying that the elections board is aware of isolated issues and that in each case the voter was able to cast his or her ballot as desired.
DaTechGuy rounds up other problems in Arizona, Colorado, and Pennsylvania.  And Glenn Reynolds notes some in Texas.
Do I think the Democrats are orchestrating a diabolical plot to steal the election?  No.  But this kind of thing is maddening and undermines voter confidence in the legitimacy of election outcomes — something that's already fragile in the wake of 2000 and the legacy of recounts and legal wrangling to overturn the original outcome that it spawned.
Reynolds is right that the first step is to do away with electronic voting entirely, going back to paper ballots.  Preferably, the kind where voters are given a marker to fill in a box or oval next to the name of their preferred candidate.    All systems are subject to fraud, of course, but simple, hand-marked ballots provide a paper trail and eliminate the need to guess voter intent.