Early Voting Seems To Favor Democrats
Early voting is favoring Democrats in a wide variety of swing states.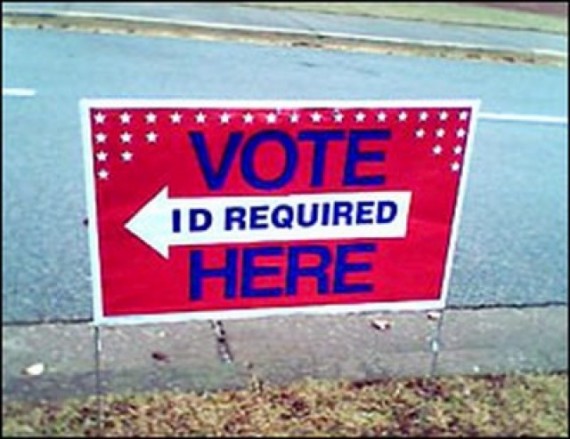 While the political world continues to try to absorb the meaning and impact of the revelation on Friday of additional emails found during the course of the investigation of Anthony Weiner that may be relevant to Hillary Clinton's private email server, Democrats appear to be racking up significant advantages in early voting:
Hillary Clinton has established a slim edge over Donald J. Trump in early-voter turnout in several vital swing states, pressing her longstanding advantages in state-level organization and potentially mitigating the fallout from her campaign's latest scrap with the F.B.I.

Even as Democrats continued to reel from revived questions about Mrs. Clinton's use of a private email server as secretary of state — a jolt delivered 11 days before the election in an abstruse letter from the F.B.I. director, James B. Comey — turnout tallies and interviews with dozens of early voters suggest that even a vintage "October surprise" may pack less of a punch than it once did.

In a race between two deeply polarizing candidates, opinions appear to have been cemented weeks if not months ago for most voters. And the contest is well underway in some of the most important battlegrounds.

At least 21 million people have voted so far across the country. In the states that are most likely to decide the election — among them Florida, Colorado and Nevada — close to a quarter of the electorate has already cast ballots. While their votes will not be counted until Election Day, registered Democrats are outperforming Republicans in key demographics and urban areas there and in North Carolina, where extensive in-person voting began late last week and which has emerged as one of the most closely contested battlegrounds for the White House and control of the Senate.

Now, the salient question appears to be whether an unforeseen plot twist in the campaign's final days can still upend an election that is already over for millions of voters.

Though Democrats can take solace from the fact that their large organizational advantage has supplied a cushion when they need it most, the race is still exceedingly close. And the latest eruption in the email affair still threatens to turn many voters against Mrs. Clinton — and put Democrats in lower-level contests on the defensive — just when it appeared Mr. Trump and other Republican candidates were falling out of contention.

"We cannot get distracted by all the noise in the political environment," Mrs. Clinton urged voters on Sunday in Fort Lauderdale, Fla. reminding them that three million Floridians had already voted. "We've got to stay focused."

While the early-voting numbers appear strong for Mrs. Clinton, there were signs of weakness over the weekend, especially among African-Americans in North Carolina, where the turnout as of Saturday night showed that they had not voted at their 2012 levels so far.

Among both supporters and critics of Mrs. Clinton, early returns suggest the latest uproar has changed few minds, despite seeming to break through the campaign din. In interviews with more than three dozen voters in three early-voting states — Colorado, Florida and North Carolina — most had at least a passing familiarity with the email developments but said the news had no bearing on their decisions at the ballot box.

(…)

Because of a large advantage in mail-in ballots, registered Republicans in Florida have the thinnest of edges over registered Democrats in votes cast so far — less than a percentage point. But that advantage has diminished as in-person voting has begun and is smaller than the lead Republicans had at this point four years ago. The Democratic gains owe in large part to high turnout among Hispanics, who have typically waited until much later to vote.

"Hispanics are outperforming," said Daniel A. Smith, a political science professor at the University of Florida who has been analyzing demographic data about early turnout that the state is required to collect. "They are more engaged in this election cycle, and more are voting earlier than we saw in 2012."

"They keep eating that deficit away," said J. Michael Bitzer, a professor of political science at Catawba College.

Mr. Bitzer said there are other warning signs for Mr. Trump: Women have cast 56 percent of the votes in North Carolina so far, and rural voters are slightly behind their 2012 participation rates.

The nagging question for Mrs. Clinton is whether Democrats can bolster black turnout, which is down 17 percent so far, Mr. Bitzer said. "That's the biggest concern for her," he added.

Democrats are also beating Republicans so far in Colorado and Nevada, where Mr. Trump held rallies over the weekend and continued to question the integrity of the voting process, even as he implored his supporters to send in their ballots
According to some estimates, there have been some twenty million early votes cast across the nations in the states that allow the practice, and in most of those states that early voting will continue until at least the end of this week. After that, most states shut down early voting so that officials can get ready for Election Day. Even in states that don't allow early voting, there is still an opportunity to cast ones ballot, such as here in Virginia where one can cast an in-person absentee vote for any reason by appearing at the local registrars office. According to information that includes numbers through last week, those numbers are up 20% statewide and, most significantly for Democrats, up more than 60% in Northern Virginia. The advantage of early voting, of course, is that it builds a firewall of voters that will counteract whatever may happen on Election Day. It also gives us an indication of just how well organized a campaign is since at least part of running a winning campaign is getting people to the polls, and that includes on early voting days whenever that may be.
So far at least, it seems the Clinton campaign has the far better organization:
Mrs. Clinton and her allies are directing their campaign visits almost exclusively to early-voting states: On Saturday, Mrs. Clinton appeared with Jennifer Lopez at a concert in Miami. Former President Bill Clinton appeared on Sunday in North Carolina, and Mrs. Clinton was to campaign on Monday in Ohio. Her goal, aides said, is to build an advantage Mr. Trump cannot overcome even if he wins the majority of votes cast on Election Day.

By contrast, Mr. Trump's minimal organizing has essentially left voter mobilization efforts to the Republican National Committee. Officials there expressed confidence despite having a far larger role than they had anticipated.

"We're seeing some very positive metrics," said Chris Carr, the committee's political director. "I would say we're running at parity or ahead of the Clinton campaign."
This superior organization appears to be a mirror of on the ground operations across the country, and it suggests that Clinton's organizational advantages are far larger than we thought they might be. However the race proceeds over the next week, this is likely to go a long way toward helping her on Election Day.