Edward Snowden Is Not The Story, And You Don't Have To Like Him
Focusing on Edward Snowden is largely a waste of time.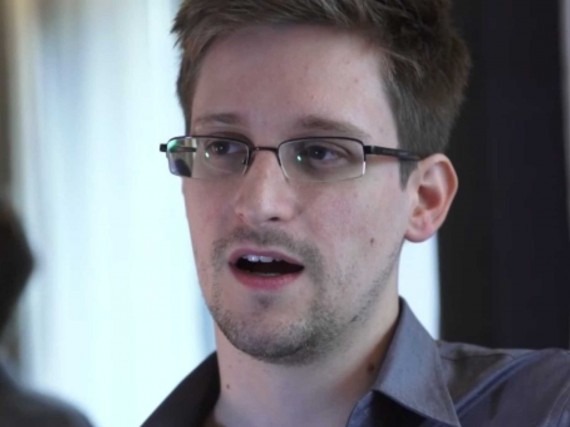 Ever since he revealed his identity to the world, and most especially since his nation  hopping trip around the world began with an escape on a passenger jet from Hong Kong early yesterday, Edward Snowden has been the focus of national, and indeed world, attention. Members of Congress and many political pundits on both sides of the aisle have, incorrectly, called him a traitor. Given that he's gone from Hong Kong to Moscow and, according to reports, has plans to head through Cuba and Venezuela on the way to his apparent destination of Ecuador, many observers have outright accused him of colluding with America's adversaries even though there's no actual evidence to support this assertion. As I noted yesterday,  there's something odd about Snowden's choice of destinations, although that confusion tends to fall away once you think seriously about where in the world one could go and still be relatively assured that the government isn't going to come to the door and take you away for eventual extradition to the United States. While some have argued that Snowden should do the "honorable" or "courageous" thing and turn himself in for trial in the United States. Perhaps that's the case, although one can certainly understand someone's desire not to become a Defendant in the Federal criminal justice system while already facing, based on the pending charges, a maximum of thirty years in a Federal Prison if convicted.
At the same time, though, it's important to remember that Edward Snowden isn't really the issue, what he made public and the debate that it is starting to ignite over the limitations of the "War On Terror" National Security State is the issue. And, as  Buzzfeed's Ben Smith explains, we really don't need to like Snowden at all, or care about what his motives are:
There is now a heated debate over the moral status of Edward Snowden — who fled Hong Kong for Moscow en route, reportedly, to Ecuador Sunday — and over whether his decision to flee almost certain conviction and imprisonment in the United States means that his actions can't be considered "civil disobedience." These seem like good questions for a philosophy class. They are terrible, boring, ones for reporters, and have more to do with the confusing new news environment than with the actual news.

Snowden is what used to be known as a source. And reporters don't, and shouldn't, spend too much time thinking about the moral status of their sources. Sources sometimes act from the best of motives — a belief that readers should know something is amiss, or a simple desire to see a good story told. They also often act from motives far more straightforwardly venal than anything than has been suggested of Snowden: They want to screw someone who is in their way professionally; they want to score an ideological point by revealing a personal misdeed; they are acting on an old grudge, and serving revenge cold; they are collecting chits with the press to be cashed in later.

When these sources are anonymous or — in the case of earlier NSA sources — gray men whose stories haven't captured the public imagination, nobody much cares. The Nixon Administration's campaign to smear reporters' Vietnam source, Daniel Ellsberg, is remembered only for having happened. When you learn decades later that the most famous anonymous source in American history — Deep Throat — was an unappealing figure fighting a bureaucratic civil war, that's a mildly interesting footnote. The criminality he unearthed was interesting; Mark Felt wasn't really. Who cares?
What Smith writes here is generally true of any news story where a reporter is relying about a source or source(s) to pass along information a story. That story could be about a behind the scenes look at the success or failure of a major piece of legislation, the inner workings of a Presidential Administration or government agency, or it could reveal something far more serious like corruption, criminality, or, as in this case, the true scope and extent of the powers that we have voluntarily handed to the Executive Branch in the name of the so-called "War on Terror." In none of these cases is the source really ever the relevant part of the story. Yes, there are situations where a source may be motivated by personal ambitions or vendettas, or by their own political idealism, to reveal something they are not authorized to reveal. That, however, isn't nearly all that important in the end.
As Smith points out, though, we're now in an era where the source seems to have become more important than the story and reporters seem to be ignoring the informational forest for the trivial trees:
[T]he new media ecosystem has moved sources to the foreground. They make their cases directly on Twitter or in web videos; in Snowden's case, he also chose to protect himself by going and staying public in a way that would never before have been fully possible. "Big news will now carve its own route to the ocean, and no one feels the need to work with the traditional power players to make it happen,"David Carr wrote recently. The fact that the public must now meet our sources, with their complex motives and personalities, is part of that deal.

Snowden's flight is a great, classic international story. It is, as Glenn Greenwald tweeted today, a kind of global White Bronco moment. His roots in web culture; his ideology; his decision-making; these are all great stories. He's a much more interesting figure than Mark Felt because, at least, he's a new figure, not a familiar one.

But Snowden's personal story is interesting only because the new details he revealed are so much more interesting. We know substantially more about domestic surveillance than we did, thanks largely to stories and documents printed by The Guardian. They would have been just as revelatory without Snowden's name on them. The shakeout has produced more revelatory reporting, notably this new McClatchy piece on the way in which President Obama's obsession with leaks has manifested itself in the bureaucracy with a new "Insider Threat Program."

Snowden's flight and its surrounding geopolitics are a good story; what he made public is a better one.
This is absolutely correct. Over the past several weeks, I've seen much speculation and innuendo about Snowden and his motives,  including the suggestion that he's really some kind of spy for foreign governments (and if he was, why we he have made his identity public?). The fact that he dropped out of High School has somehow become a relevant topic, even though the people who bring it up usually leave out that after he dropped out he went on to earn his GED before he would've gotten a diploma. The fact that he didn't go to college is also mentioned, although one had to admit that someone who was able to get a job as a Systems Administrator at a young age obviously has a level of intelligence that indicates that college may have been a total bore for him. Finally, now that he's engaging the press and the United States Government of an international game of "Where's Waldo?." he's having nefarious motives attributed to his actions even though there's no actual evidence to support those assertions.
In the end, though, as Smith pointed out, none of that matters. Snowden's back story is irrelevant to the importance of the information he made public, and you don't really need to care about his motives to engage in the debate over liberty versus security that these revelations ought to be creating. None of that requires that we agree with what Snowden has done, are troubled by his actions since making the information public, or even that we like him personally based on the limited things we know about him.  He's not really relevant any more than the identity of the leaker of the Pentagon Papers was or the fact that Mark Felt was "Deep Throat," and that part of his motivation for leaking was due to inter-agency battles in the Nixon Administration. They're not the story.