Employment Numbers Rigged Prior To 2012 Election? The Evidence Doesn't Show It
Was the Jobs Report released one month before Election Day 2012 rigged? Despite a new report, there's no evidence to suggest that it was.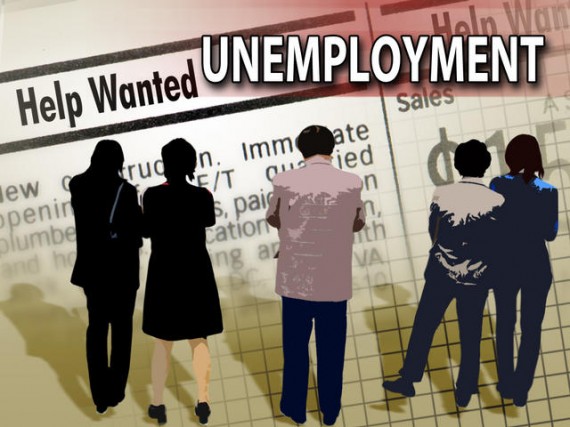 The final unemployment report before the 2012 election was released on October 5th of that year and it showed the top-line Unemployment Rate dropping below 8% for the first time since Barack Obama had become President, although it also showed that only 114,000 jobs were added during the month of September. Many political commentators, of course, along with the Obama campaign, though, focused on the drop below 8% even though it was clear from the report that this was largely attributable to the fact that so many people had left the labor force. Almost immediately after the numbers were released, conservatives began accusing the Administration of manipulating the figures somehow in an effort to aid the Presidents re-election campaign, which according to some polls at the time at least were allegedly imperiled by a surging Romney campaign. People familiar with how the numbers are compiled, including some conservatives, pushed back on this accusation saying that the alleged evidence cited by some on the right could be completely explained by the manner in which the two different surveys that make up a monthly Jobs Report are conducted. Nonetheless, the conspiracy theory remained out there and, today, it's gotten new life thanks to a report by New York Post columnist/reporter John Cruedele who is out with a report claiming that Census data used to create the BLS report was manipulated to make the numbers look favorable to the President:
In the home stretch of the 2012 presidential campaign, from August to September, the unemployment rate fell sharply — raising eyebrows from Wall Street to Washington.

The decline — from 8.1 percent in August to 7.8 percent in September — might not have been all it seemed. The numbers, according to a reliable source, were manipulated.

And the Census Bureau, which does the unemployment survey, knew it.

Just two years before the presidential election, the Census Bureau had caught an employee fabricating data that went into the unemployment report, which is one of the most closely watched measures of the economy.

And a knowledgeable source says the deception went beyond that one employee — that it escalated at the time President Obama was seeking reelection in 2012 and continues today.

"He's not the only one," said the source, who asked to remain anonymous for now but is willing to talk with the Labor Department and Congress if asked.

The Census employee caught faking the results is Julius Buckmon, according to confidential Census documents obtained by The Post. Buckmon told me in an interview this past weekend that he was told to make up information by higher-ups at Census.
As a preliminary point, it's important to note that Cruedele doesn't say anywhere in his report that the manipulation has either widespread, that it came on direction from someone connected to the White House or the Obama campaign, or that it had any kind of ideological motivation to it. Instead, if anything, he seems to be pointing to what may be an institutional problem in the Census Department:
Ironically, it was Labor's demanding standards that left the door open to manipulation.

Labor requires Census to achieve a 90 percent success rate on its interviews — meaning it needed to reach 9 out of 10 households targeted and report back on their jobs status.

Census currently has six regions from which surveys are conducted. The New York and Philadelphia regions, I'm told, had been coming up short of the 90 percent.

Philadelphia filled the gap with fake interviews.

"It was a phone conversation — I forget the exact words — but it was, 'Go ahead and fabricate it' to make it what it was," Buckmon told me.

Census, under contract from the Labor Department, conducts the household survey used to tabulate the unemployment rate.

Interviews with some 60,000 household go into each month's jobless number, which currently stands at 7.3 percent. Since this is considered a scientific poll, each one of the households interviewed represents 5,000 homes in the US.

Buckmon, it turns out, was a very ambitious employee. He conducted three times as many household interviews as his peers, my source said.

By making up survey results — and, essentially, creating people out of thin air and giving them jobs — Buckmon's actions could have lowered the jobless rate.

Buckmon said he filled out surveys for people he couldn't reach by phone or who didn't answer their doors.

But, Buckmon says, he was never told how to answer the questions about whether these nonexistent people were employed or not, looking for work, or have given up.
Quite obviously the report has gotten considerable attention in the conservative blogosphere, and it's easy to see how this could eventually become the kind of scandal that ended up before a House Subcommittee in the same manner that things like the Fast & Furious gun running story, the Behghazi attack, and the IRS targeting story have. Indeed, I'd almost guarantee that this is what's going to happen eventually. Looking at the report in more detail, however, it's quite apparent that there's a lot less here than the Post headline, and much of the blog coverage, would have you believe, something that both Business Insider's Joe Weisenthal and James Pethokoukis of the conservative American Enterprise Institute have pointed out today.
For example, the Post report indicates that this entire story about possible fabrication of census data actually goes back to 2010, two years before the Presidential election. This suggests that the allegations, if true, are more about institutional problems at the Census Department than some kind of conspiracy to aid the Obama campaign. Second, Second, as Weisenthal notes, to the extent that this Census employee Buckmon that is quoted as a source is claiming he was pressured, it was a pressure to produce reports, not a pressure to produce reports saying that he had interviewed people who were employed. He could've just as easily handed in reports saying, falsely, that he had talked to people who reported that they were unemployed. Third, as both Weisenthal and Pethokoukis point out, the problem of under-reporting that led to pressure from the Labor Department was apparently limited to New York and Philadelphia, but the figures for those areas for September 2012 actually show the unemployment rate rising rather than falling, so it's unclear how this could have led to the national rate falling by 0.2%. Finally, as Weisenthal points out, while the September 2012 report seemed odd at the time, it was in fact overall consistent with how unemployment has trended in the year that has followed.
National Review's Jim Geraghty also passes along an email from a reader with experience in the Census Department who makes this point:
It is true that the vast majority of Census employees support Obama but I have a hard time believing that they would risk their careers by deliberately manipulating the employment data. It is true that interviewers sometimes submit fake completed interviews (curbstoning) but this is usually due to pressures to meet a target of completed interviews or laziness or both. Even if there was a coordinated conspiracy to fake the unemployment numbers, doing it by having a lot of interviewers fake interviews seems to be an inefficient and risky way to do it.

Unless there is a lot more information out there that hasn't been reported I would not believe this story
Pethokoukis concludes his post with the comment that "extraordinary claims require extraordinary evidence," and he's absolutely correct. The suggestion that government data was being manipulated for political advantage is indeed a serious one, but it's also so extraordinary that there has to be more evidence to support it than what the New York  Post has provided. There is, perhaps, something to be concerned about in the idea that Census workers are, under pressure to produce results, making up data, of course. This is especially true given that this data is relied upon in a number of economic sectors, and it ought to be investigated dispassionately rather than being jumped upon as evidence of a conspiracy that probably doesn't exist. Of course, given the nature of contemporary American politics, we all know that isn't likely to happen.